Interesting news for the many woodworkers who use 3D printers to make jigs and tools: I've just launched a specific site dedicated to 3D Printers: 3D Printer Atlas!
I considered adding it as a machine category to Machine Atlas, because many woodworkers do use 3D printers, but I ultimately thought it was too different and decided to create a separate platform for 3D printers.
What you can find on 3D Printer Atlas
Tables to compare and sort 3D printers by popularity and price
On the home page, you'll find several categories (entry-level, premium) of 3D printers. These pages have tables that allow you to easily find out which 3D printers are most popular, which were recently updated, and which are most affordable.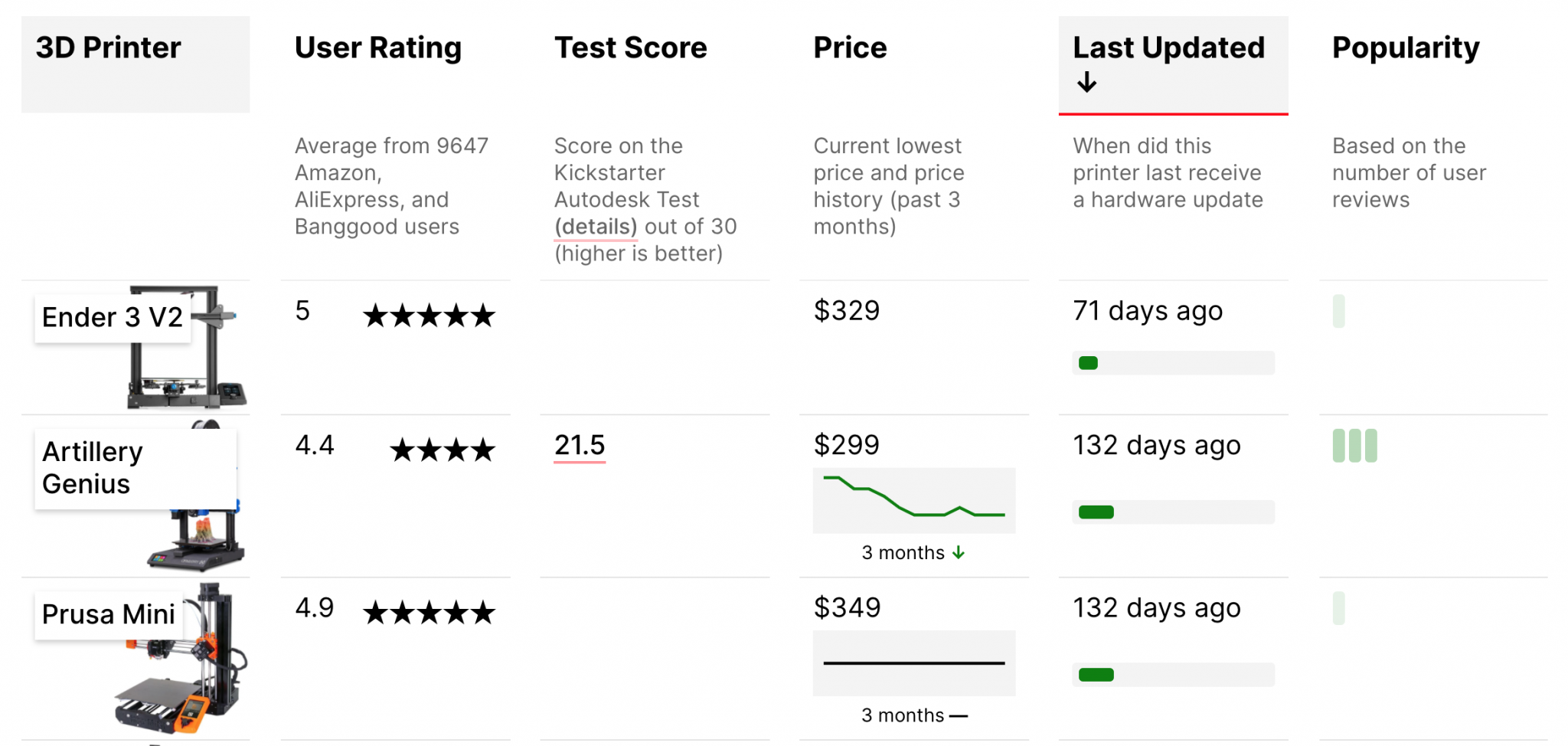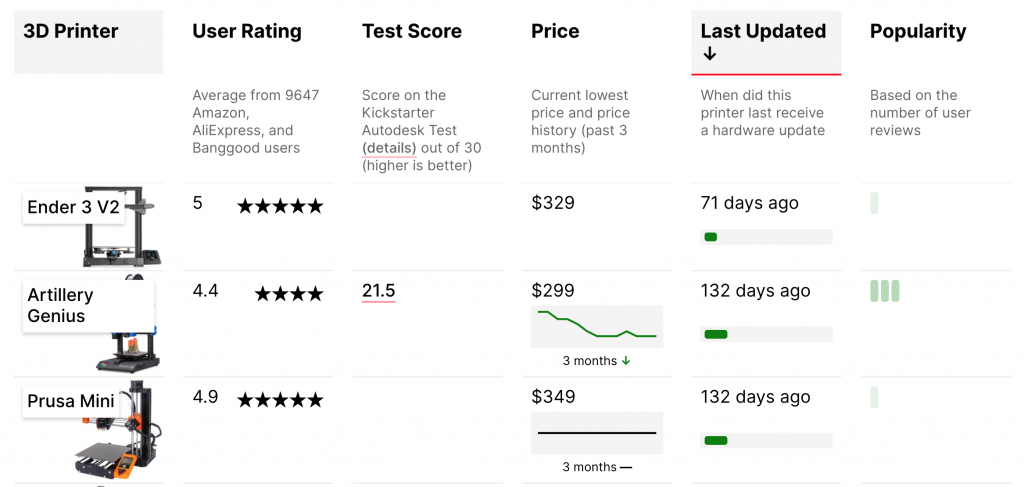 In-depth overviews of 3D Printers
For each printer, there is a detailed overview page with in-depth info. It is basically a round up of all the essential information about those printers.
This makes it easy to find out how a printer is reviewed, whether it has been updated recently, how to assemble it and where to find the best slicer profiles.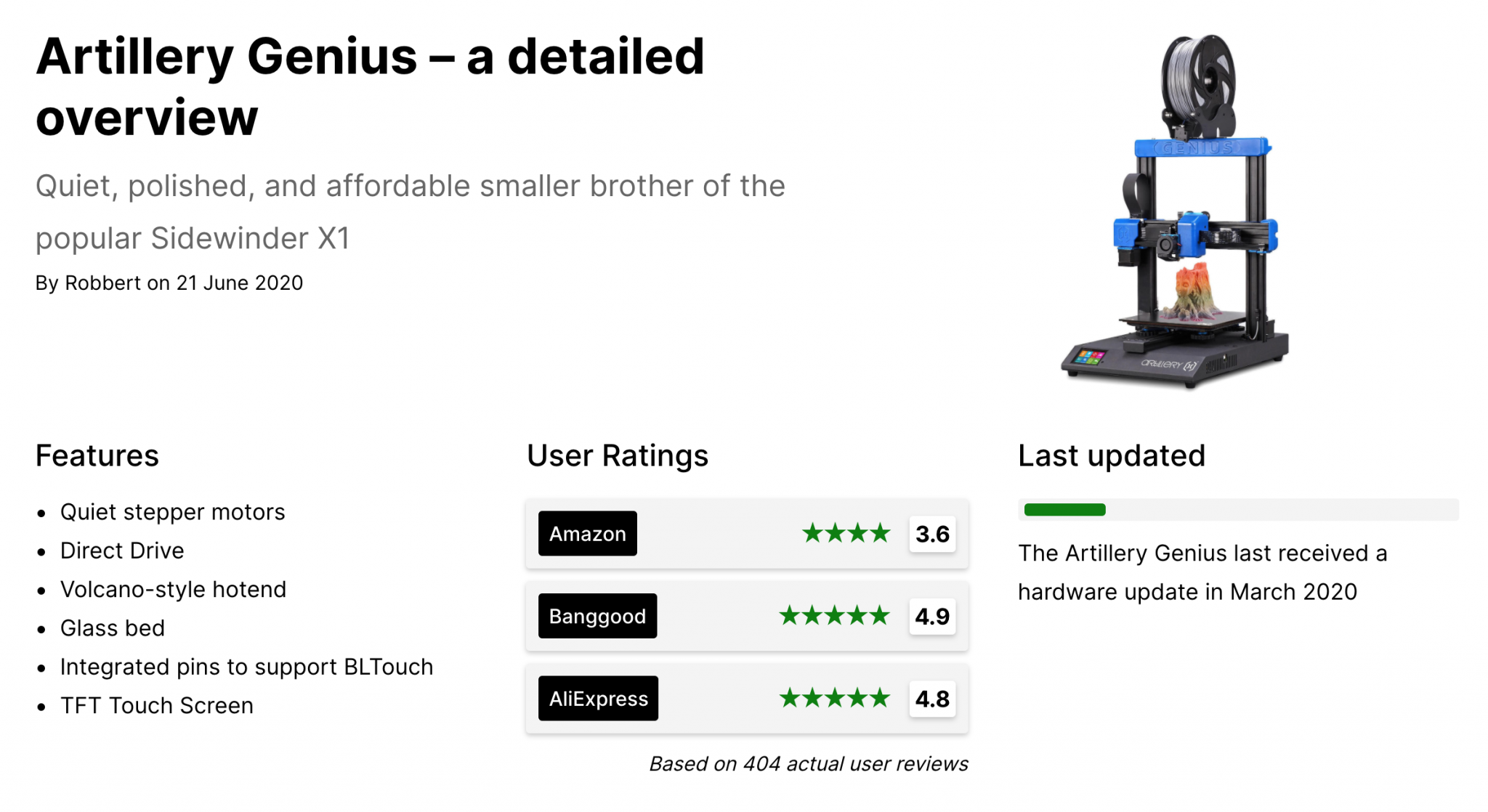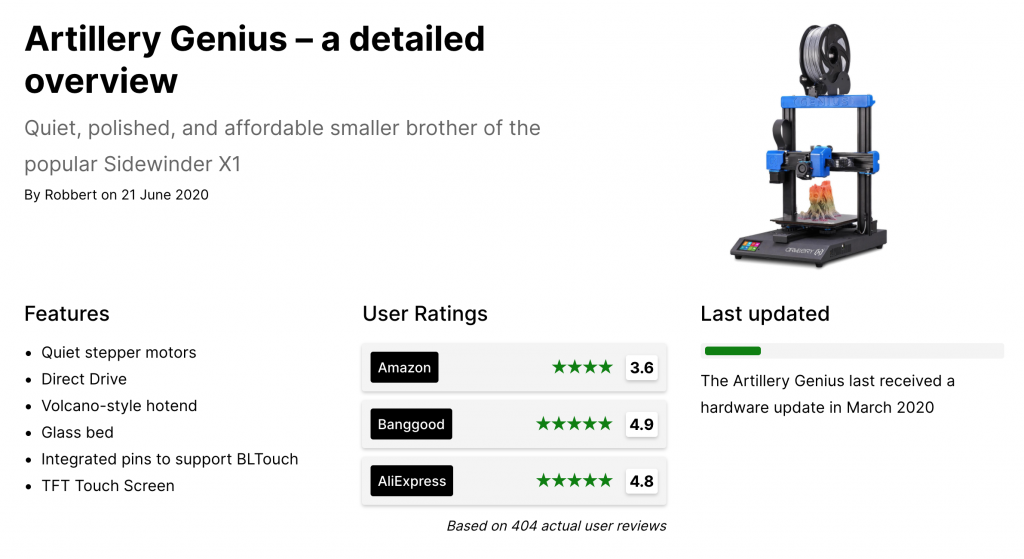 Reviews of printers and filament
I'm also going hands on with all the printers and filaments I own myself, publishing detailed reviews. I've already added two reviews of filament, and will be adding more and more over time. I've also reviewed the Artillery Genius, which is one of the most popular entry-level 3D printers at the moment.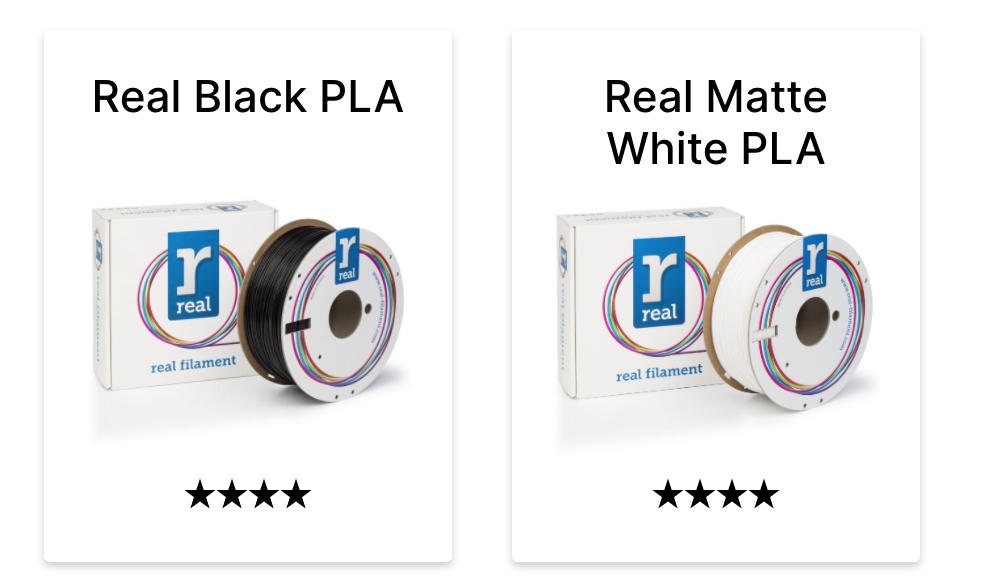 I hope you find the site useful! Let me know in the comments if you have any feedback or suggestions on how to improve it.