The DeWalt D27300 Jointer Planer is a mid-range machine with a cast aluminium body, aluminium tables, and overall good build quality. The D27300 comes with four metal legs, but can also be mounted directly on a table. It is the successor of the DW733S.
Build Quality
What sets it apart from the competition is the excellent build quality and the use of many aluminium parts instead of plastic ones. For example, the height adjustment knob for the infeed table is made of aluminium.
The planer table also has extra supports for the workpiece, which are made from metal as well.
Switching modes and dust extraction
Another quite unique thing is that you don't need to remove the jointer tables to switch to planing mode. DeWalt supplies an elaborate dust extractor that you put over one of the tables, which I haven't seen on any other machines yet. Dust collection also seems really good.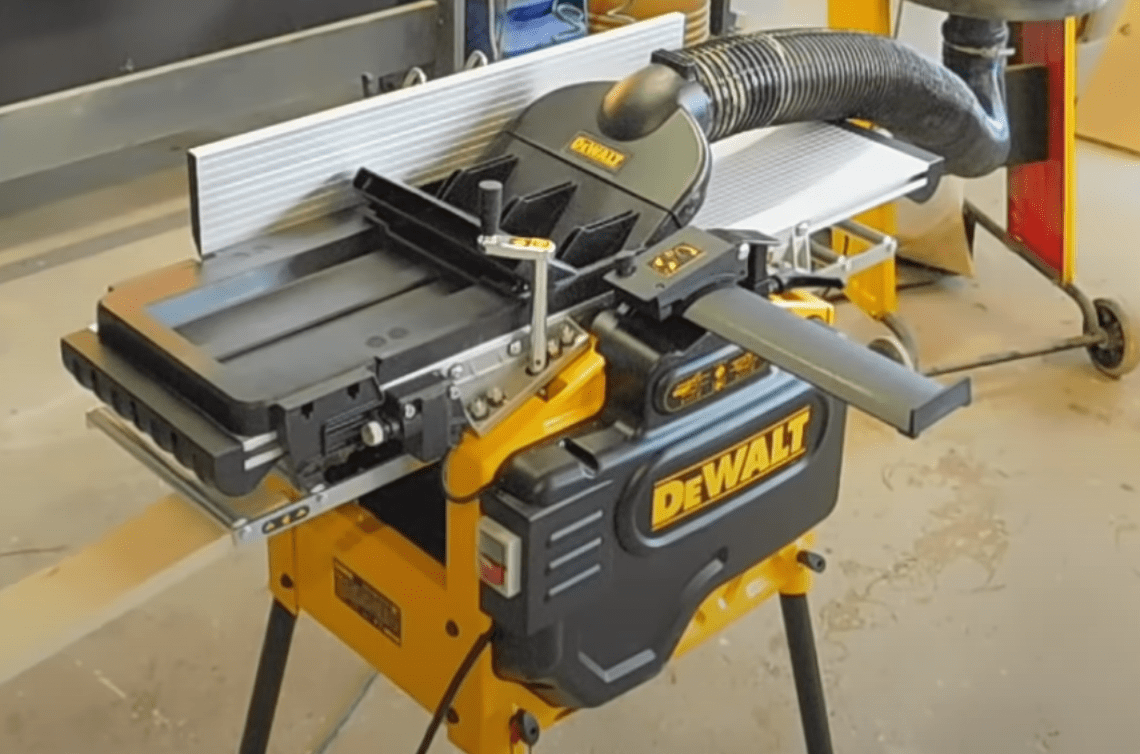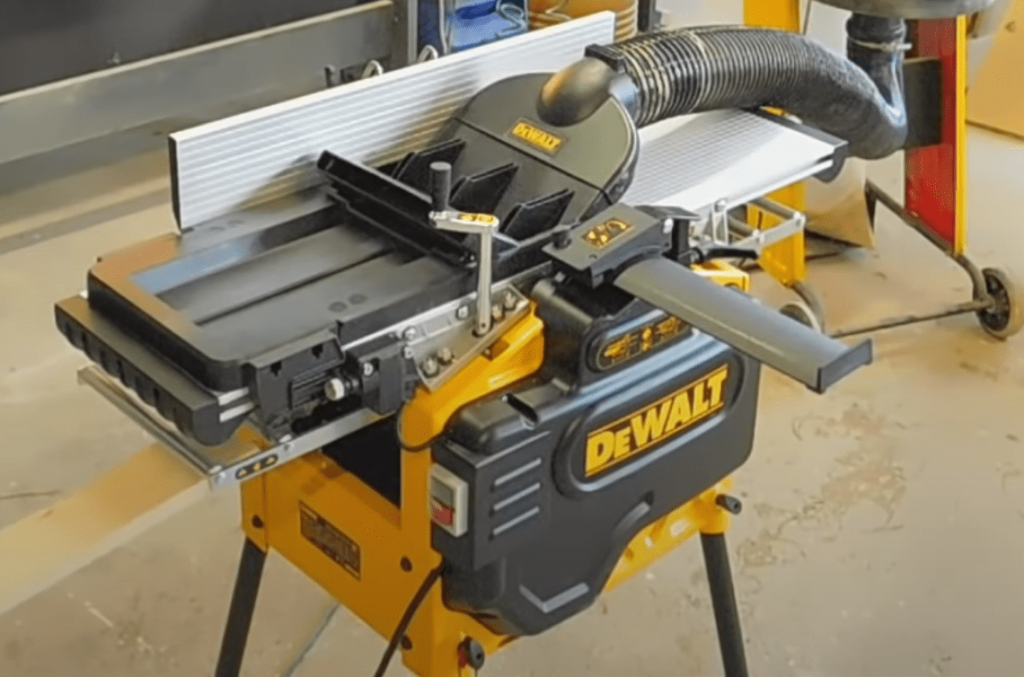 Fine adjustment
Both the infeed and outfeed table can be very finely adjusted with multiple nuts and bolts. These also secure the tables very firmly, so you are unlikely to lose your settings quickly.
D27300 compared to the Metabo HC260
Overall, the DeWalt D27300 is a step above similar machines like the Metabo HC260. It has a better build quality, is more stable thanks to its cast aluminium body, has better dust extraction, and switching between planing and jointing is easy. However, it is also significantly more expensive.