The DeWalt DCS7485 is a cordless table saw using DeWalt's FlexVolt system. It is the only cordless saw in their table saw lineup. It is based on the normal, wired DWE7485. The DCS in the name stands for DeWalt Cordless Saw.
Four different versions: DCS7485B, DCS7485N, DCS7485T1, DCS7485T2
There are four different versions of the DCS7485, two for North America, and two for Europe. The US versions use the 60V Flexvolt system, while the European ones use 54V Flexvolt batteries.
Both the European and US models can be bought either with or without any batteries, so if you already own enough batteries of the Flexvolt system, you can just buy the standalone version. The DCS7485B (US) and DC7485N (EU) are the standalone versions, while the DCS7485T1 (US) and DCS7485T2 (EU) come with two batteries and a charger included.
Great fence
Just like all other DeWalt table saws, the unique fence system is really the standout feature of the DCS7485. It uses a rack and pinion system that secures both the front and back of the fence, eliminating wobble and ensuring that the fence always moves the same amount front and back. This means it will never go out of parallel with the blade.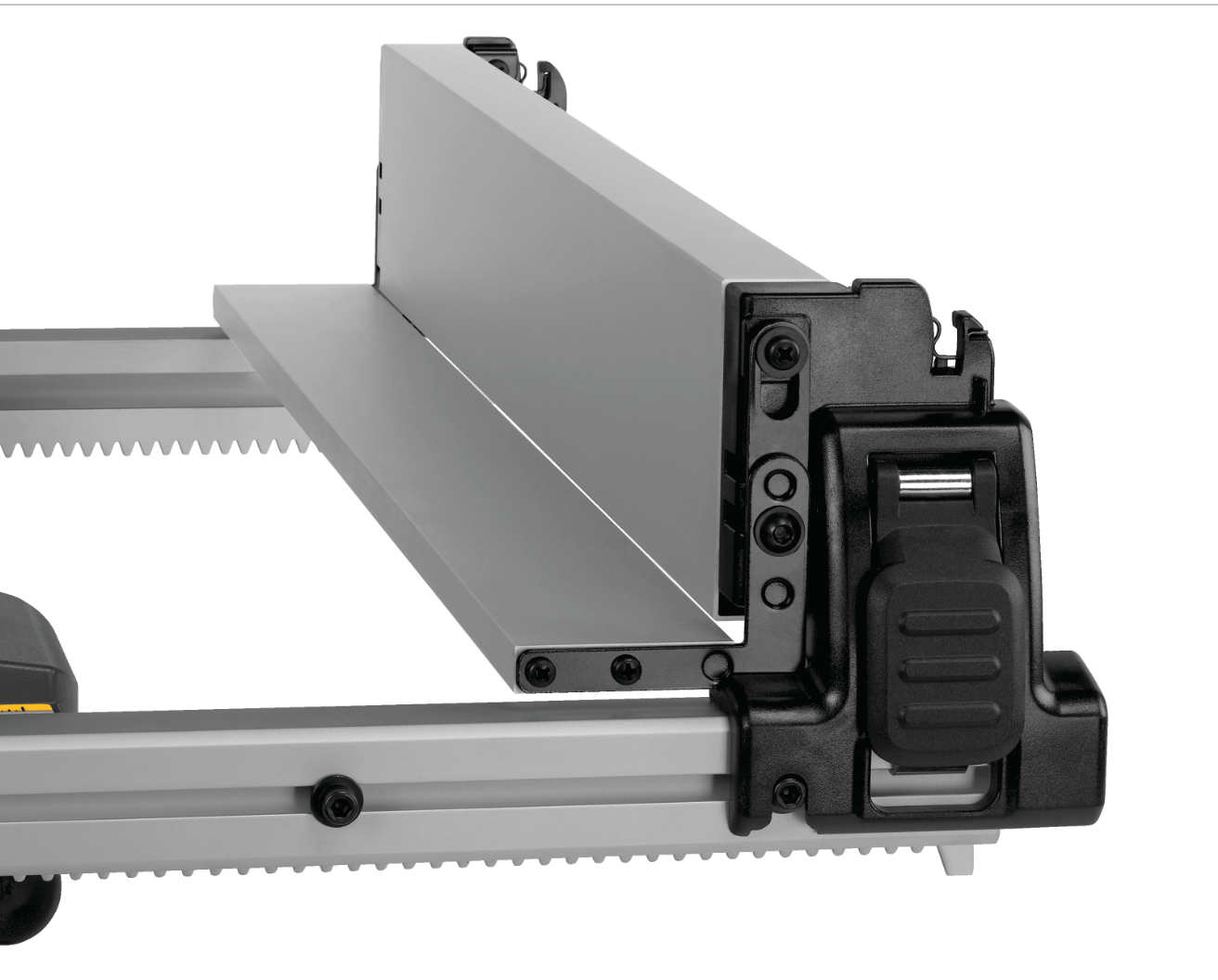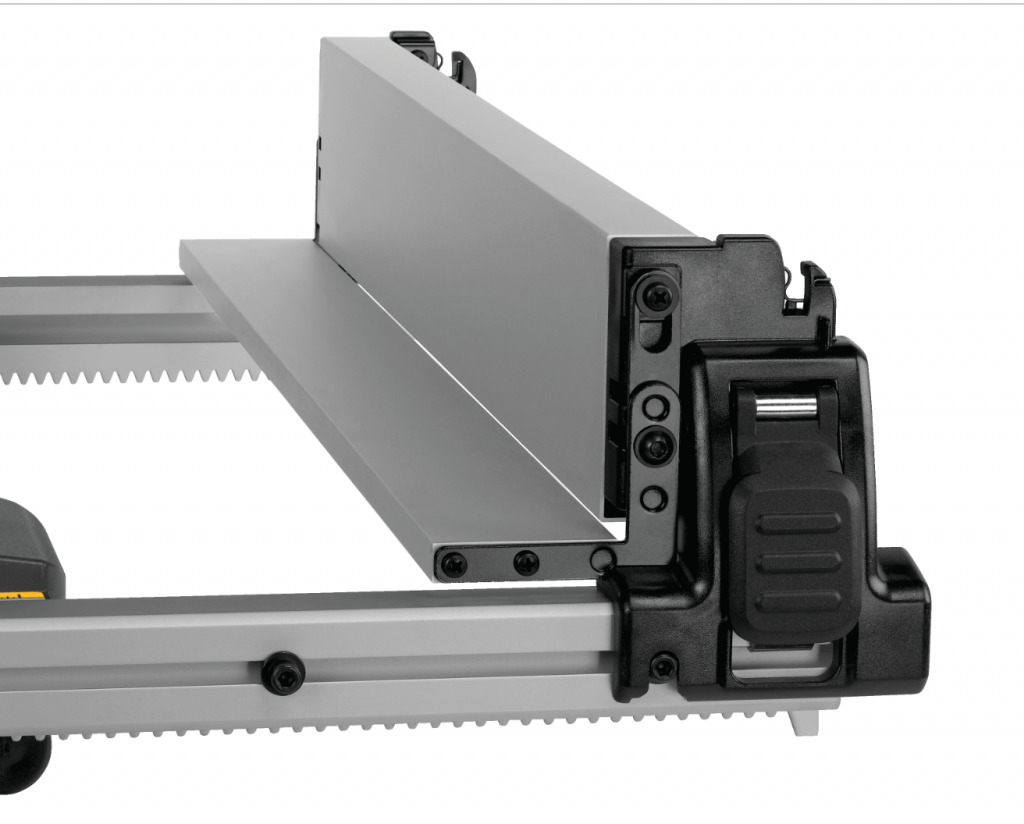 Blade Size and Rip Capacity
The DCS7485 has a 8 1/4″ blade, which is a bit smaller than the 10″ blade on the 745 and 7491. It does however have an excellent rip capacity of 24 1/2″, which means you can cut 48″ sheets of plywood in half. You'll probably need a helping hand or some rollers to support the other half of the sheet, but it's great that it has this increased rip capacity, which is an upgrade from the 20″ of the DW745.
Miter gauge: Plastic vs Metal
It is marginally lighter than the corded 7485. Another difference is that the miter gauge of the DCS7485 is made from plastic and doesn't have any through holes to attach a bar to, which you can do on the metal miter ague of the corded DWE7485.