What is the best table saw?
What is the best table saw? That is of course a difficult question to answer, and will depend on your personal demands and, most importantly, your budget.
Because there are so many options out there, it can be difficult to figure out which machines are any good, and which are not. That is why I decided to write this buyer's guide, to help you figure out how to get the best table saw for your money.
I've been repairing and researching table saws for a few years now, and I thought it would be a good idea to bundle that knowledge in this article. I've looked at build quality, features, and value for money to pick what I think is the best saw for each category.
Because every person has different needs and desires, I've also added a few alternatives (both new and vintage) for each pick as well.
Best table saw under $500 (Beginning Woodworkers)
Who are these saws for? These saws are for people who are starting to get a little more serious about woodworking, and are looking for something more capable and accurate than the very cheapest saws. Table saws in this range are still affordable but can be relied on to be reasonably accurate. They are also powerful enough to handle hardwoods like oak.
DeWalt DWE7485 / DW745
The best table saw under $500 is the DeWalt DW745. What sets it apart from other saws in this price range are its large 10″ saw blade and excellent fence.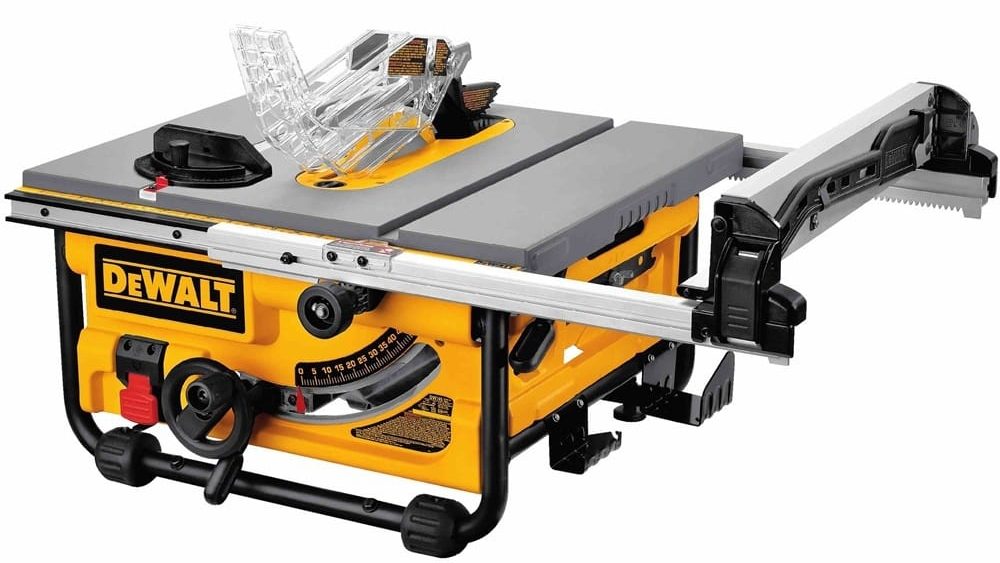 It is the smaller and cheaper brother of the DWE7491 / DWE7492, but actually has the same size saw blade (10″ / 250mm), which is not common for saws this size. This allows you to make deeper cuts and handle thicker stock.
Another great thing the DW745 copied from its larger brother is the excellent fence. It uses a rack and pinion system that makes sure the fence always moves the same distance front and back. This ensures the fence never goes out of parallel with the saw blade. It can also be very finely adjusted.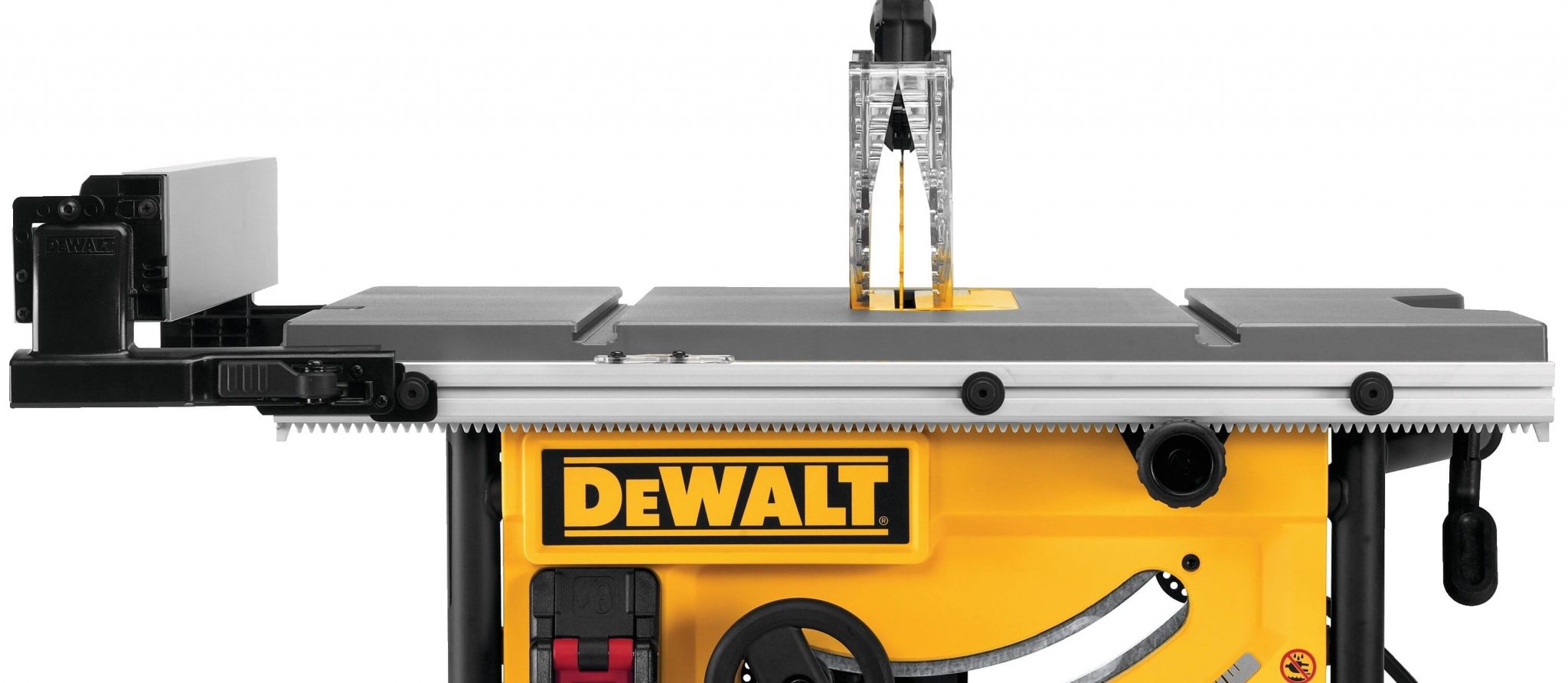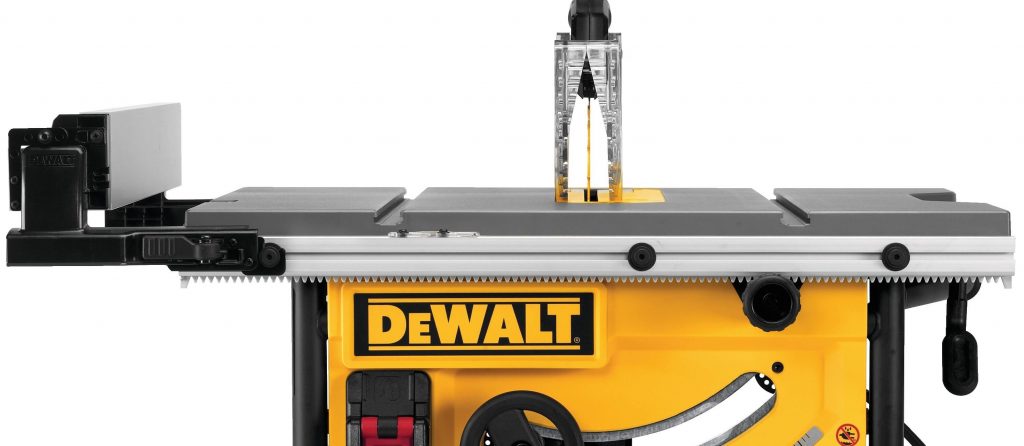 Most saws in this range have imprecise and clunky fences, but with the DW745 you can expect to make consistently accurate cuts.
One minor downside is that the mitre gauge that comes with the saw is quite poor, but these can easily be replaced by aftermarket ones. With fences this is not so easy, making it even better that the stock fence is so good.
Note: DeWalt actually offers two very similar models, the DWE7485 and DW745, with the DW745 being less and less available. The DWE7485 is slightly cheaper and has a 24 1/2 inch rip capacity, compared to the 745's 20″, but has a smaller saw blade.
Alternative table saws under $500
Bosch GTS 635-216
In the EU, the Bosch GTS 635-216 is a great alternative for under €500. It is quite a bit cheaper than the DW745, but also slightly smaller and doesn't have as good a fence. But if you're looking to save some money, it's an interesting machine that has quickly become one of the best selling table saws on the market since it was launched last year.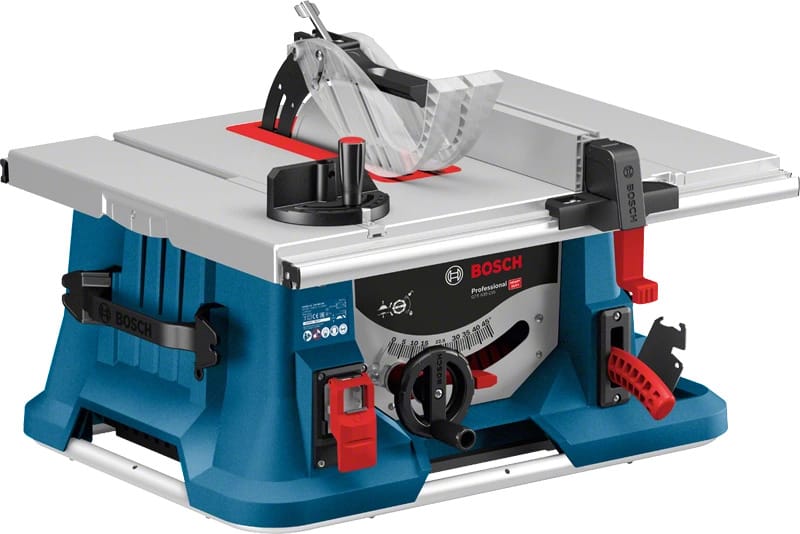 Vintage Alternatives: Inca Major
New saws in this price range lack a bit of precision, but you can get an extremely (to professional standards) accurate vintage saw for this price: The Inca Major.
It's a great example of Swiss precision engineering. It is quite common on the second-hand market in both Europe and North America, although it seems to be more expensive in NA. One downside is that it has a tilting table instead of a tilting arbor.
Beste table saw under $800 (Experienced Hobbyists)
Who are these saws for? These saws are for people who spend some time in their shop every week, and already know how to make some pretty cool objects, like boxes, furniture, or jigs. They are looking for some more features and size to make woodworking life easier. Saws in this range are usually bigger and more powerful, and built to a higher standard.
DeWalt DWE7491 / DWE7492
The best saw under $800 is the DeWalt DWE7491 (also the DWE7492 in Europe, which is 99% the same machine, read about the differences in this article). It is powerful, sturdy and still relatively compact.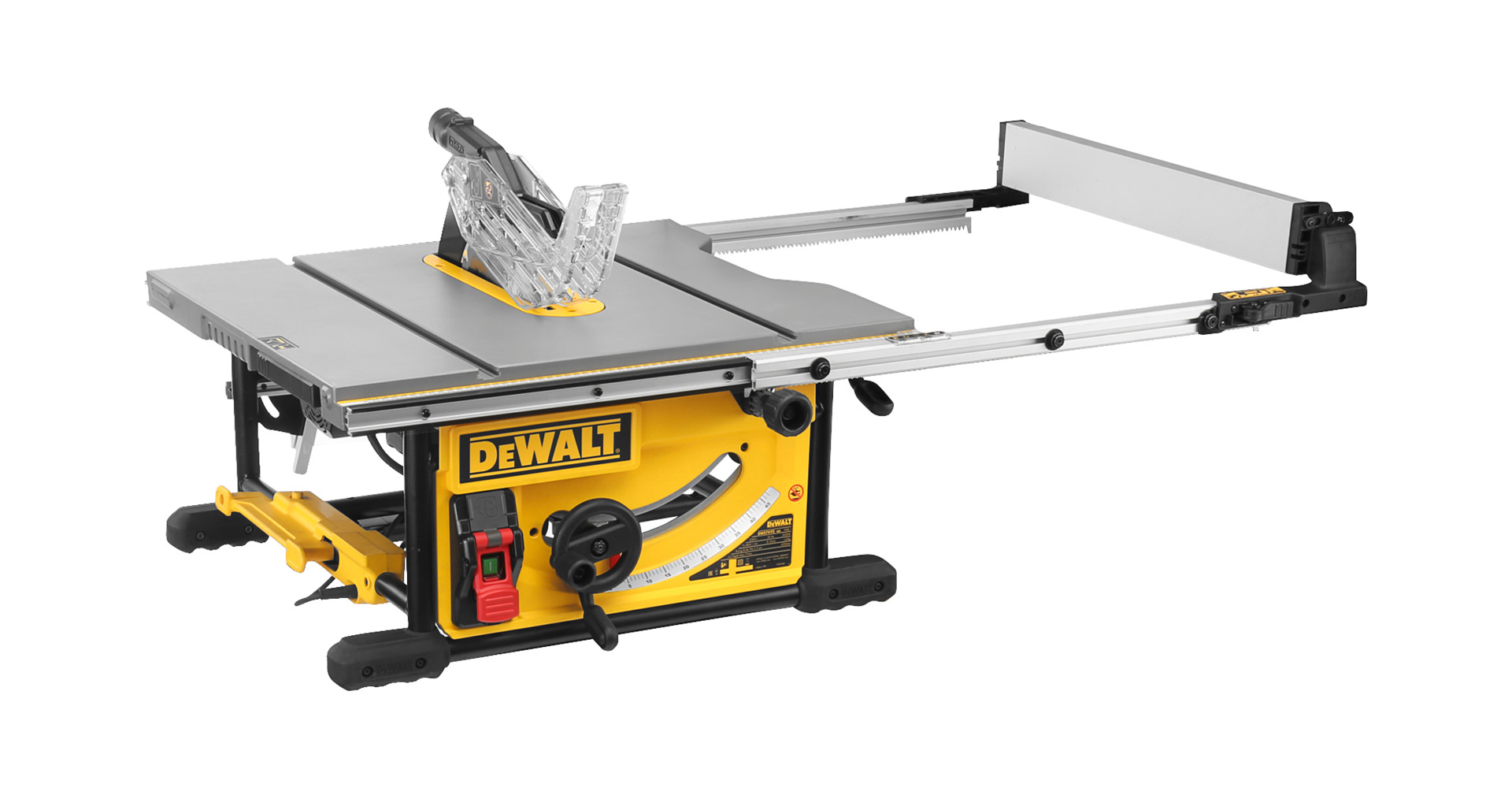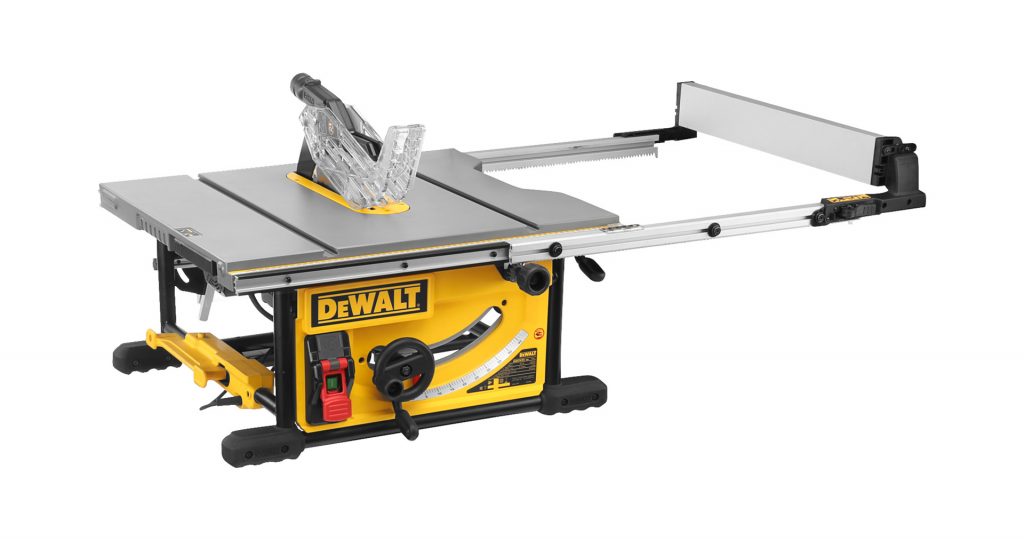 What really sets it apart from the competition is that is that it is really precise for a contractor's saw. It gets this accuracy from its fence, which uses a rack and pinion system.
Thanks to this system, the fence is secured both front and back, and moves equally on both sides, which means it never goes out of parallel with the blade. Most other saws in this price range don't have accurate fences, which means you have to adjust them all the time. This is a major advantage of the DeWalt DWE7491.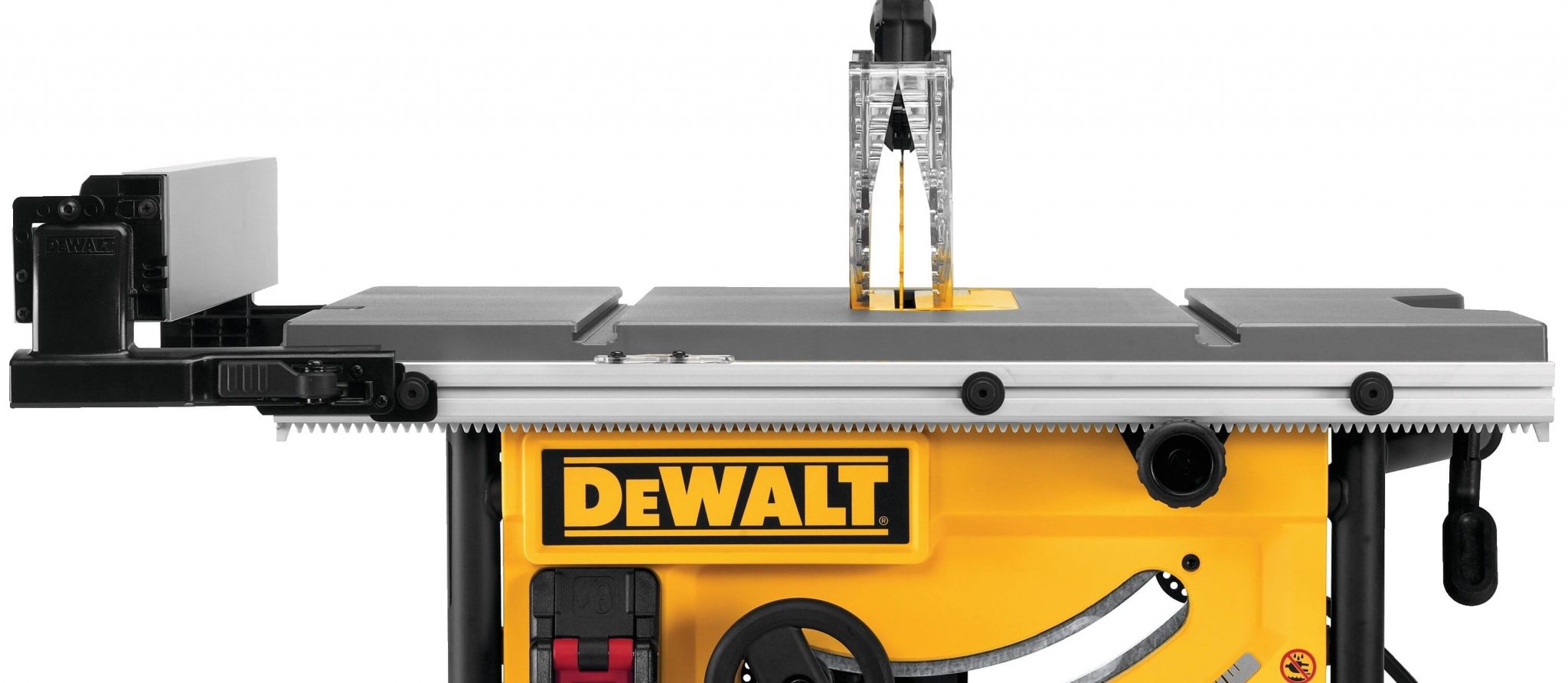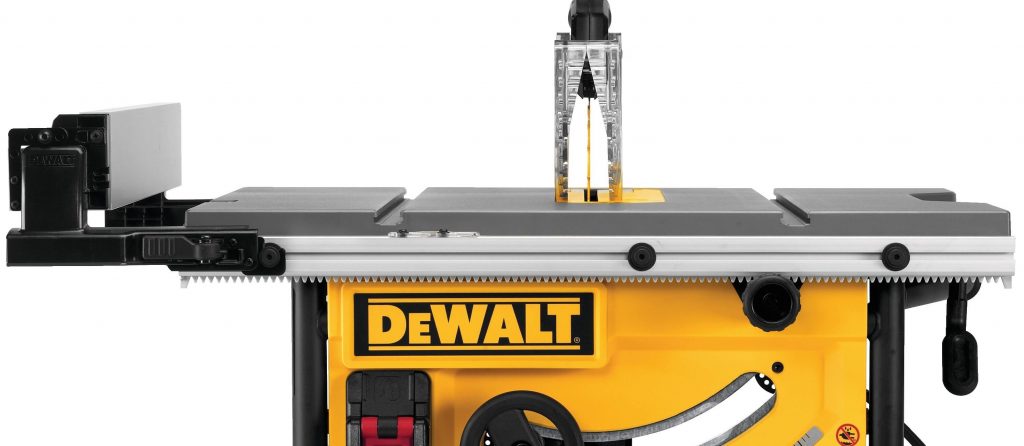 The DWE7491 can also take dado stacks, and can be used with a mobile stand for use on location. It is quite heavy, but with the rolling stand it is very mobile.
It's an allround great saw, that really beats the competition thanks to its accurate fence. It's a saw not just for contractors or builders, but for woodworkers with high demands for accuracy and precision too.
Alternative table saws under $800
Bosch GTS 10 XC
One interesting alternative is the Bosch GTS 10 XC. It has more or less the same features and size as the DeWalt, with the addition of a sliding table.
This sliding table helps with accurate crosscutting and is a unique feature for a jobsite saw. The slider does have a little play, so you may need to make some adjustments to get it truly accurate.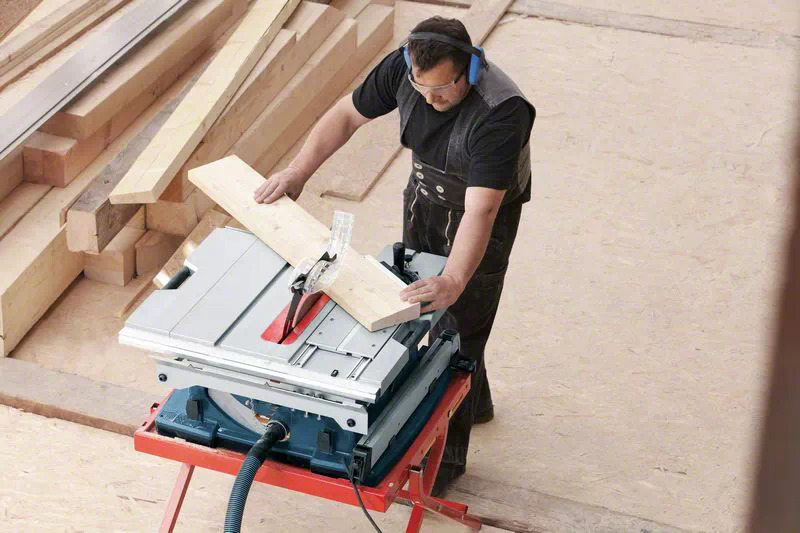 Vintage Alternatives: Metabo or Powermatic
Instead of a new machine, you could also look for a vintage saw to get more bang for your buck.
In the EU, for €800 you can get excellent Metabo sliding table saws from the Magnum range that are larger and more capable than new jobsite saws. Some good models include the TK 1256, TK 1685, and TK 1688.
In North America, you could look for a used Powermatic cabinet saw that needs a bit of love and care. If you're willing to do a little bit of work restoring these, you can get an amazing saw for relatively little money.
Beste table saw under $2500 (Serious Enthusiast)
Who are these saws for? These saws are for people who have found they really enjoy woodworking, and know they will continue their hobby for a long time. With a dedicated shop set up, it's time to get a stationary saw that will make life a lot easier and stable. These saws are much more stable than contractor's or jobsite saws, have a large capacity and are great for accurate repetitive cuts.
For a table saw under $2500, there are two options depending on your personal preference and the type of work you do. You can either go for a classic, American-style cabinet saw, or for a modern sliding table saw.
Beste cabinet saw under $2500: Powermatic PM1000
For a cabinet saw, the Powermatic PM1000 is a great choice. It offers excellent value for money, as it is the most affordable high quality cabinet saw on the market.
In comparison to more expensive Powermatic saws it lacks in power (only 1.75 kW) and cannot be upgraded much. But for a home woodworking shop this sturdy machine may be all you'll ever need.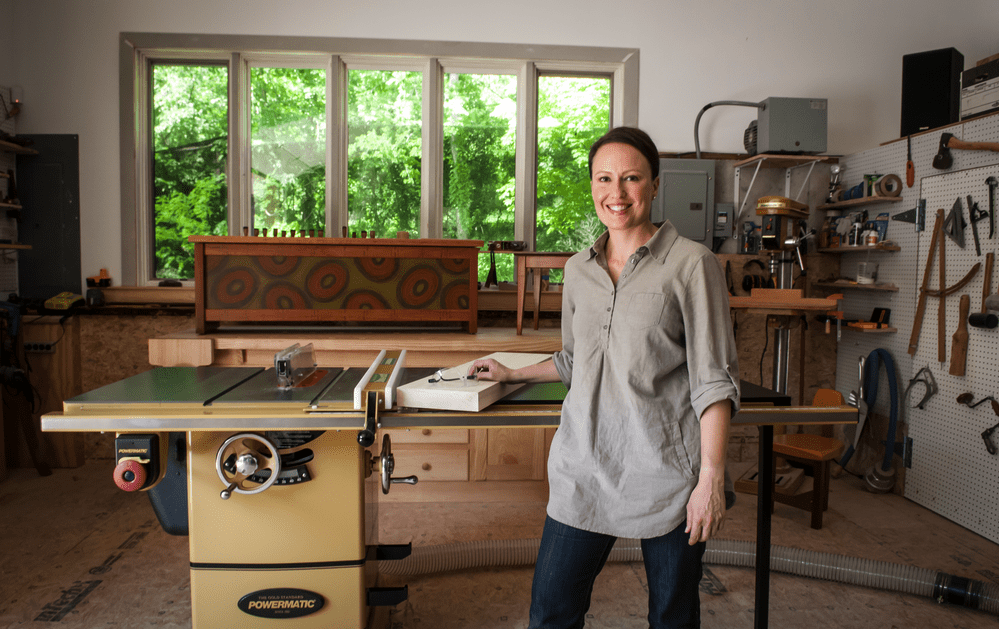 Tip: You can find out the differences between all Powermatic's cabinet saws in this detailed article.
Best sliding table saw under $2500: SCM Minimax SC1 Genius
If you prefer sliders over cabinet saws, the Minimax SC 1 Genius is the best option. It offers full sliding table capability, but still has a small footprint to fit in hobbyist workshops.
Essentially you get a budget version of a professional panel saw. Once you've worked with a slider, you probably won't be able to go back to a regular table saw.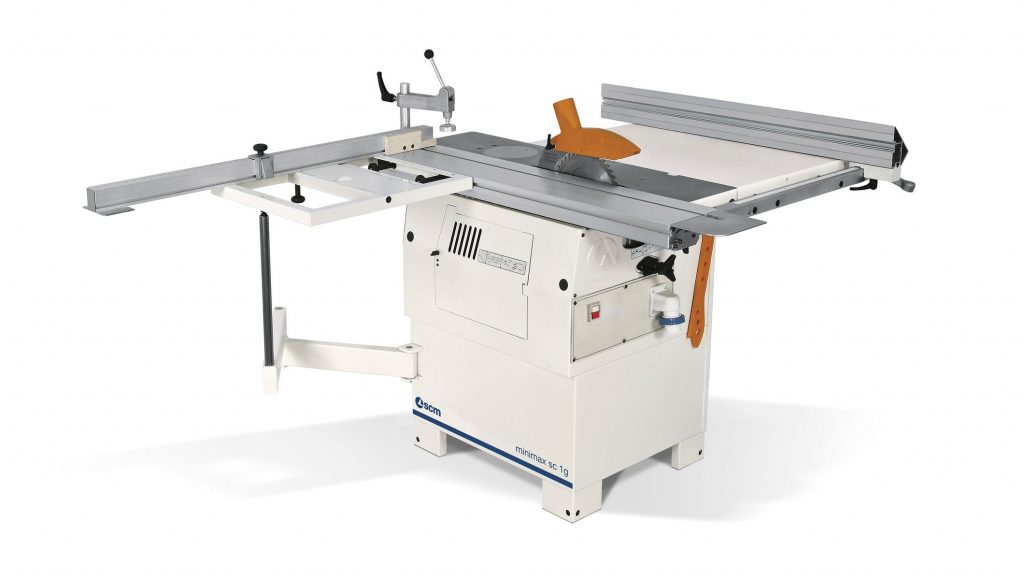 Beste table saw under $4000 (Semi-Professional)
Who are these saws for? These saws are for people who serious enthusiasts who have money to spend, and (semi-)professionals who need a reliable machine for their small workshop. These saws are similar to those listed in the under $2500 category, but built to a higher standard and with more features. These saws are the dream machines for many woodworkers, and can be expected to last a lifetime if well maintained.
Minimax SC 2 Classic
The best table saw under $4000 is the SCM Minimax SC 2 Classic. For most types of machines in the semi-professional range (band saws, jointer planers, table saws) it is a battle between SCM's Minimax range and Felder's Hammer brand.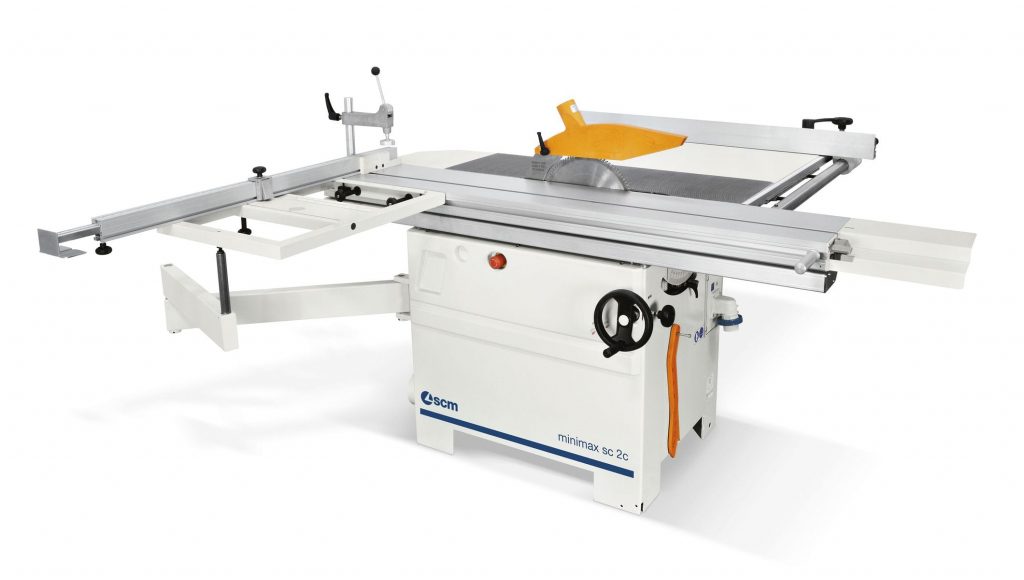 In the case of table saws, I would recommend Minimax simply because it offers more value for money. Whereas the base Hammer saw (the K3 basic) does fall within this price range, if you add a few features and upgrades, you'll quickly go way beyond the 4000 USD or EUR mark.
The Minimax already has most features included in the base model all while not sacrificing much build quality compared to the Hammer.
That being said, the Hammer is a really good alternative if you have a bit more to spend and are looking for extra features and a slightly higher build quality.
I hope you found this buyer's guide helpful! If you think any other saws should be included in this guide, let me know in the comments below.