The DeWalt DWE7491 is a popular jobsite saw that is known for its great fence system and portability. It has been succeeded by the new DWE7492, which is mostly the same machine apart from a few minor improvements.
The table saw is quite light (26kg) compared to similar machines like the Bosch GTS 10 XC (36kg). It is often sold as a package deal with a foldable rolling stand (DWE74911).
Highly Accurate Fence
One of the main reasons this saw is so popular is due to its excellent fence. The fence is secured both on the front and the back, which isn't always the case on jobsite sites. This eliminates any flex from pressure of wood against the fence.
Besides the fence not flexing, its position can also be set very accurately, thanks to the rack and pinion system. It has this on both the front and back of the fence, which guarantees that the position stays accurate on both ends and parallel to the saw blade.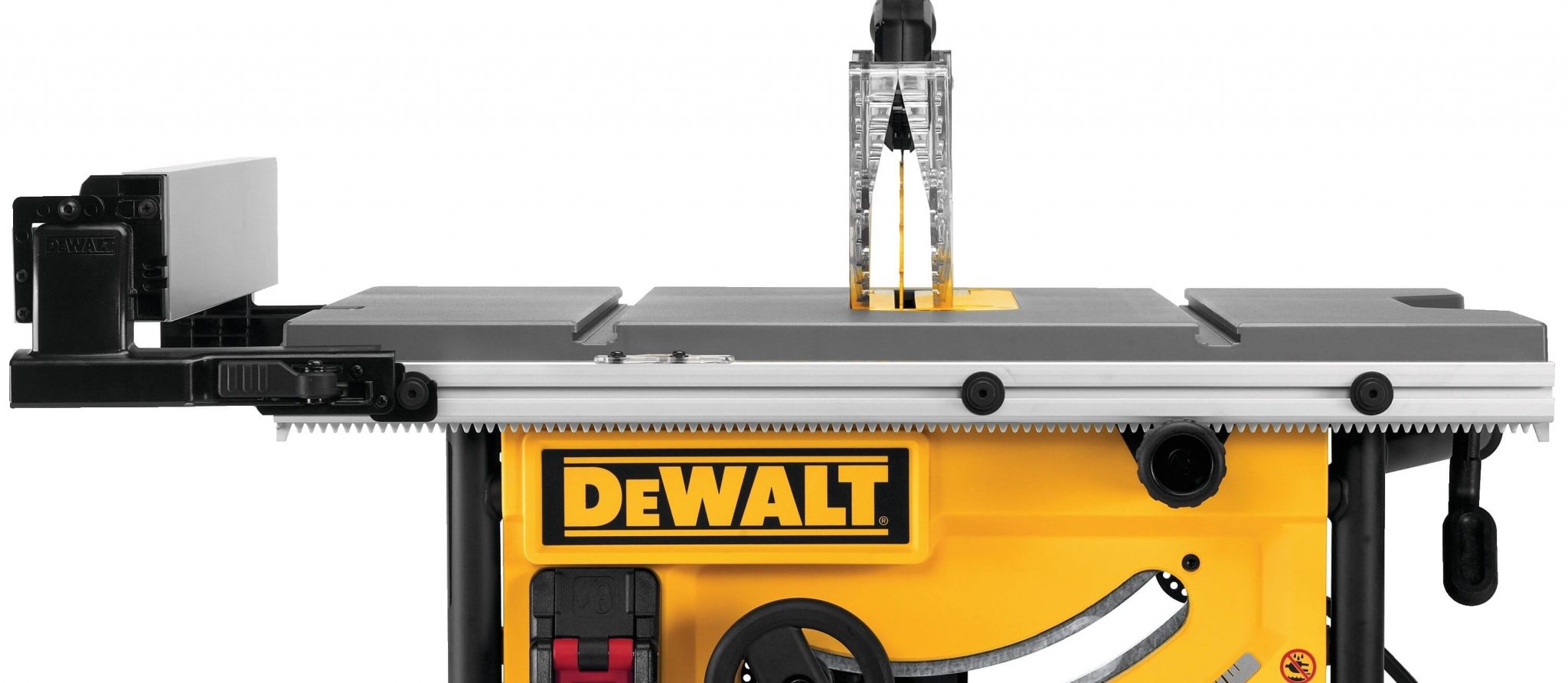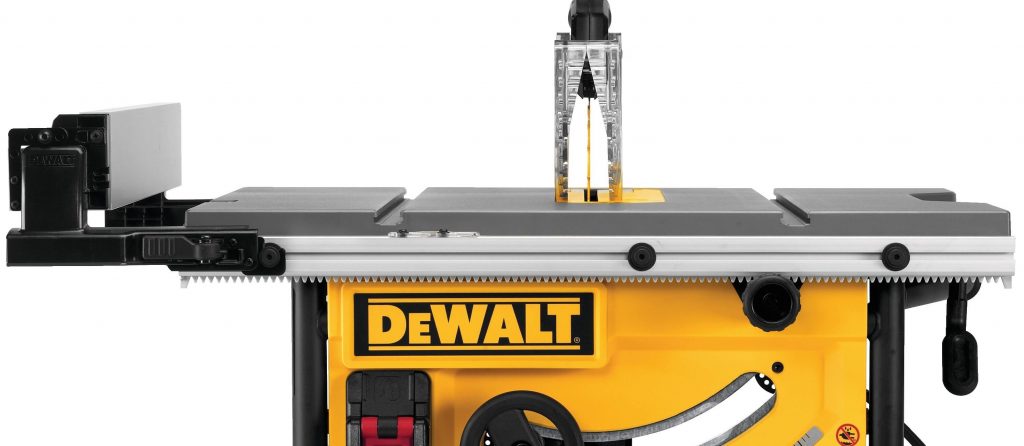 Mitre Gauge
The mitre gauge on the DWE7491 is infamous, because many people complain about it. It has too much play, and you need to use some tape or some other fix to make it actually usable. The mitre gauge itself is also extremely simple, with no stops for specific angles. The best option is probably to buy a separate higher quality mitre gauge.
Note about the arbor: While the EU version has a 30mm arbor, the US one has a 5/8″ sized arbor. This is important when buying new blades (although you could use a reducer ring). You can find all blades that fit the US DWE7491 on Amazon here (we've filtered for ones that fit).