Price Tracker
We know woodworking machines aren't exactly cheap. And we know it can be hard to find the lowest price among so many different websites. That's why we're excited to announce a new Machine Atlas feature: Price Tracking.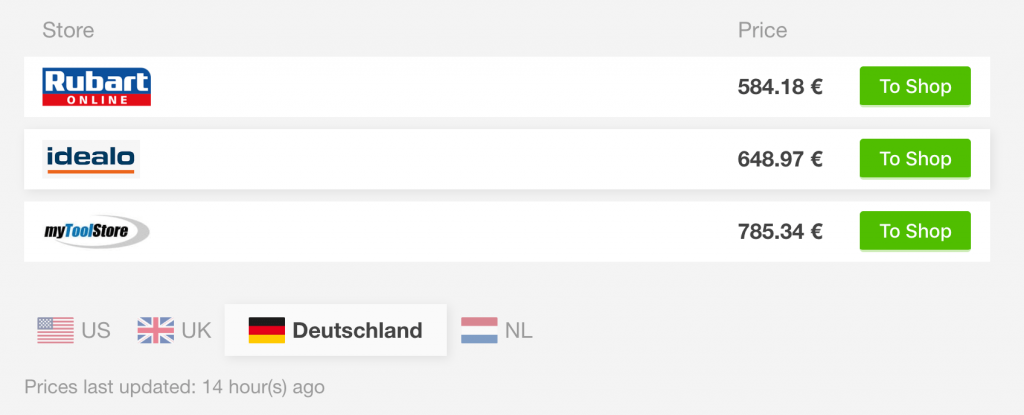 We now monitor the prices of several shops for every machine in our database and update them daily. Simply go to the page of a machine you're interested in and you'll find the most up to date prices. The example image above shows the prices for the Metabo TS 254.
Pricing data is currently available for the 🇺🇸United States, 🇬🇧United Kingdom, 🇩🇪Germany, and 🇳🇱The Netherlands.
List of Stores
Over time we plan to add more shops to help you find the lowest price available online. Currently we get our prices from around 20 shops, listed below:
Suggest a Store
Don't see your favorite shop on the list? Let us know in the comments or send us an email via info@machineatlas.com.
As long as it's technically possible, we're more than happy to add any shop. The more prices we can show, the easier it will be for you to find the lowest price.