The Axminster Trade AT260PT is a heavy but reasonably priced planer thicknesser. It is the same machine as the AT260SPT, but it has three straight blades instead of spiral cutters.
Previously it was called the Axminster AT107PT, but there seem to be no clear differences between the previous and current models.
Cast-iron tables and build quality
The machine has a good build quality, and the tables are made of cast iron. These tables may be slightly on the short side for professional users though, who might consider upgrading to the 310mm model instead.
When switching from planing to thicknessing, the two tables swing upwards independently. The fence also needs to be removed, which can be a bit of a hassle according to some users.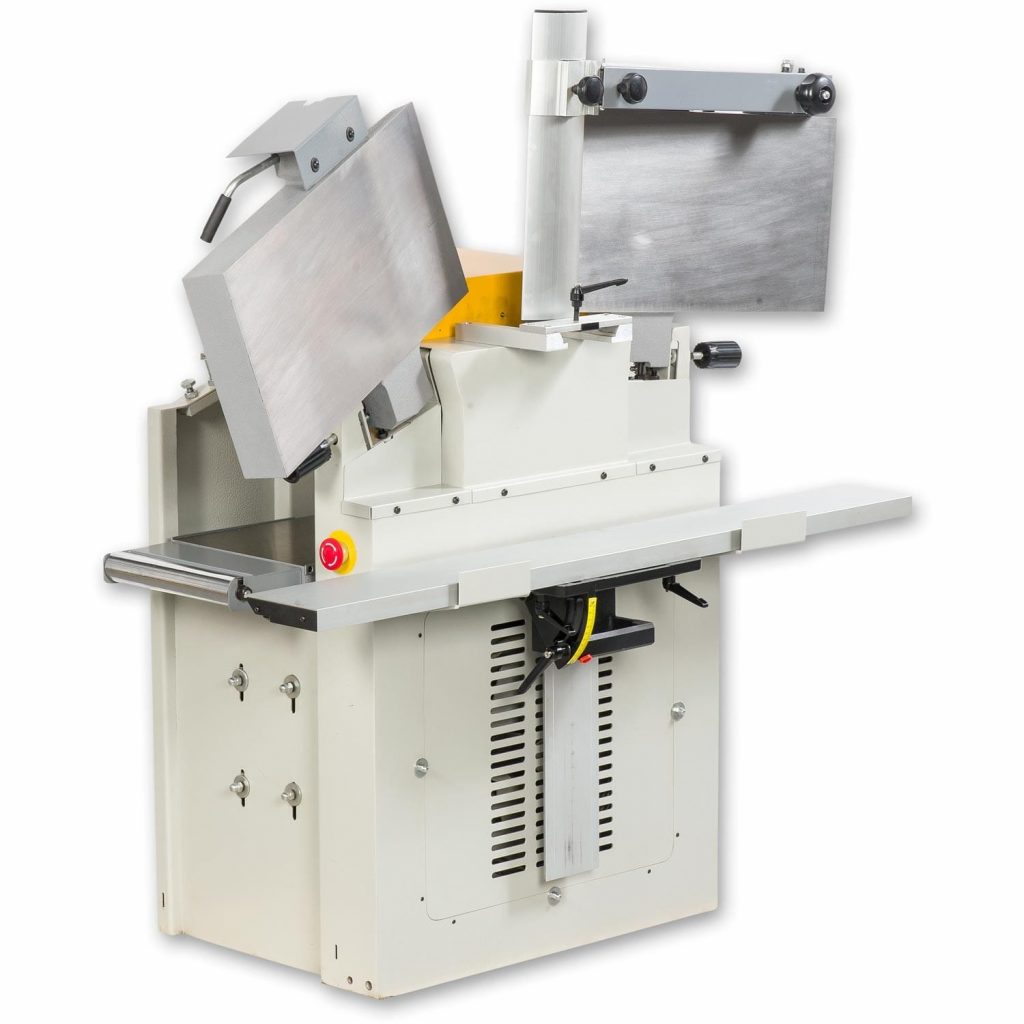 Fine adjustments
The machine can be finely and accurately adjusted in all respects, as can be seen below in the videos by Andy from the Woodgrafter. As with all machines with straight blades, expect to spend quite a bit of time setting up the blades initially.
Accessories
Axminster also sells a mobile base and digital height gauge for this model, but you have to buy them separately. This in contrast to the spiral cutterhead model, where the digital height gauge is included.
Replacement Blades: Official resharpenable replacement blades can be purchased from Axminster. If you want to save some money, you can find some more affordable knives on eBay instead.

If you have an older AT107PT with disposable blades, you can find those here instead.