The Axminster TS 250M was a heavy cast iron table saw aimed at hobbyists. Compared to similarly priced jobsite saws, it sacrifices mobility for heavier duty materials. It is basically a small version of a cabinet saw, meant to be used in a workshop.
It was the larger version of the TS 200M, which is very similar except for being slightly smaller and having a smaller blades size (200mm vs 250mm).
Heavy and sturdy, but small as a base model
At 80 kg for the base model, this saw is noticeably heavier than jobsite saws like those from DeWalt and Bosch. It also has a perfectly flat cast iron top surface, which is a big upgrade compared to jobsite saws where the top can often be bowed. This helps in making accurate cuts.
Upgrades and extensions
Several upgrades were available for the TS 250M, including a sliding table mounted to the side, a side extension table, and a leg stand. The sliding table is a nice featured that allows for crosscutting sheet materials. Do note that it does not run right by the blade, so it cannot be used for rip cuts. Still, it's a nice feature for this price range.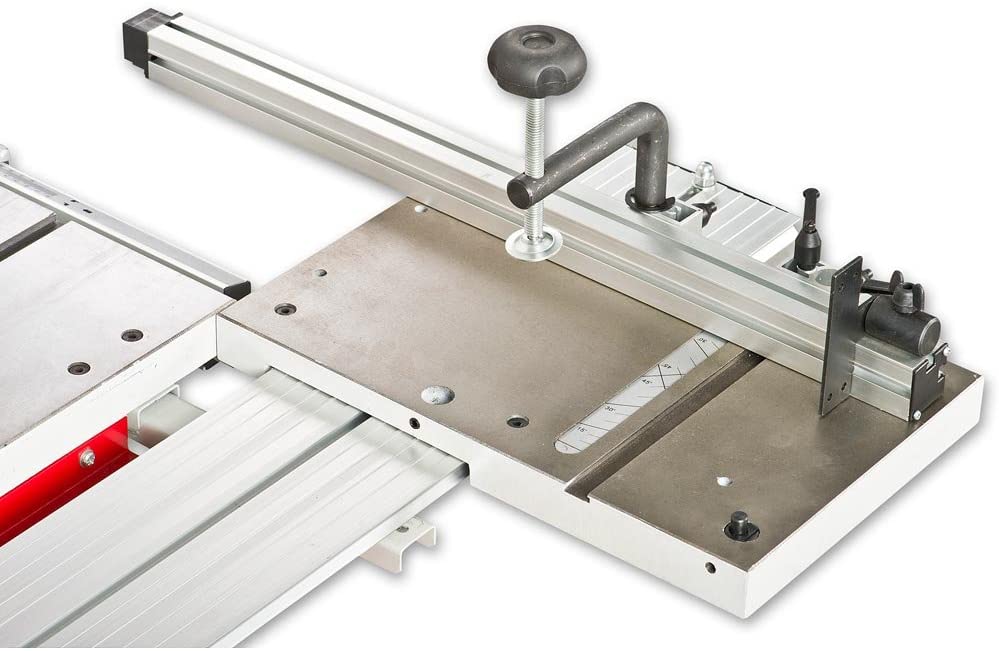 An important thing to note is that the saw is quite small without the extension table. The maximum rip cut width is only 160 mm, which increases to 760 mm with the extension table added.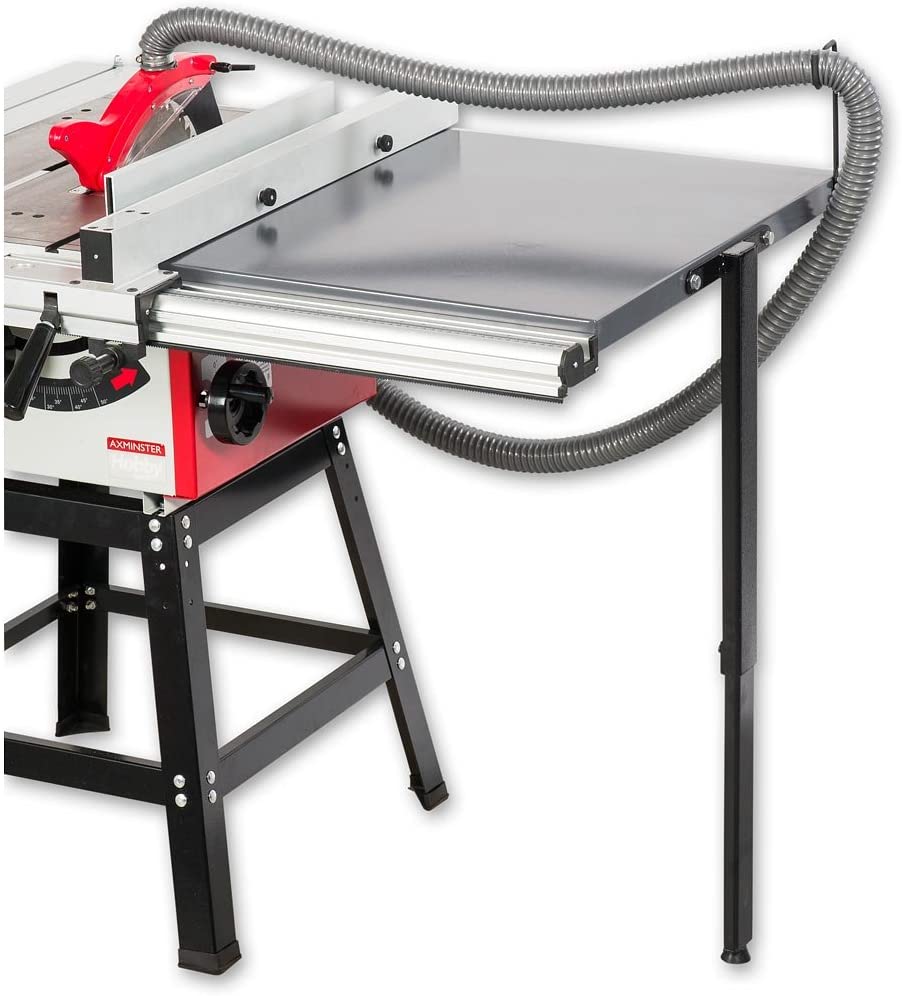 Problematic fence, but can be upgraded
One of the major weaknesses of this model is the fence that has several issues. However, it can be replaced by an aftermarket one which should eliminate this problem.
Poor dust extraction
The other downside of the TS 250 M is its poor dust extraction, which is the result of the low price. There are some ways however to improve dust extraction, and I've linked to an excellent thread below.
How to improve dust extraction
Some users have found ways to significantly improve dust extraction by adding an extra port to the side of the cabinet. Check out this thread on UKWorkshop to see examples and explanations.
Replaced by the AC254TS model
The TS 250M is no longer sold by Axminster, and it has been succeeded by the AC254TS, which has quite a few improvements over the old model, but is significantly more expensive (more than double the previous price). This puts it in a different price range and makes it no longer a competitor to jobsite saws, but rather a cheaper alternative to real cabinet saws.