The Bosch GTS 635-216 is the newest table saw by Bosch, and the entry-level machine in their blue 'Professional' lineup. It is lighter and cheaper than the more powerful Bosch GTS 10 XC and it seems to replace the old green Bosch PTS 10 T, which is no longer available.
Why it is called the 635-216
The name sounds complicated, but it is actually quite simple: 635 stands for the maximum rip capacity, and 216 stands for the maximum size of the blade in millimeters.
Compared to other Bosch table saws
The GTS 635-216 lacks several features of the GTS 10XC and it is made from cheaper materials and is also slightly smaller. It does not have a sliding table. It also lacks stops on the miter gauge, and the fence is not as good.
Compared to the PTS 10 T, it is made from higher quality materials, more accurate, and slightly more powerful. It is also a bit smaller, and can be much easier carried around, because it is 10kg lighter.
Fence
The biggest downside to the GTS 635-216 is the fact that its fence doesn't automatically lock itself in a straight position. You can see this in detail in this video, which compares it with the GTS 10 XC. However, if you don't mind check the the fence for square before cutting, you can still make accurate cuts.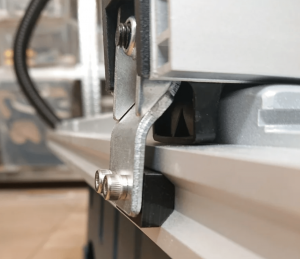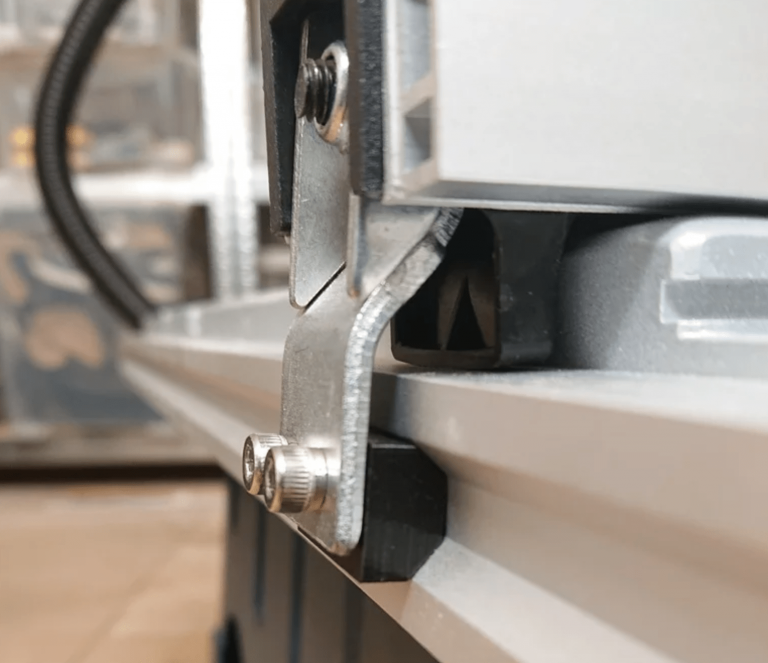 Tip: You can 3D print a small block and attach it to the far side of the fence, which will make it much more stable because it clicks in the V-groove. You can find the 3D model on Thingiverse.
Bosch has positioned the GTS 635-216 as the 'mobile' jobsite table saw. It is smaller and much lighter than the other two saws. When used with the foldable stand it is much more convenient to carry around to a jobsite.
Replacement Saw Blades: The GTS 635-216 accepts up to 216mm diameter blades and has a 30mm arbor. You can browse some blades that will fit the GTS 635-216 and have good reviews on Amazon Germany or Amazon UK. (Amazon Germany seems to have plenty of 216mm blades, while the UK has more 210mm blades.)