The Makita 2012 Planer was a benchtop planer made before 2000. It was succeeded by the similarly named Makita 2012NB, which is still for sale today. The main difference between the older and newer version is that the old 2012 had a moving table, while the newer model has a moving cutterhead.
As they are completely different designs, there are no interchangeable parts between the two machines, and you should always double check when looking for parts whether they are for the old 2012 or the new 2012NB.
In terms of specs it is very similar to the new machine, with 12″ width capacity, and a weight of 24 kg. This is lighter than many modern benchtop planers, which are in the mid-30 kgs range.
Features
The infeed and outfeed table could fold up for storage and transportation. It also has a depth of cut indicator, which is nearly identical to the one on the 2012NB version. This means it does not have any scales with it, and is supposed to be used to set a baseline height, after which you set the precise cutting depth with the scales on the handle on top.
There was also an optional metal stand that could be purchased with the planer.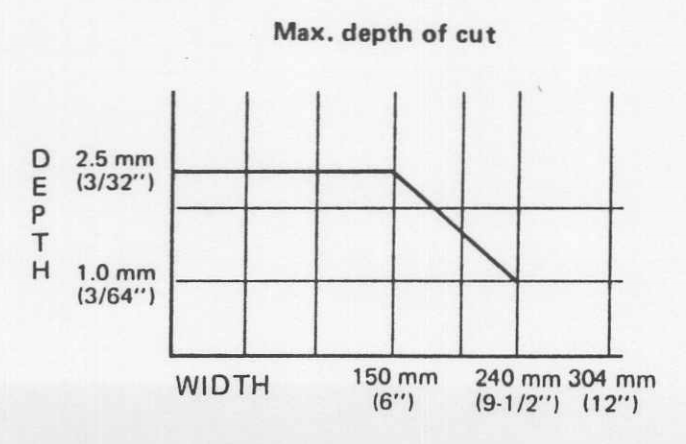 Replacement Blades
There's several shops that sell replacement blades. Some of them are interchangeable with the new 2012NB model. Do check that they are the right blades for your machine, as there may have been different variations that use different types of blades. I've listed some below: