The Record Power Sabre 350 is a premium bandsaw for hobbyists. It is exactly the same as the Rikon 10-326 Deluxe, which is sold in the United States.
The Sabre 350 is a popular bandsaw, because it offers many features and a good build quality for a reasonable price. Competitors like Hammer's bandsaws are much more barebones, and miss some of the features found on the Sabre 350.
Fence and Resaw bar
The Sabre 350 has a fence that can be put both in a high and low position, depending on the material you're cutting. The high fence gives a bit more support when cutting wide boards or veneers.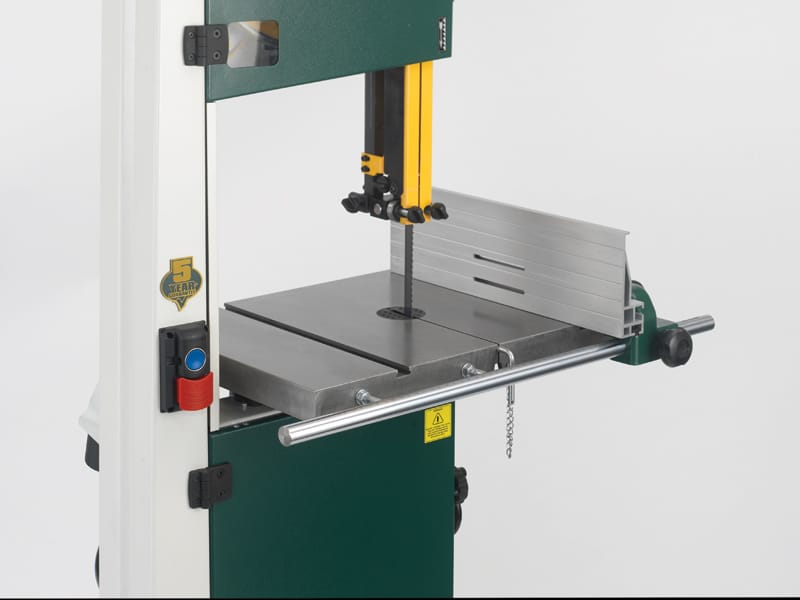 It also comes with a special resaw bar, which is simply a metal rod that is positioned just before the saw blade. The resaw bar helps dealing with blade drift, as it allows the workpiece to move a little while still keeping the blade exactly in the same spot.
Blade Tensioning
Another useful feature is the quick release lever for blade tensioning. This makes it easier to switch blades, and you can easily remove tension on the blades while you're not using it, which can prolong the life of the blade.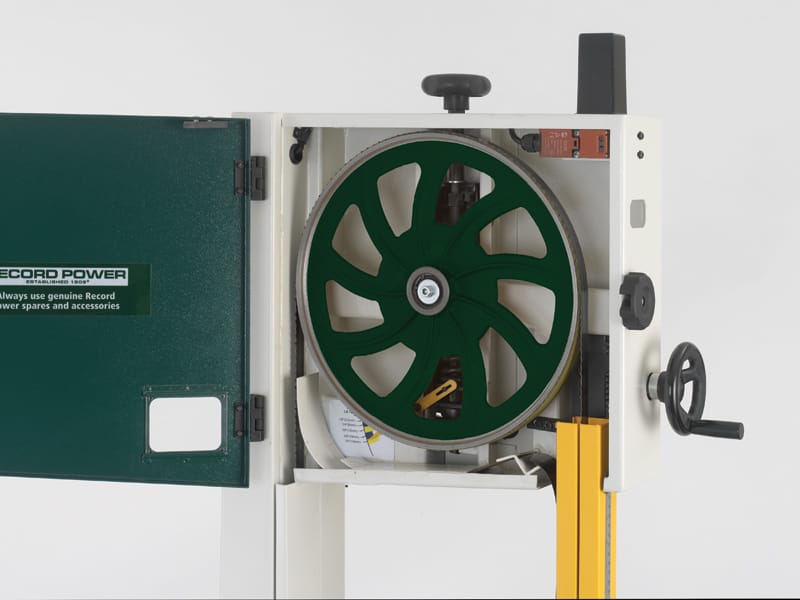 The Sabre 350 can be set to two different speeds, which means you can cut non-ferrous metals as well by using the lower speed. The two wheels are made from cast-iron.
Cast Iron Table
The table is made from solid cast iron, and can be put on an angle. This is done with a system of trunnions that move with a rack and pinion system. This makes it more accurate and comfortable to change the table's angle.