Quality CNC for enthusiasts
Felder's Hammer brand has announced a new type of product in their lineup: a CNC machine for home woodworkers and small-scale professional makers. This is their first CNC machine aimed at regular consumers.
The name — the Hammer HNC 47.82 — refers to the size of the work area, which is 479 by 825 millimeters. The design uses a classic moving gantry setup, with the Z-axis offering 160 millimeter movement, which is quite a lot for its size.
The bed has several t-tracks, which allow you to easily attach workpieces or spoilboards, as shown in the image below. The machine moves over linear guides, using standard spindles, but not ball screws.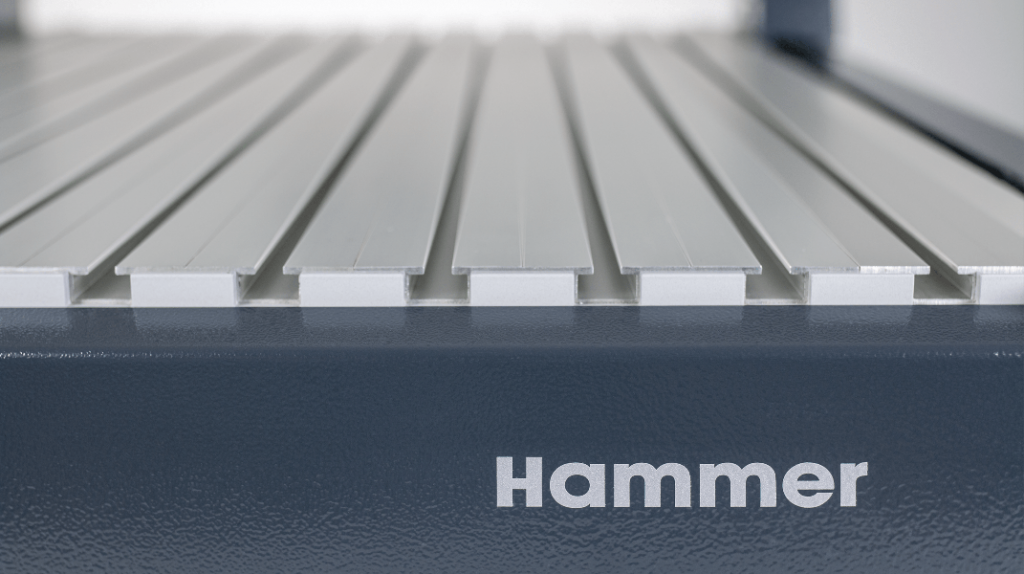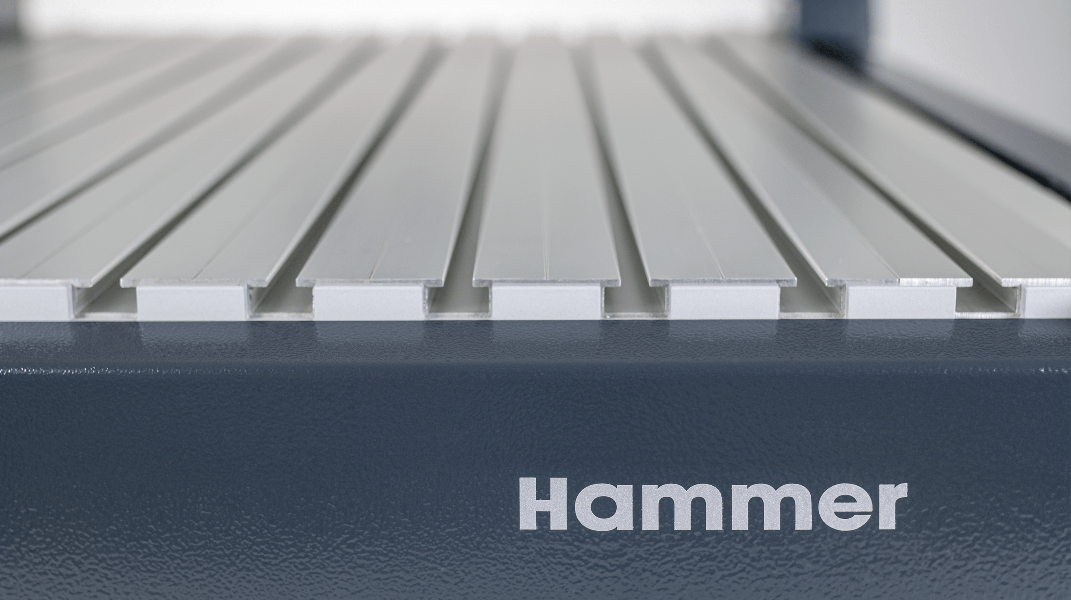 The machine can be controlled with integrated software, or with your own preferred software, so you're not locked in with Hammer's choice.
Pricing and availability
According to Marius Hornberger, who tested a pre-production model of this machine, the standard model will cost around €3500. This includes the controller and software license, but not the spindle. It can also be bought without the controller, at around €3000.
For the spindle, Hammer offers several options:
Using your own spindle with the standard mount, which fits many standard spindles, like those from Kress and Mafell
The standard 1000W spindle (HFM 1000), which costs around €260
The standard 1000W spindle with speed controls (HFM 1000 PV), which costs about €320
The 1000W spindle with quick tool change (see Marius Hornberger's video on this), which also has speed controls, and costs about €600 (HFM 1000 PV-WS)
Finally, there will also be a version with a much more powerful 2200W air-cooled spindle (HF Spindle), which will make the total machine cost about €5100 (see image below)
The 1000W spindles can use up to 8mm bits, with smaller ones requiring a reducing ring (about €20 each). The air-cooled spindle accepts router bits from 3 up to 16mm shafts.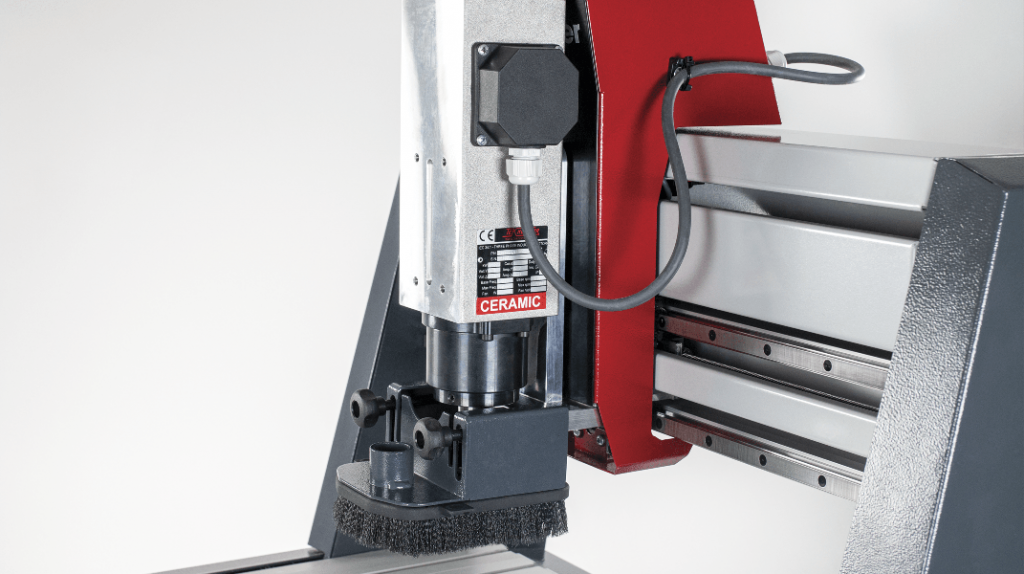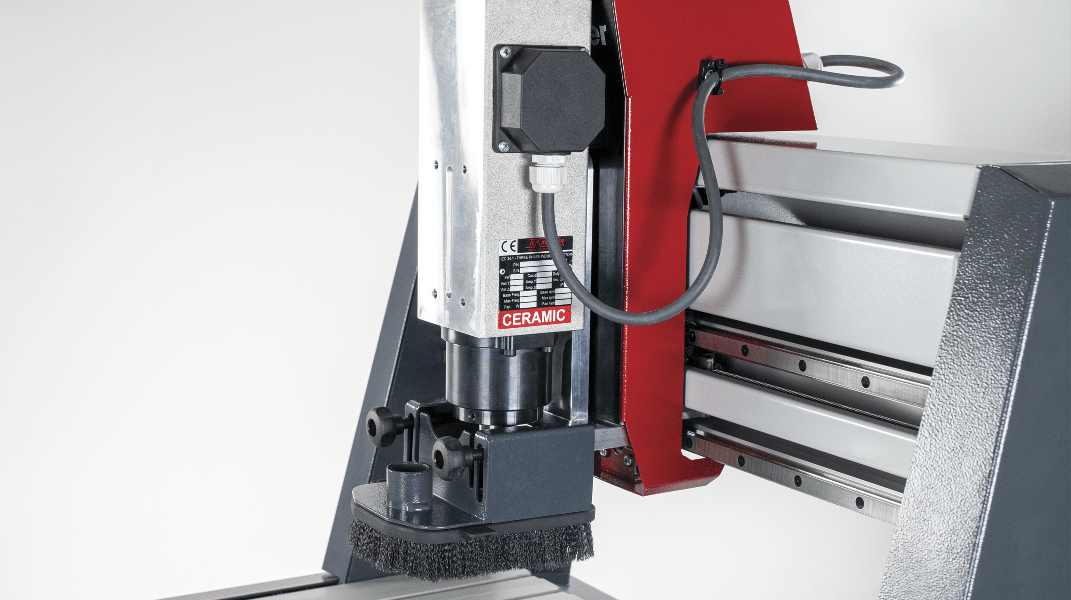 Update: We have confirmed the prices from Felder's official brochure now. All prices mentioned above are approximately accurate and include a VAT of around 20%. This means the final prices maybe higher or lower for you depending on the taxes in your country. The only exception is the price mentioned for the air-cooled spindle model (€5100), which doesn't include VAT yet.
How does it compare to existing CNC machines?
It will be interesting to see how it measures up to more affordable machines like Ooznest's Workbee, and the X-Carve. The Hammer HNC 47.82 definitely looks more sturdy and stable, but it also costs about double the amount of the other consumer-grade machines.
Another advantage of the machine is that it is shipped fully assembled, which is possible due to its size, which was made to exactly fit a Europallet. This makes it almost a plug and play machine, with much less time spent on setting it up and aligning all the parts.
One potential minor downside is that the basic structure cannot be upgraded or enlarged, like you can with more modular systems like the Ooznest Workbee.
What do you think of this machine? Do you think it will become as popular as some other CNC machines for home woodworkers? Let us know in the comments below.