First miter saw with SawStop
According to recently discovered patents, Festool is working on putting SawStop technology in their Kapex miter saws. A few years ago, Festool's parent company TTS Tooltechnic Systems acquired SawStop. Since then, they've added the SawStop technology in their mobile TKS 80 table saws.
Now it seems they're taking the next step with the unique SawStop technology by adding it to miter saws. Although on average miter saws are relatively slightly less risky to use than table saws, they still pose a significant risk of injury if used improperly. Adding a feature like SawStop would make them much safer, significantly reducing the risk of serious injury.
It would also be the first miter saw to be equipped with this technology, as even SawStop themselves have not yet released one yet.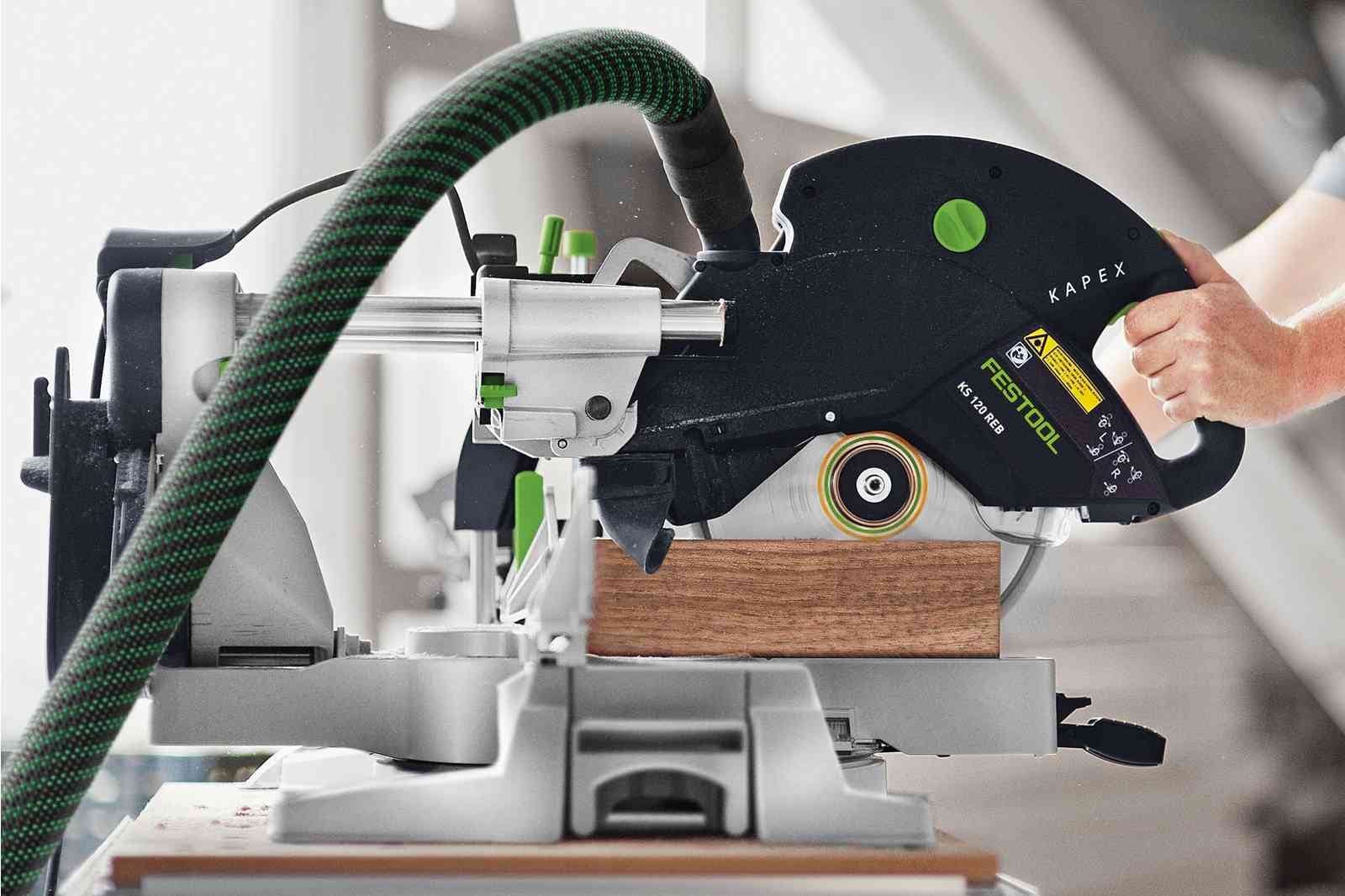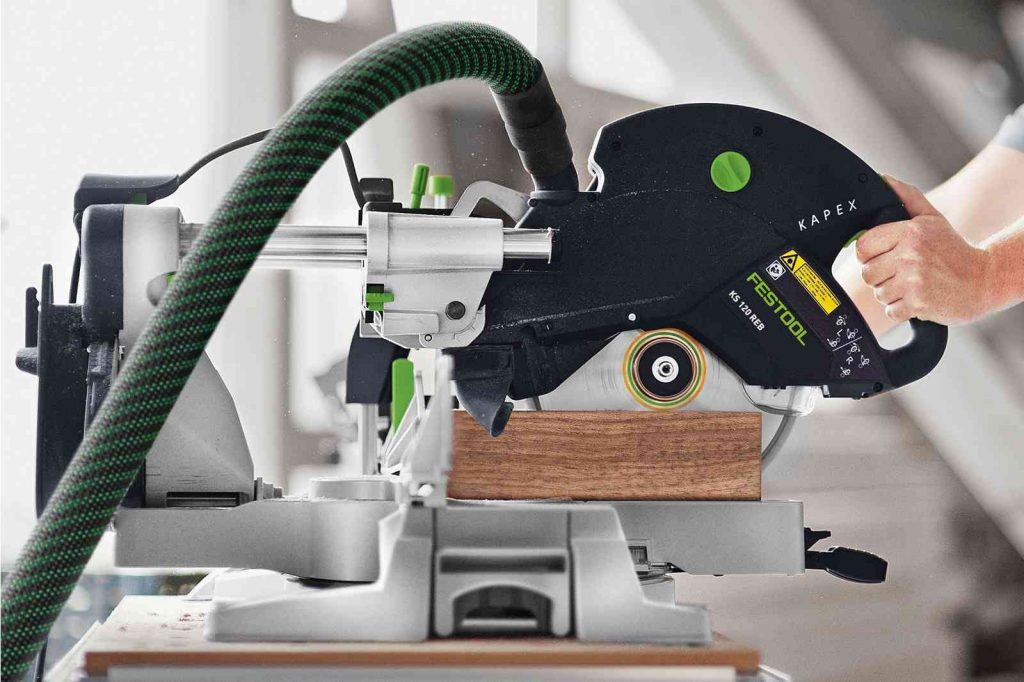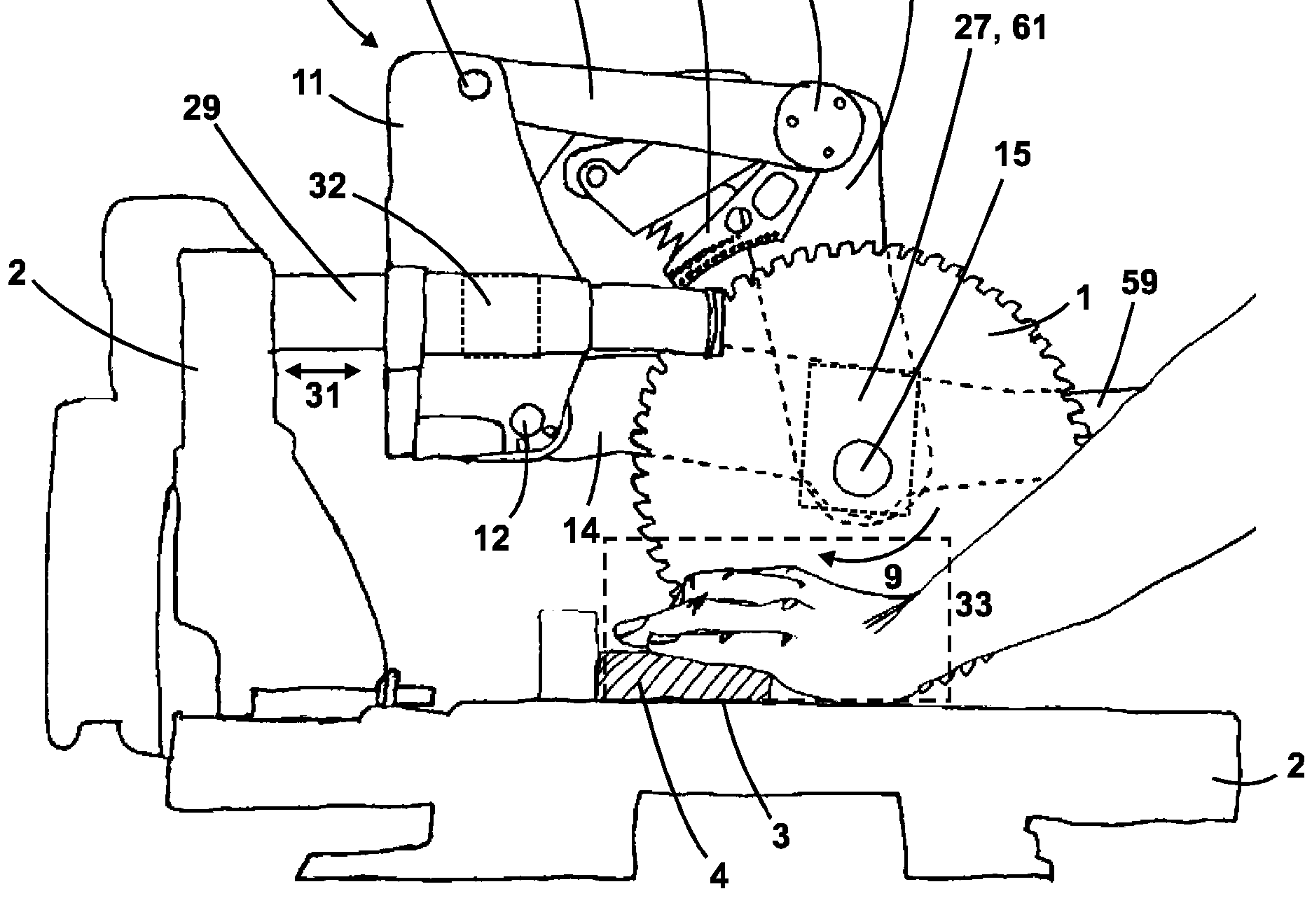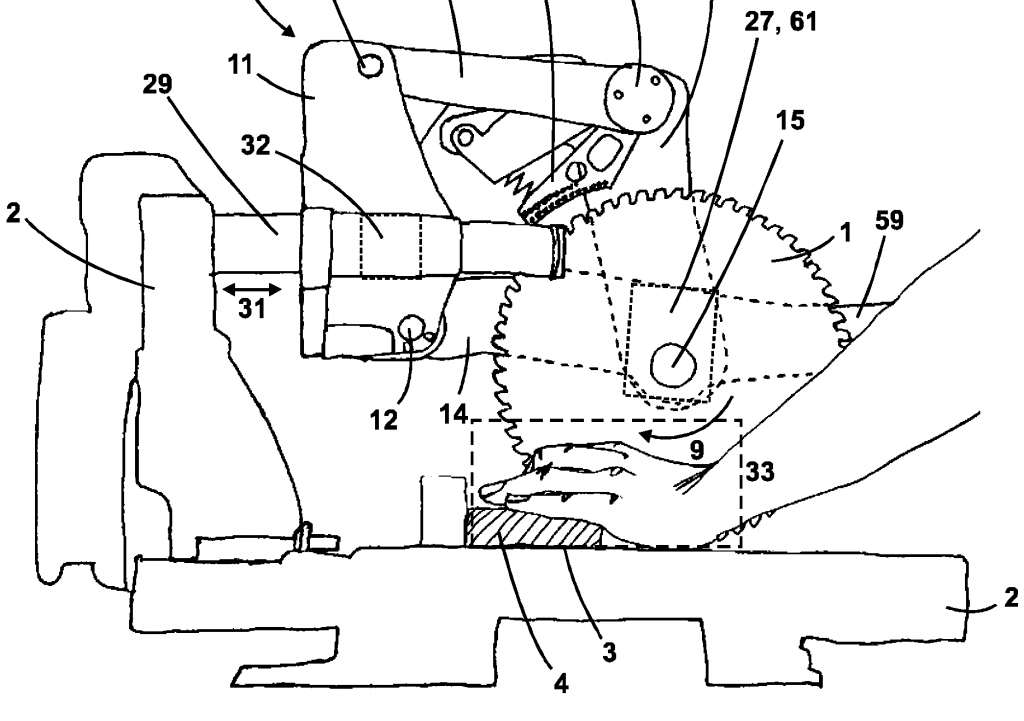 Unique technical challenges
One of the reasons why a SawStop miter saw isn't available yet is that it has some unique challenges compared to table saws. If a miter saw blade is suddenly stopped (in this case by the SawStop cartridge), it has a tendency to swing down with a lot of force. This is the exact opposite of what you want if you come in contact with the blade with your hand.
Festool's patents reveal how they plan to solve this problem. They use the angular momentum of the blade stopping to swing the entire blade upwards instead of downwards.
Another problem is the saw sliding over the guide rails due to the forces released. Even if the blade is stopped rotating, if it moves backwards or forwards over the guide rails it can still do a lot of damage. That's why Festool has also added a system to prevent any movement in that direction as well.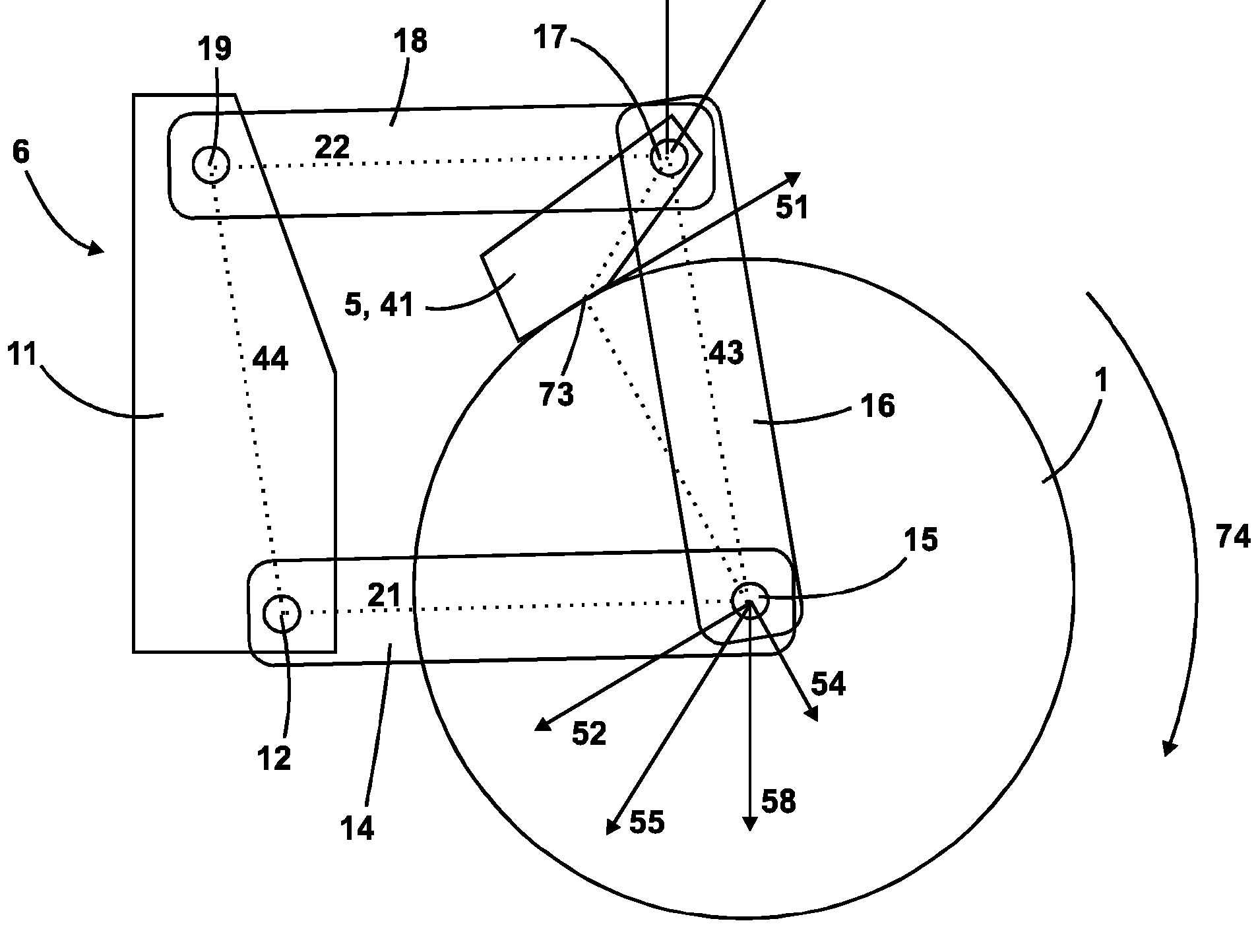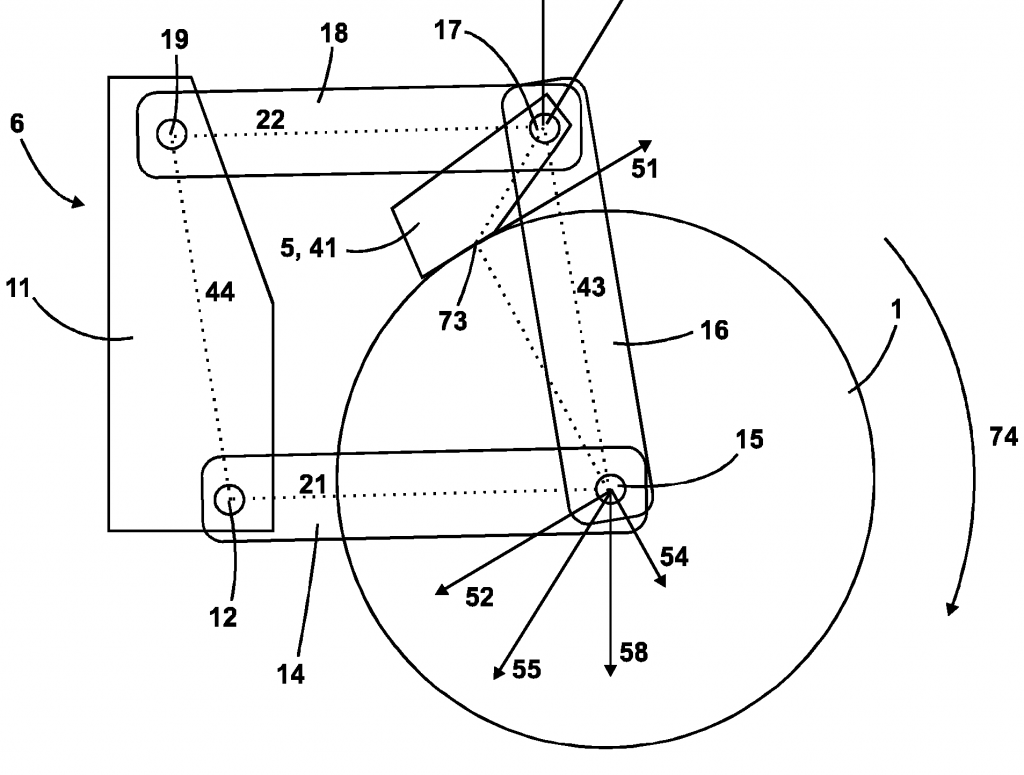 Release date?
Overall, this seems like a great improvement in miter saw safety. It's difficult to say how far Festool is with this technology, and when (or if) we'll be able to see it in their Kapex saws. But it's good to see that Festool are not just resting on their laurels, and actually improving the existing SawStop technology.
This Festool patent was first discovered by Doresoom Tool Reviews. Check out the video below for some more interesting patents he discovered.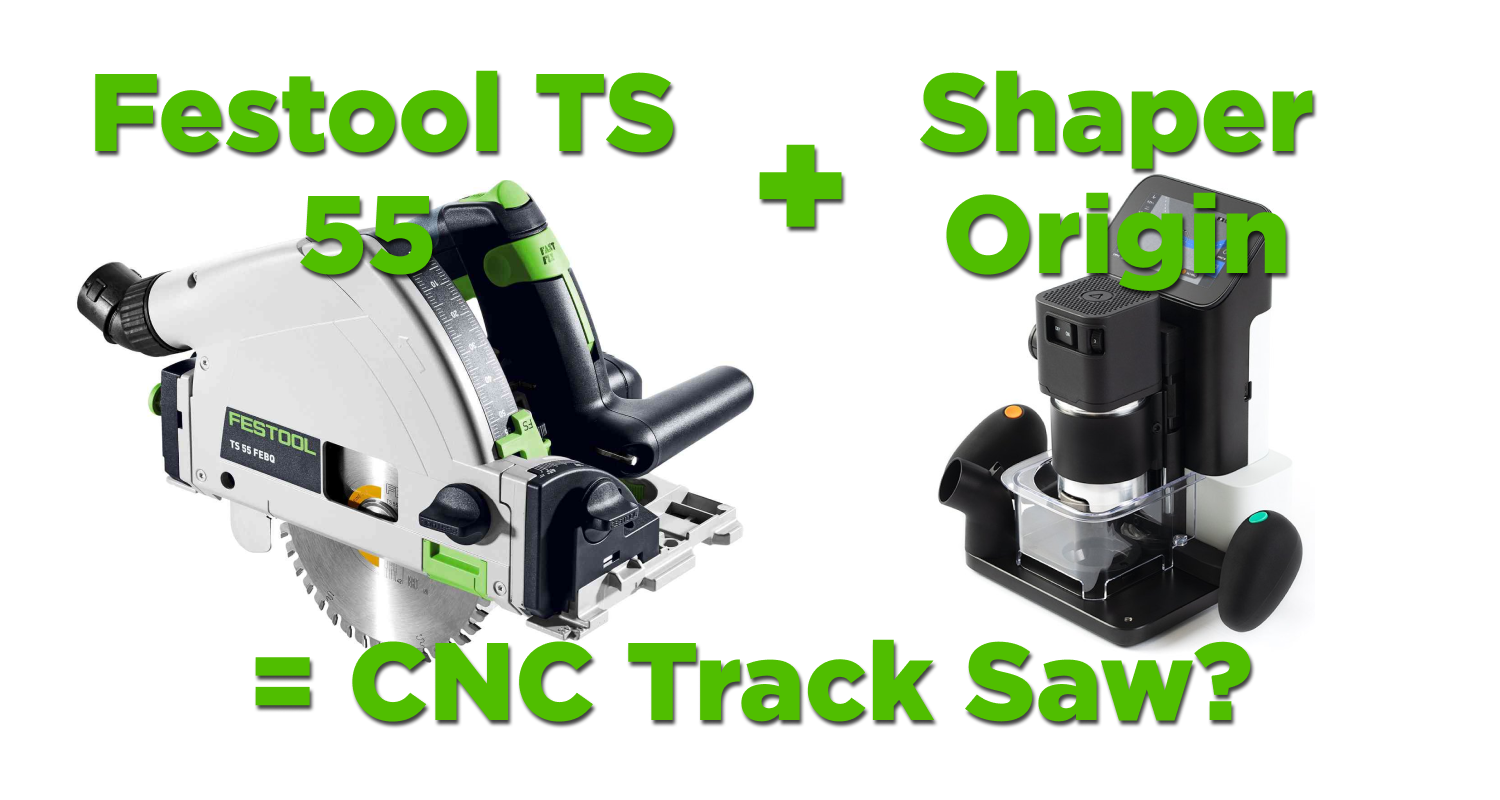 New Festool Patent: Track Saw meets Shaper Origin
According to new patents, Festool is using Shaper Origin technology to create a CNC track saw.