Sedgwick is a UK-based woodworking machine manufacturer, and one of the last remaining companies to build their machines fully in the UK. They make reliable machines made of heavy-duty materials, which stand the test of time. This is why you can still find vintage Sedgwick machines on the second-hand market.
Thanks to @Trevanion (follow him for great updates on vintage machines and woodworking books) I got my hands on old marketing materials of Sedgwick from (probably) the late 1970s or early 1980s. Below you'll find images and specs for all the different machines they sold at the time.
One interesting observation is that Sedgwick today still sells a very similar range of machines. They never seem to have expanded beyond their original range of machines – perhaps that focus on a specific niche is what allows them to still operate in the UK today, despite the price pressure from Eastern manufacturers.
Download brochure PDF or browse the images below.
Sedgwick Hollow Chisel Mortiser type 571
The chisel mortiser, the type 571, is actually still called the same and available today in an updated version. For example, you can find it at Axminster Tools.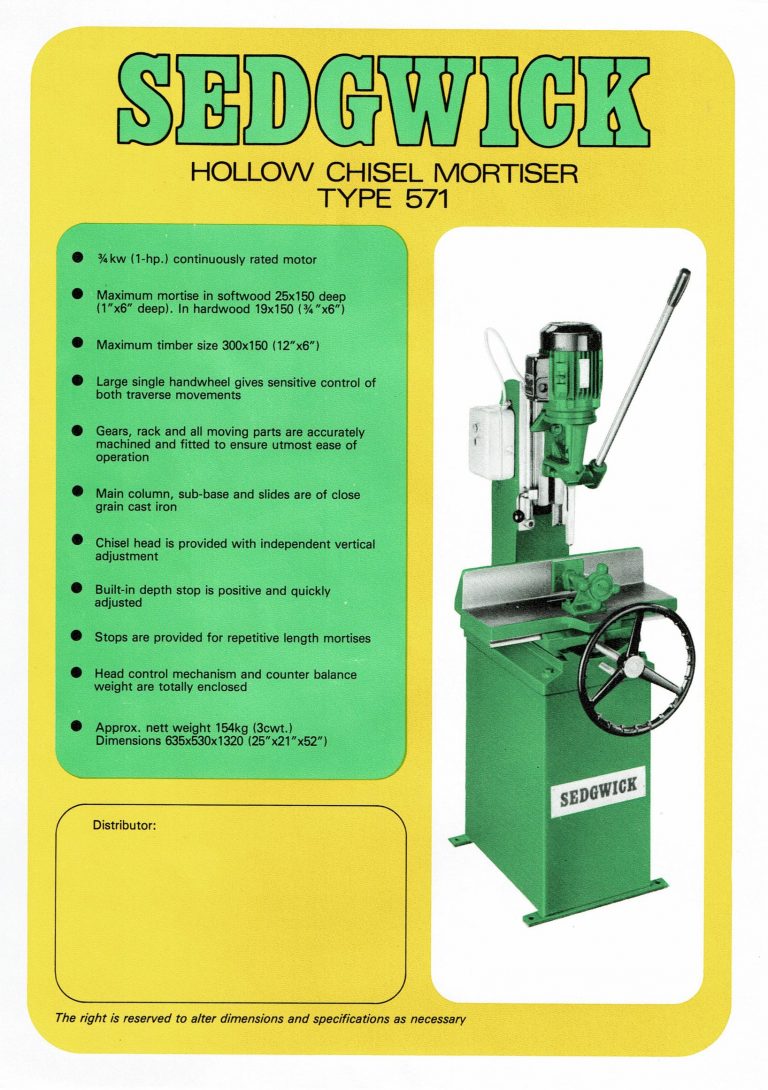 Sedgwick Table Saw type LK
This specific model table saw was mostly meant for ripping, and it doesn't seem the saw was capable of being tilted to either side.
Another interesting thing is that they named it a 'rise and fall spindle' table saw, which suggests this technology was still a bit of a novelty at the time. Previously, especially on smaller table saws, the table was raised or lowered, not the spindle and the saw blade.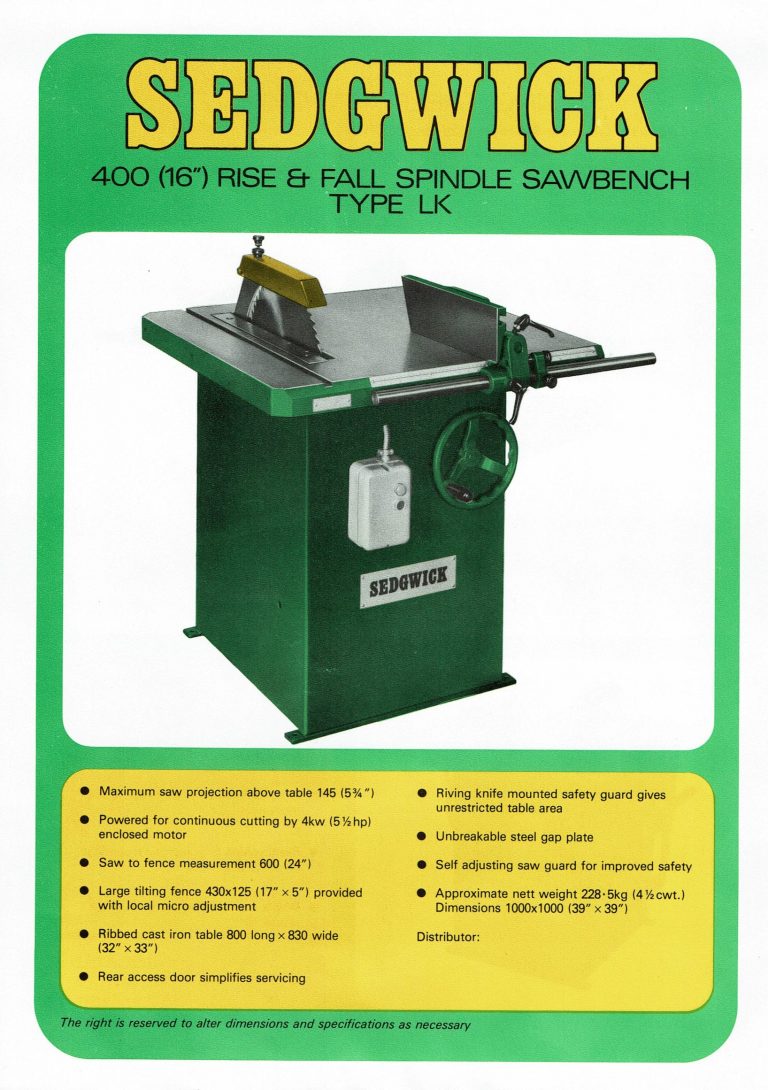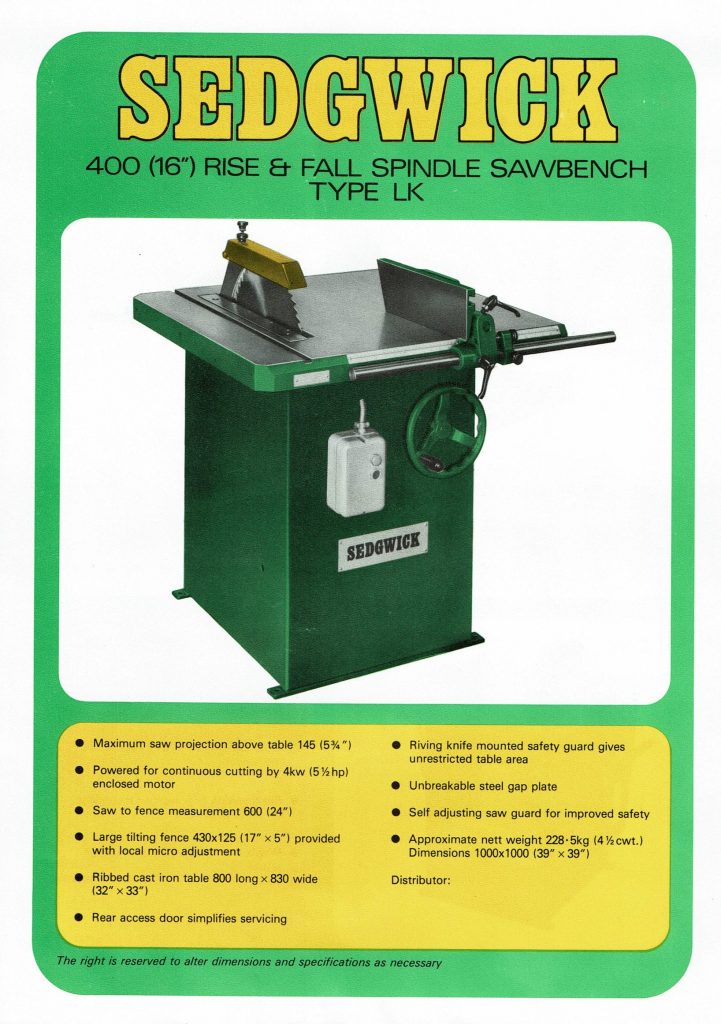 The saw could also be upgraded with a sliding table, which made it a more capable crosscutting machine, as can be seen in the brochure image below.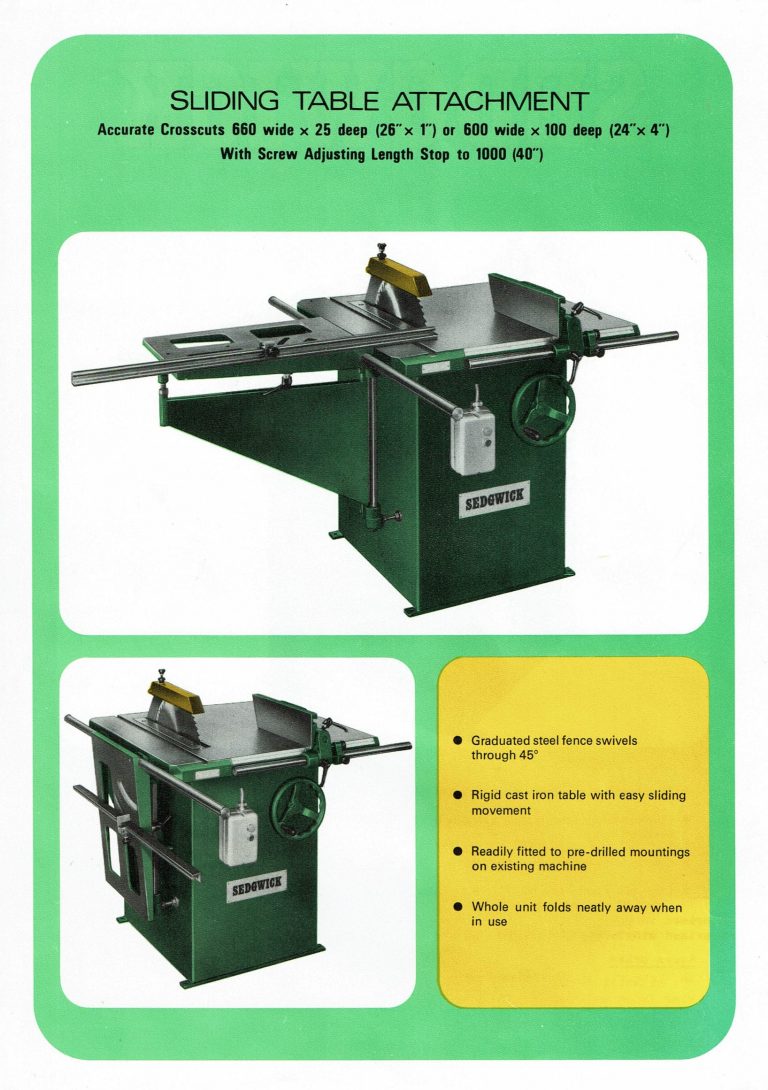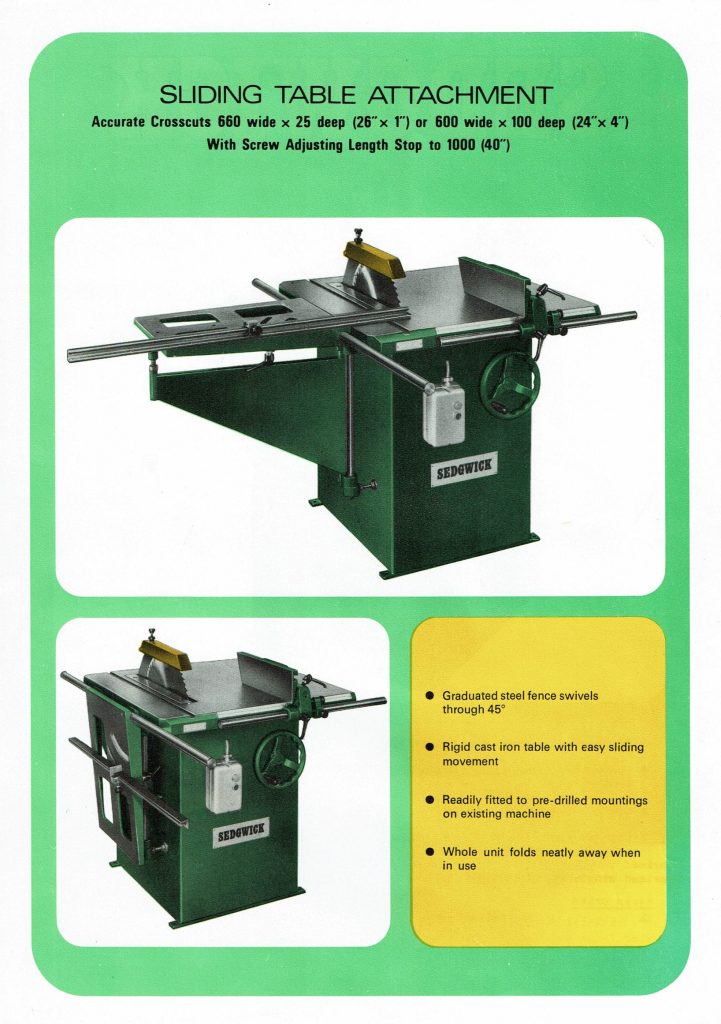 Sedgwick Planer Thicknesser type MB
The MB planer thicknesser was a heavy cast-iron machine. What I find interesting about this one is that you can still see some of the features in their modern day machines, like the Sedgwick CP (here on Axminster).
The thickness table height adjustment wheel is in the same low place, which I haven't seen on any other machines, and the height adjustment for the guard also still works the same. Also the characteristic infeed and outfeed rollers are still the same.
Of course the modern machines have many more options, as Sedgwick now offer Tersa cutterheads and Spiral cutterheads.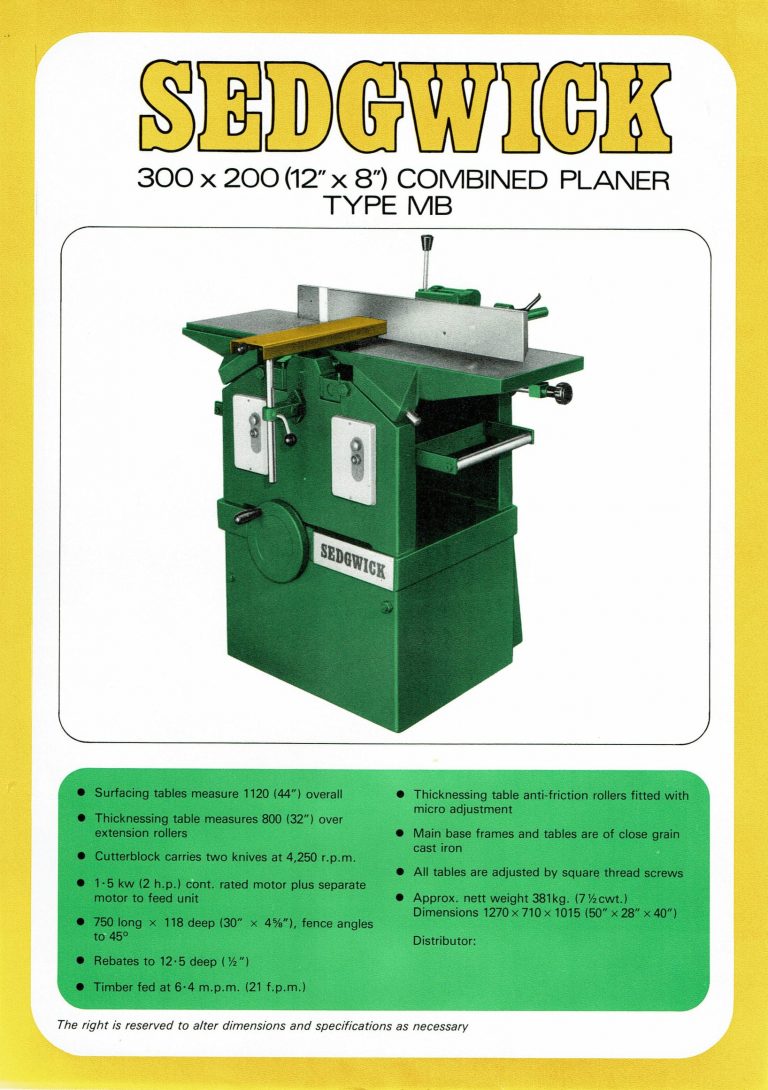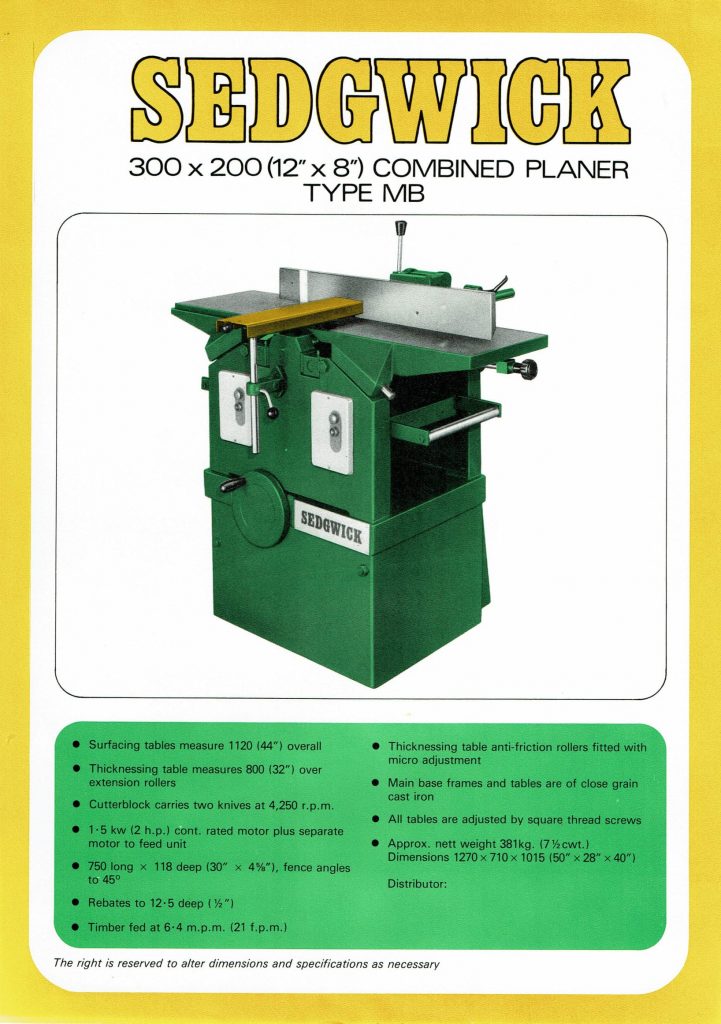 Sedgwick Spindle Moulder type GW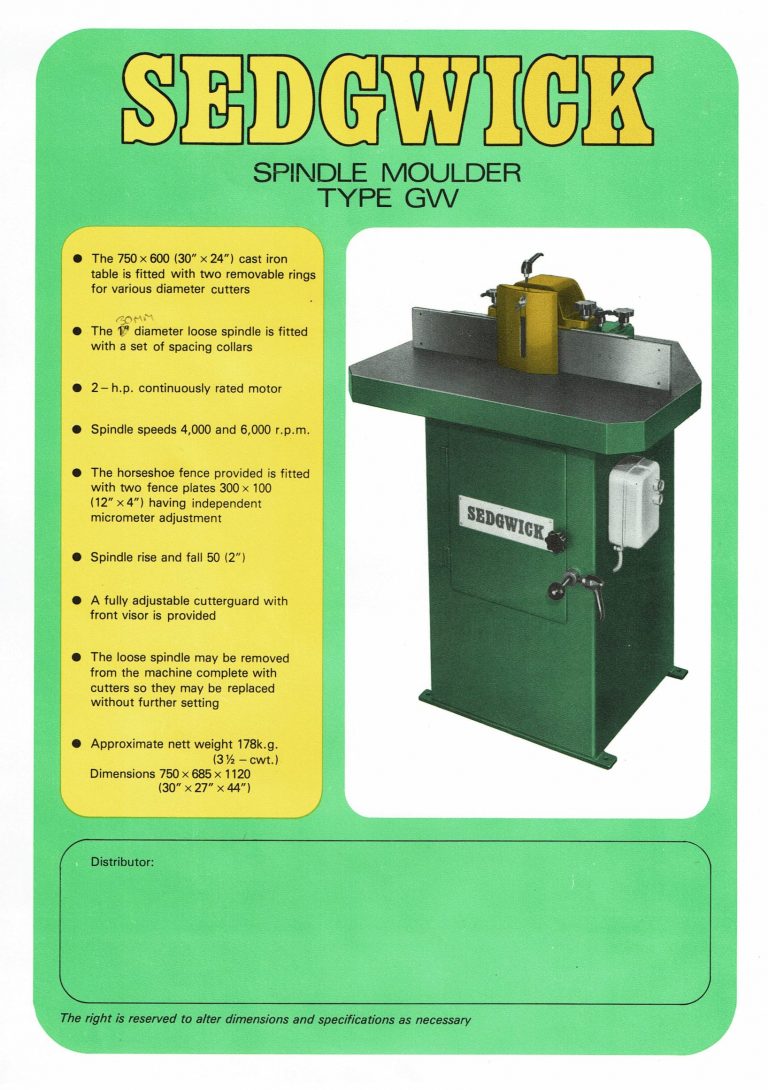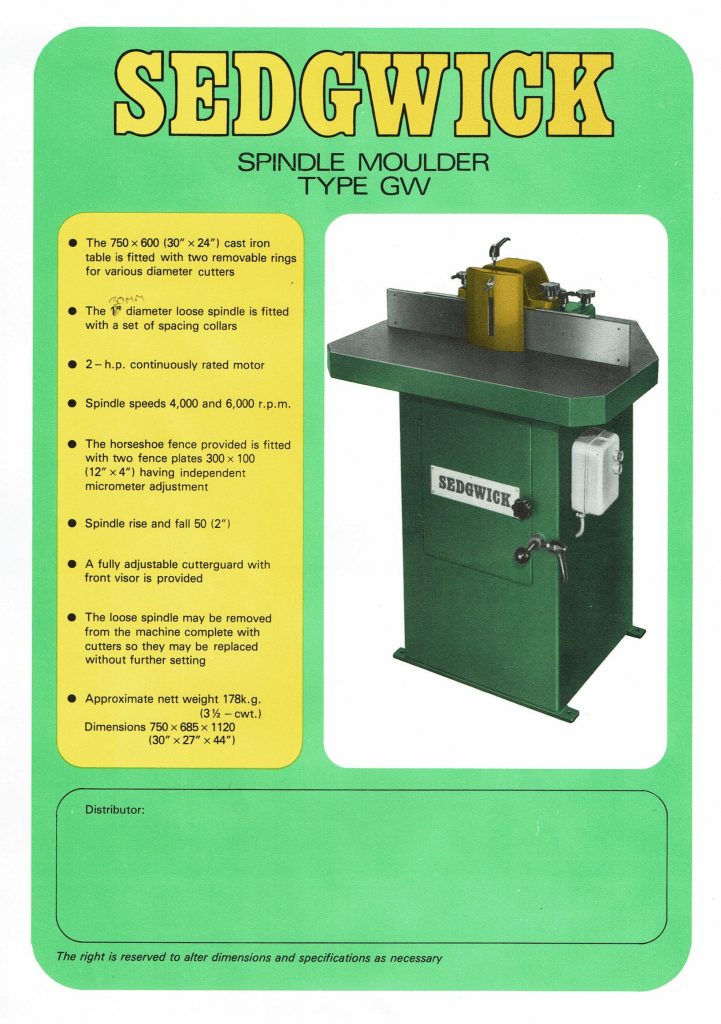 Price List
And finally, along with the brochure was a price list, which is interesting to see. These prices have probably increased tenfold since the day it was published.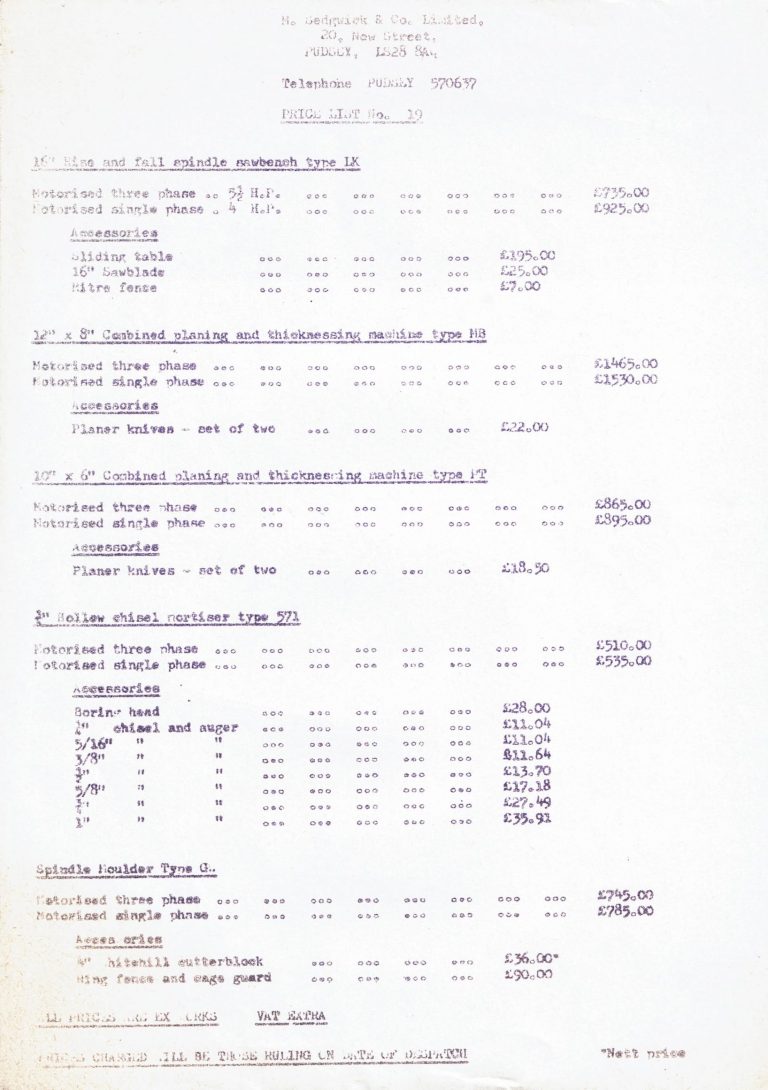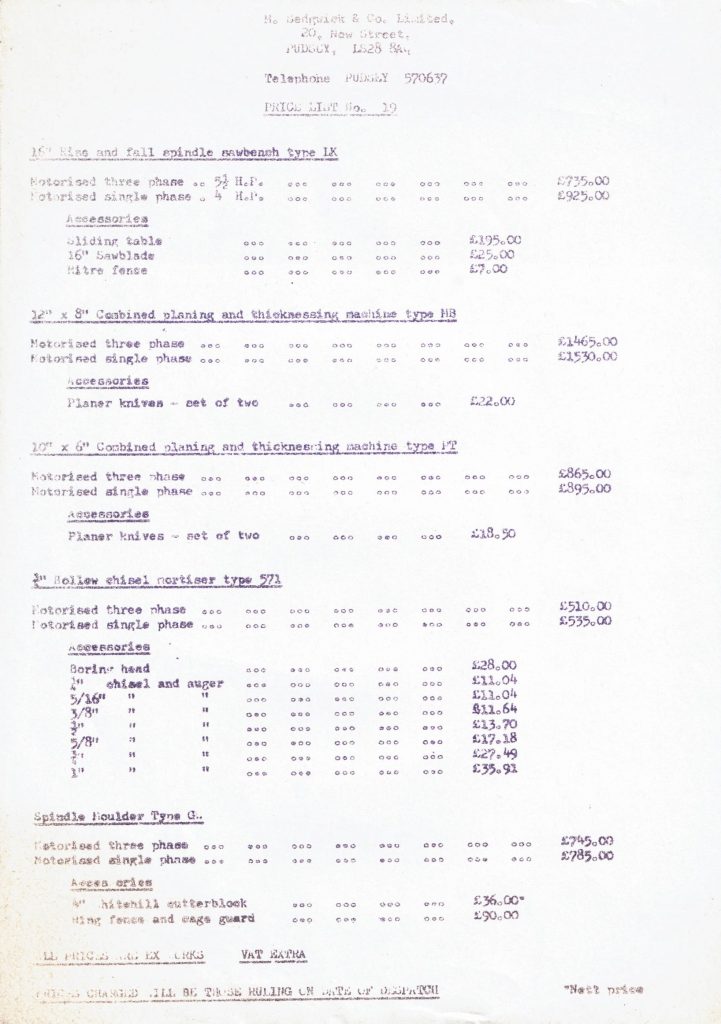 Feedback on Sedgwick machines
I'm not an expert on vintage Sedgwick machines, so if you have any useful info I could add to this article, please let me know! I'll gladly add it to the site.