Besides spending time in their shops, probably the biggest hobby of woodworkers these days is browsing for new tools online.
Chinese websites like Banggood and AliExpress are among the favorites, thanks to their low prices and surprisingly large number of solid quality products.
Singles Day Sale
Every year these Chinese stores hold their biggest sale on the 11th of November (11.11), which is a holiday called Singles Day in China. They hold an initial sale from 1 to 9 November, with the big sale taking place on 10 and 11 November.
I've done research to find the best 11.11 woodworking tool deals on Banggood and AliExpress, and have listed them below. I'll be continuously updating the list until the 12th as I find more and more deals.
Some are even 70% off! But remember, most of these deals are limited to one day only, so get them while you can.
Disclaimer: I may earn an affiliate commission when you purchase a product through any of the links in this article. I've listed only products that I would personally use and recommend.
Hand Tool deals on 11.11
Hongdui Chamfer Plane
This Hongdui plane is an excellent tool for creating perfect chamfers as well as roundovers. Hongdui has made a bit of a name for itself, coming out with several excellent products after their first Kerfmaker. What makes them different from other Chinese manufacturers is that they don't just copy makers like Woodpecker or Veritas, but improve on them.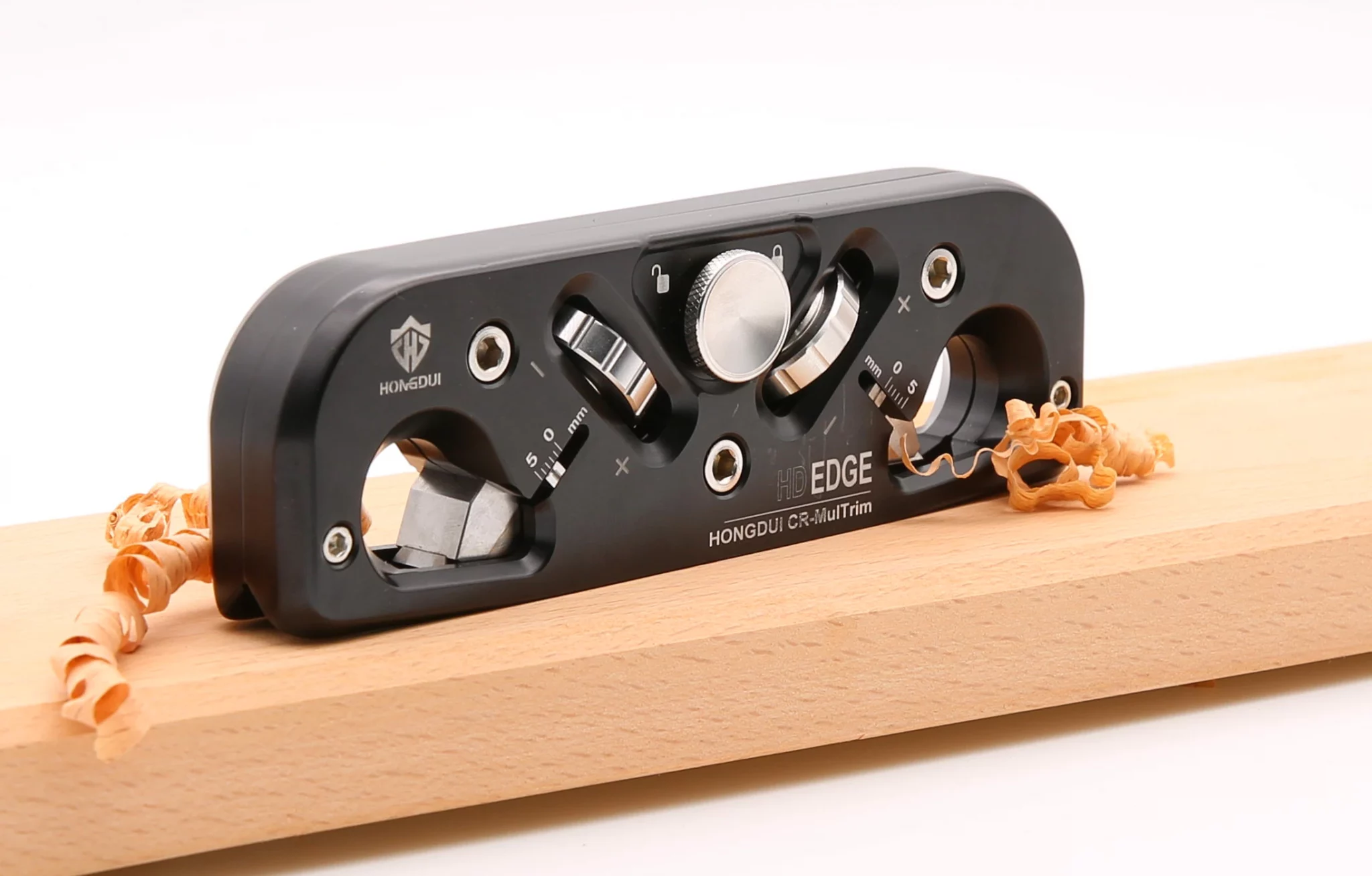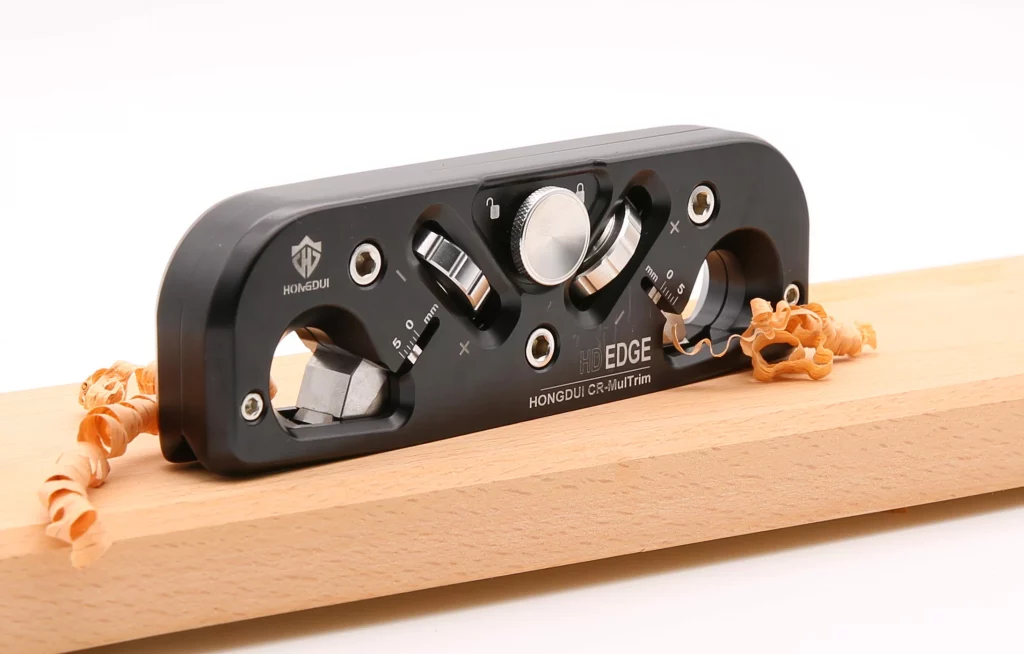 Check out the review from Dennis of Hooked on Wood to see just how well made this Hongdui chamfering plane is.
It is currently 35% off, so a considerable saving from the original price!
Track saw and MFT deals on 11.11
Parallel Guides for Track Saws
Track saws are great tools for breaking down sheet goods, but they can also be surprisingly accurate. By using a parallel guide you can get accurate rip cuts that rival large table and panel saws.
This Banggood version is similar to one made by Woodpeckers, although it lacks the calibration scale. It is made from aluminium and of excellent build quality.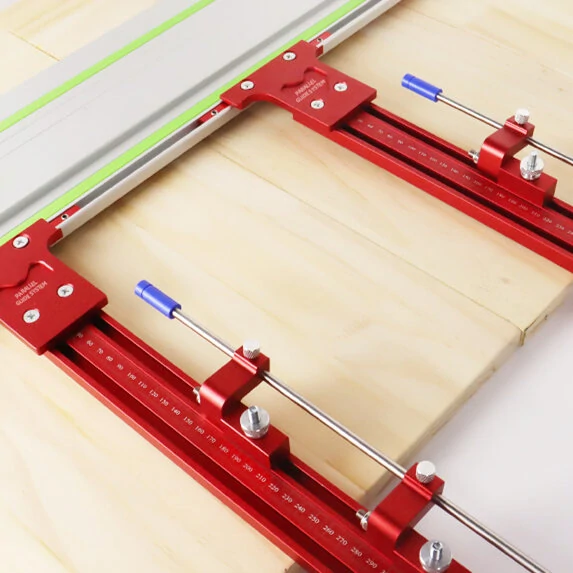 This model works with Festool and Makita type rails. I don't know 100% sure if they will work with the Mafell/Bosch type ones, so it might be best to contact the seller before purchasing.
It is currently 30% off, which is a significant amount considering the high price.
MFT Quick Clamps
There's a wide variety of clamps for MFT tables. Some of them are cheap, some are easy to use, but there are few that are both. These Hold Down Clamps are easy to use, have high clamping pressure, and with the current deal prices are also a lot cheaper than Festool or Bessey-style clamps.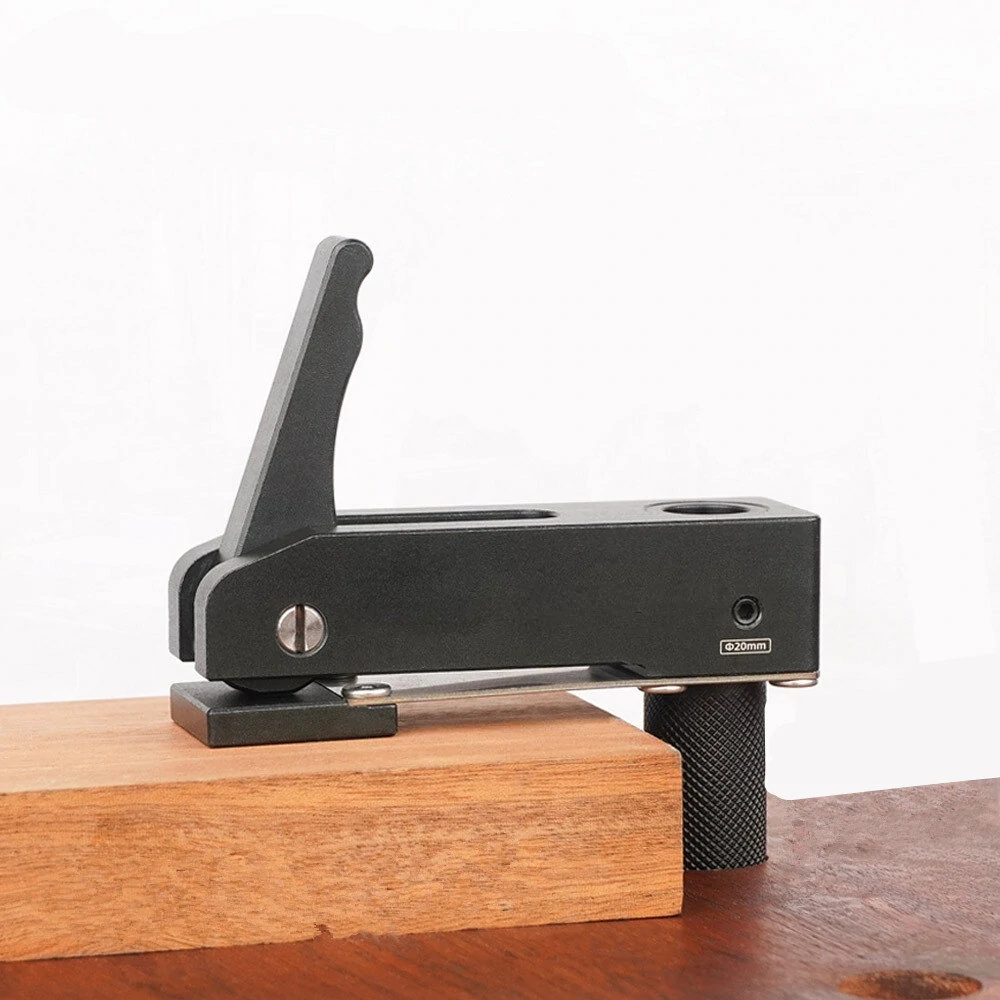 I've actually bought these myself when they were on pre-order, and I find them excellent. They come in both a 19mm and 20mm version. Do note that the cylinder is ever so slightly larger than 20 mm and might widen your holes a little over time. But other than that, I'm happy with them as the build quality is solid, clamping pressure is good, and they're extremely easy to use.
I'll be publishing my own review soon, but until that time, check out the review by Dennis from Hooked on Wood who gives an excellent overview of these clamps.
With the current discount (40%) they are about the same price as they were in the pre-order phase, so quite a good deal!
UPDATE 10 Nov. The discount has been increased to 50%, a really great deal in my opinion!
Table Saw Accessories Deals on 11.11
Hongdui Kerfmaker
The Kerfmaker is the first product that made the Chinese Hongdui brand known among hobbyist woodworkers. Although a simple tool, it's very well made and a great addition to any table saw owner's shop. The kerfmaker makes cutting repeated and highly accurate slots a breeze. You can also use it to create finger joints, for example for drawers.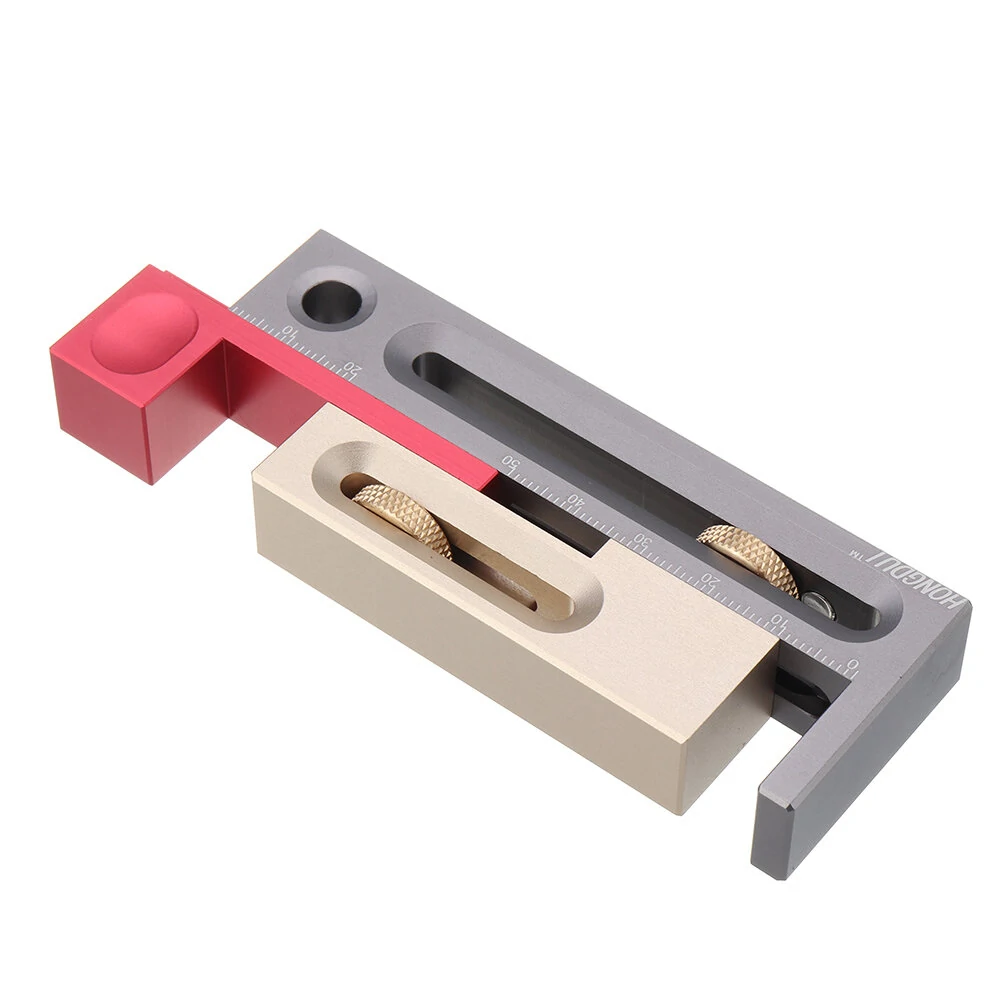 It's currently 45% off! Given its relatively low price, I think it would make an excellent gift for a woodworking friend.
Miter gauge with flipstop
This is the most popular miter gauge for a reason. It's affordable, well built, and very accurate. Three things which cannot be said for the miter gauges that come with most table saws, even the expensive ones. I have this one myself for use on the router table.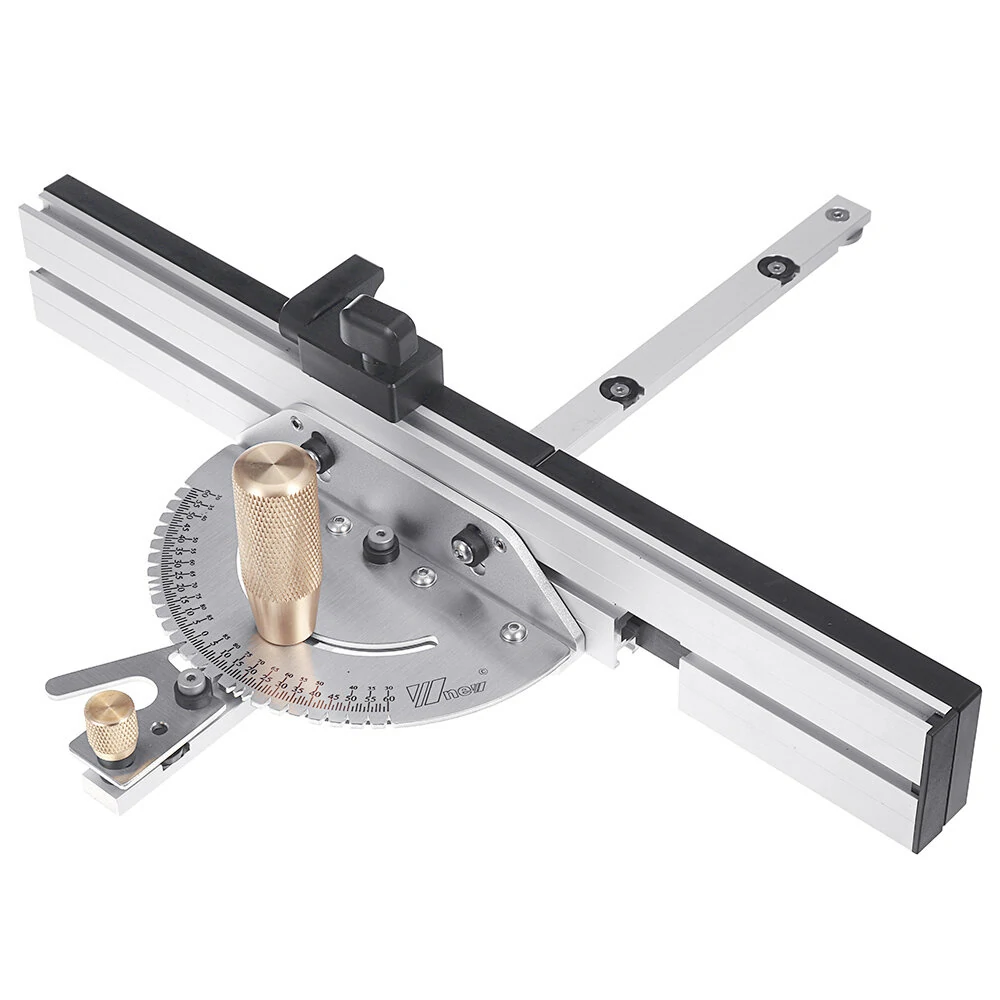 This specific version has a brass handle, aluminium extrusion fence and flipstop, making it a great all in one package. It's currently 31% off!
If you prefer to make your own fence, you can also get the standard version with the aluminium handle instead. This one is a bit cheaper, although it it has less discount at the moment. It's currently 25% off the normal price on Banggood.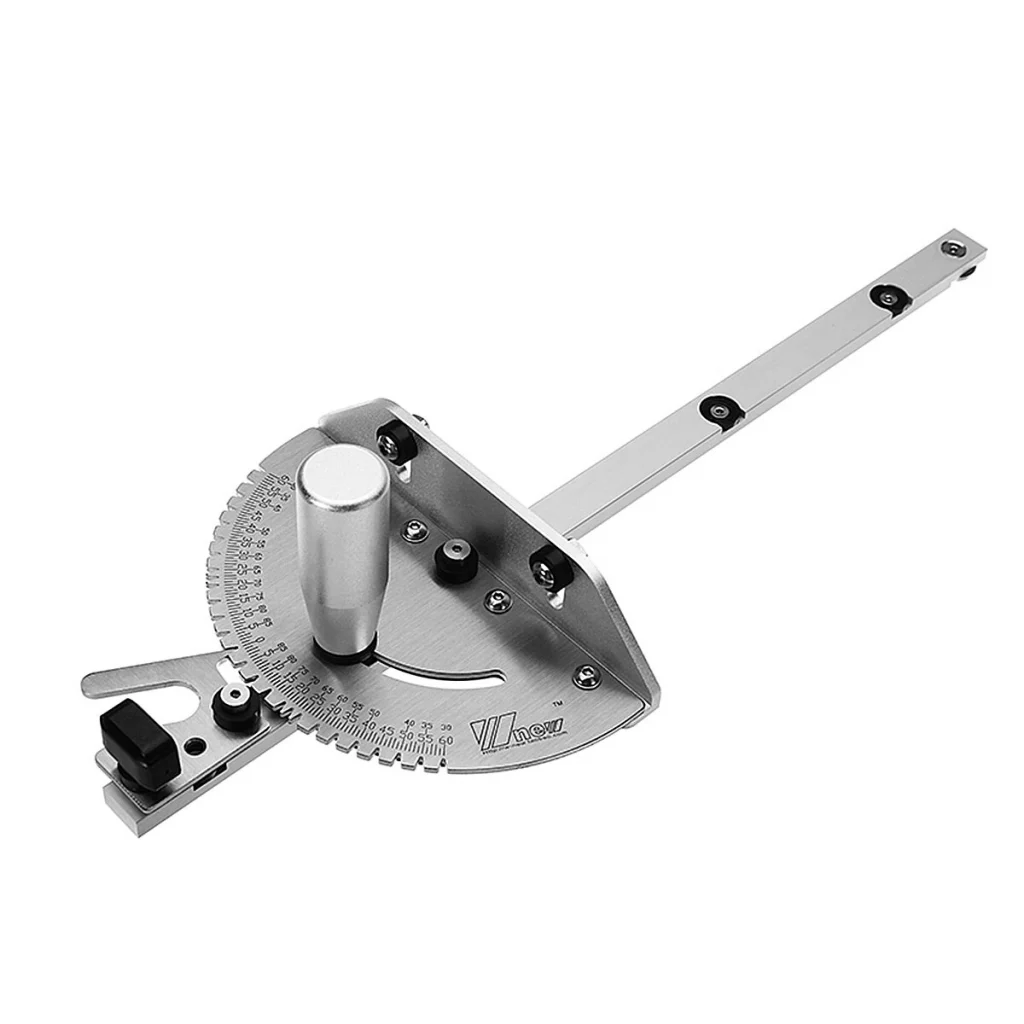 Power Drill Accessories Deals on 11.11
Doweling Jig (3 in 1)
Dowels are still a great way to connect wood or sheet materials. They're also surprisingly strong, and you don't need expensive equipment to get started.
There are many types of doweling jigs out there, but this is one of the best. It is well made, both in terms of materials used and functionality. It allows you to easily transfer the locations of your dowels from one piece to another, which is essential for creating a clean joint.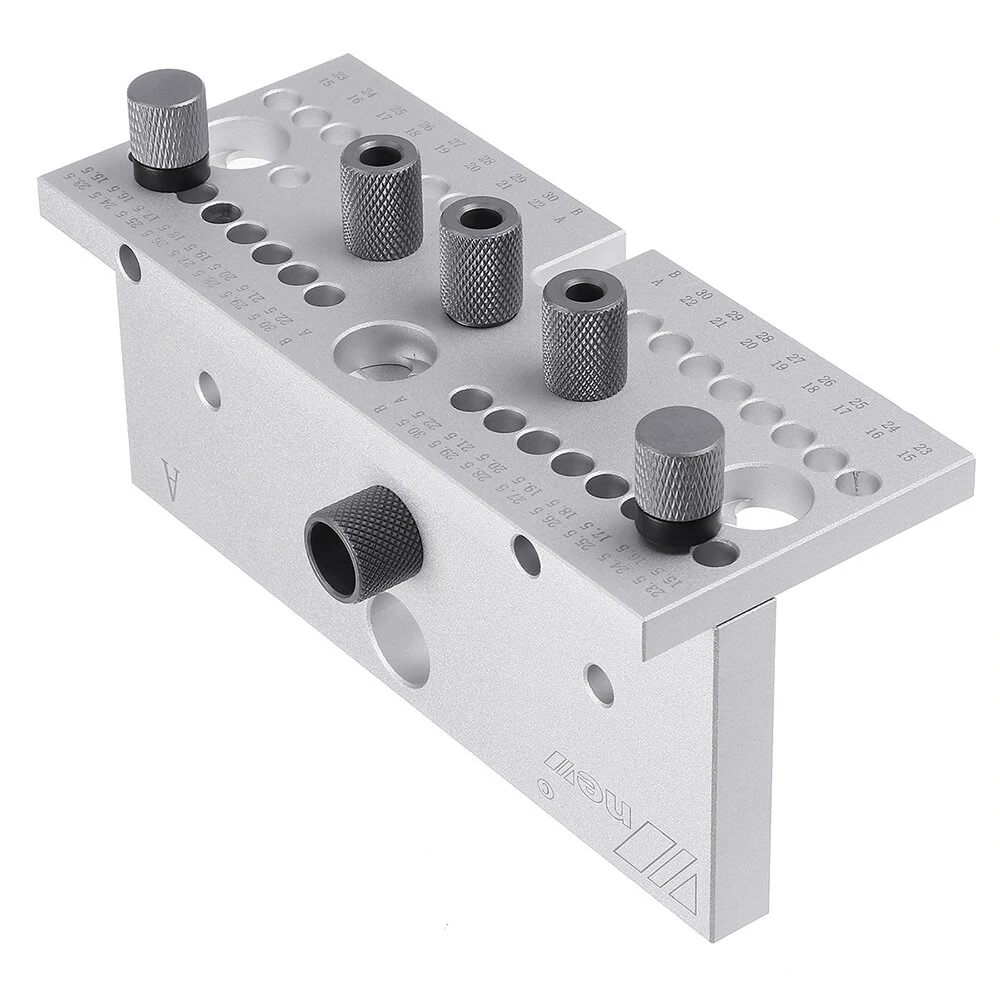 It comes with several drill bits and bushings for different sized dowels. To see the full functionality and accuracy of this jig, check out the video by Dennis from Hooked on Wood. He rated it as one of the best products so far.
It is currently 25% off the usual price, which is a big saving considering the relatively high price.
Did you find a good deal?
Did you come across any good woodworking deals on Banggood or AliExpress? Let me know in the comments below, or send me an email. I'll add it to the article so everyone else can benefit from those good deals as well. Much appreciated!