The Bernardo ADM 260 S is one of the most affordable jointer planers with a spiral cutterhead on the market right now. Its basic design is similar to many imported machines, like those made by Holzmann, HBM, and other brands, but with an upgraded cutterhead.
It is almost identical to the 'regular' Bernardo ADM 260, which has normal blades instead of the spiral cutterhead of the S version. It should also not be confused with the AD 260 S (without the M), which is a higher quality, slightly more substantial version. Bernardo rates the ADM series for hobbyists, while the AD series is for semi-professional use.
Spiral Cutterhead
The spiral cutterhead is what makes the ADM 260 S such an interesting machine and sets it apart from its competitors. Spiral cutterheads are quieter, leave a better finish, and last much longer than regular blades. They are also easier to replace and cheaper in the long run. There are 24 individual carbide cutters laid out in a spiral shape on the cutterhead.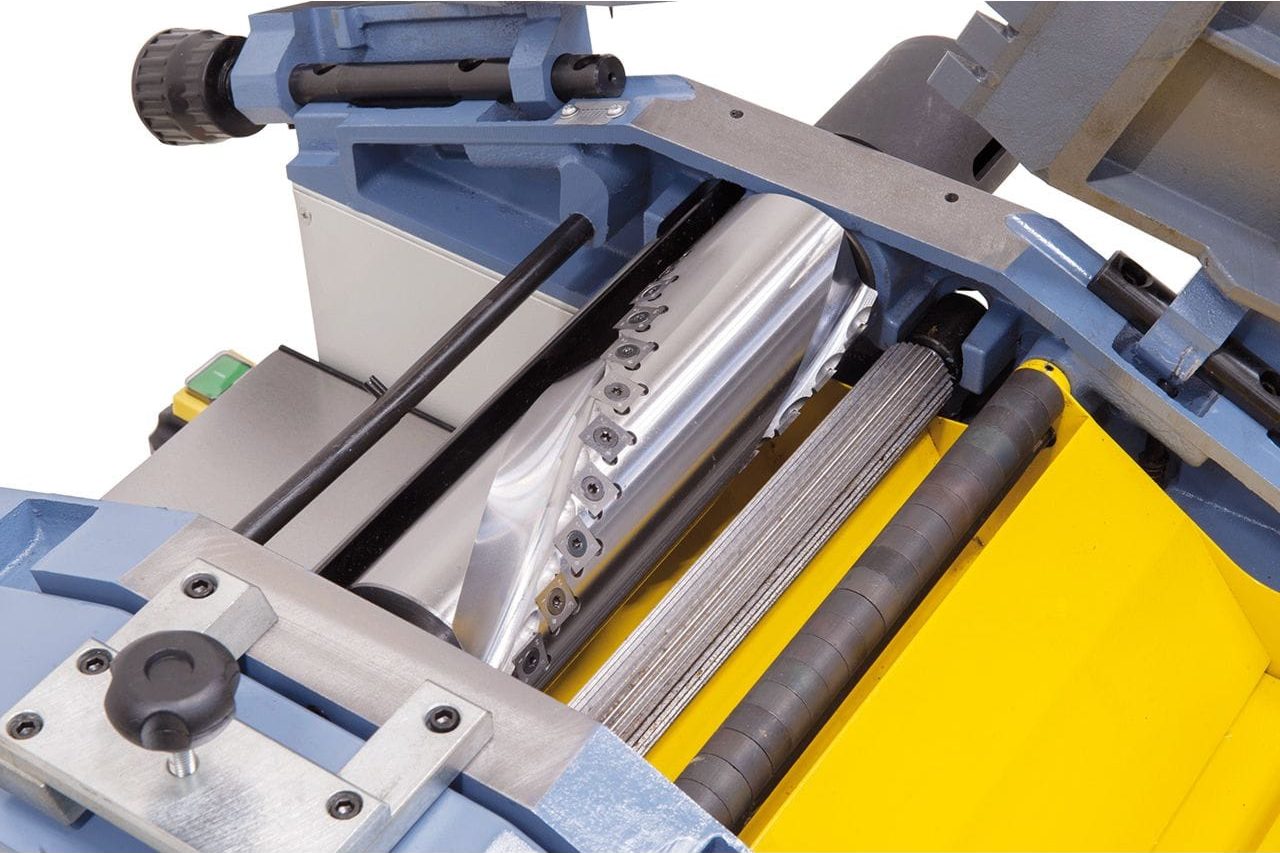 Cast iron tables
Its tables are made from cast iron, which is an upgrade compared to Bernardo's cheaper PT 305 D and PT 260 series, which have a similar size, but have aluminium tables instead.
Features: Infeed roller lever and optional mortising table
The machine also comes with a special lever to engage or disengage the infeed rollers. Additionally, it can also be fitted with an optional mortising table on the side of the machine, which costs about €400 when purchased separately.