The Metabo DH 330 is a benchtop thickness planer. The 330 in the name stands for the maximum width of stock it can handle, namely 330 millimeters. This width is also one of its main selling points, as this is more than you would find on most jointer planer combos for hobbyists.
Motor and Power
The DH 330 has a relatively powerful motor at 1800 Watts. This is comparable to other machines at this price level, like DeWalt's DW733 and Makita's 2012NB. It is quite a bit more than the cheapest thickness planers. This means it will do fine with even the most challenging wood types. The motor is brushed, so do expect it to be quite loud.
Spindle Lock
It has a few features that you might not find on other thickness planers. These include a spindle lock, which ensures that once set to a certain height, the spindle will not move at all. Planers that lack this lock can move a little upwards or sideways due to the pressure of the wood, which makes it hard to always get the same straight and equal height of cut.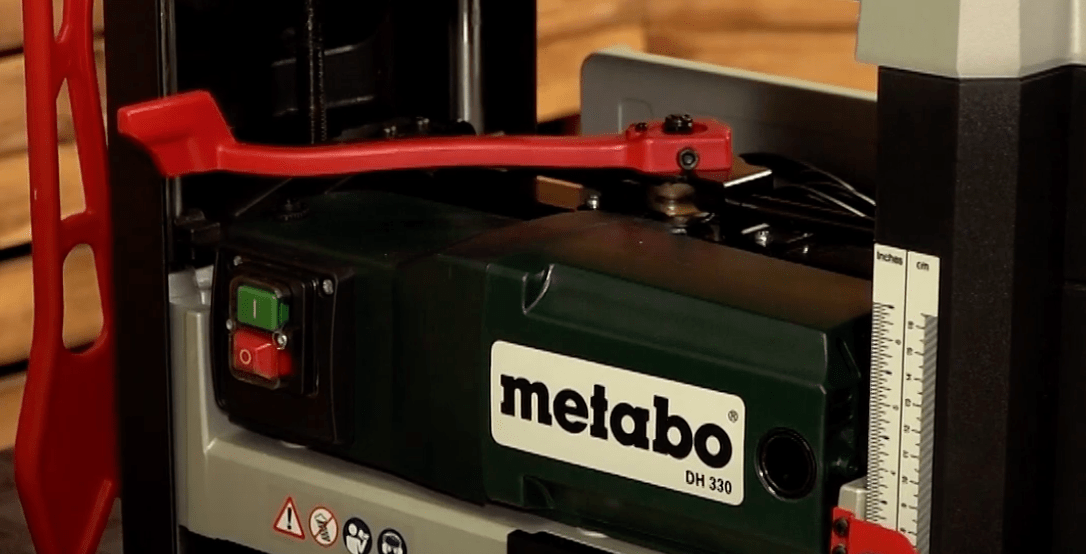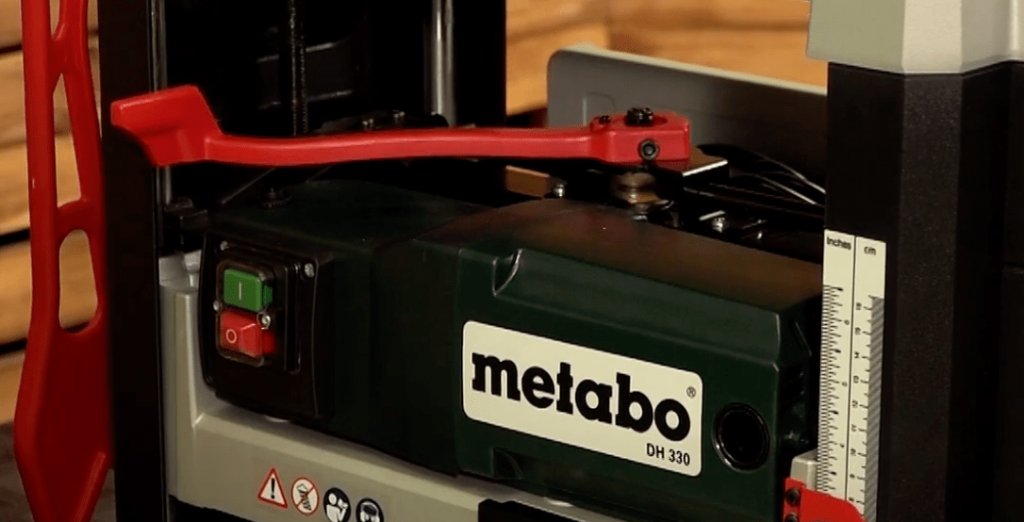 Depth of Cut Indicator
Another useful feature is the depth of cut indicator at the front. This shows exactly how much you're taking off on each pass, which is much more convenient than having to measure this yourself. It's also safer as you're less likely to take off a big chunk accidentally.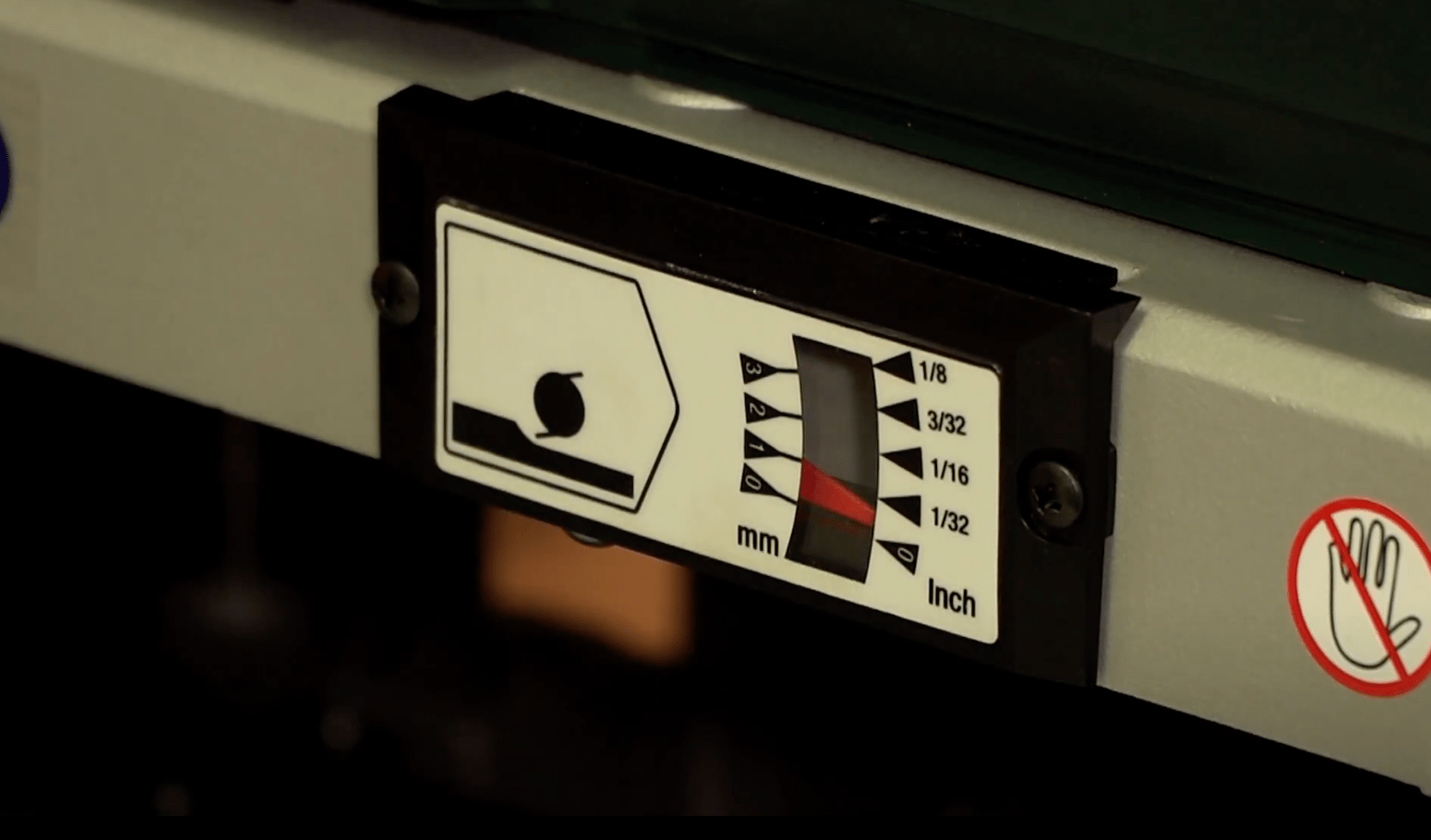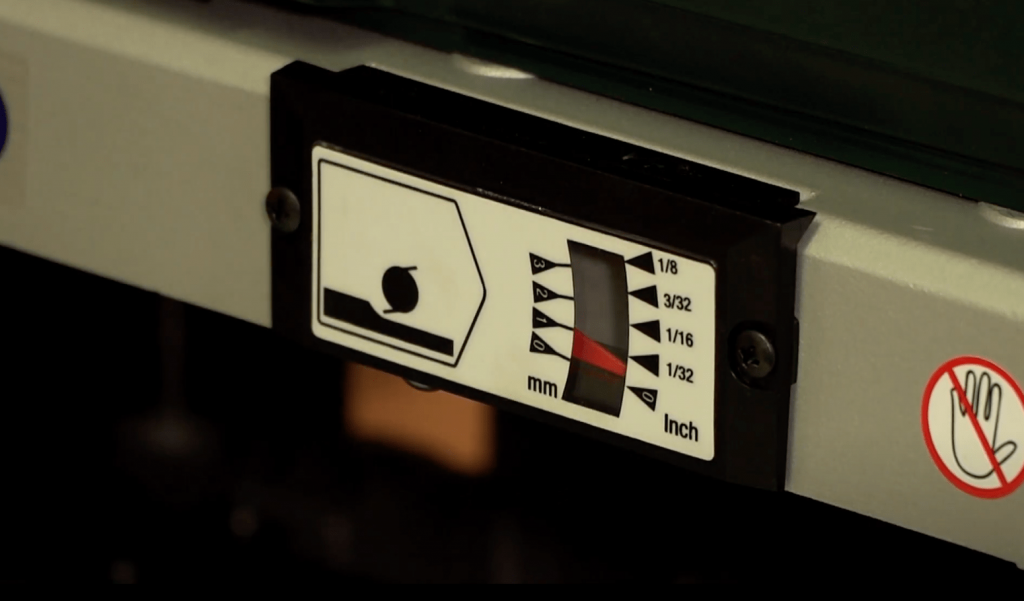 Cutting Height Lock
The DH 330 also has a cutting height lock. This allows you to have a consistent height for all your pieces of wood, even if you lower the cutterblock in the meantime. This is especially helpful when making many pieces of the same height.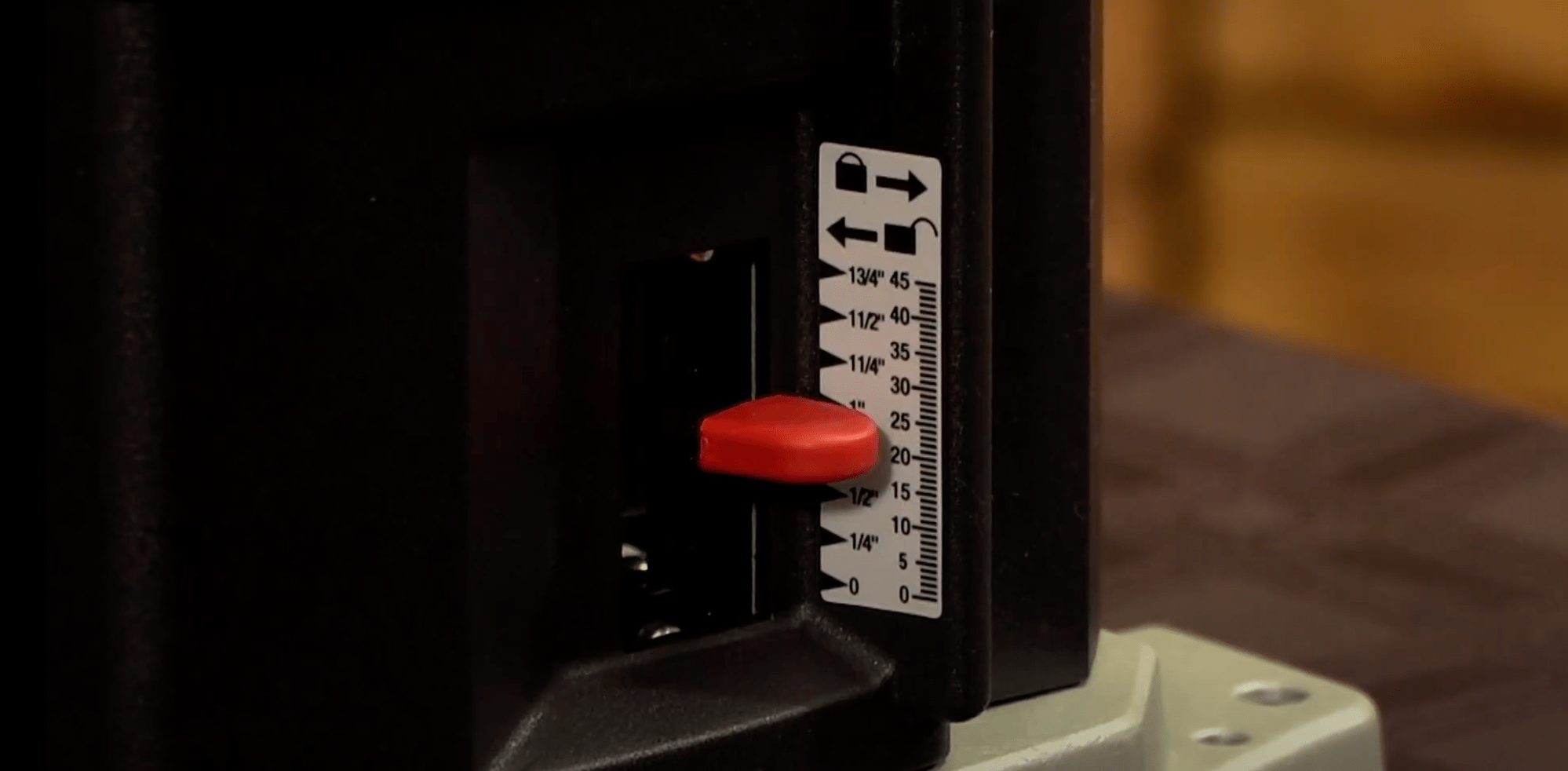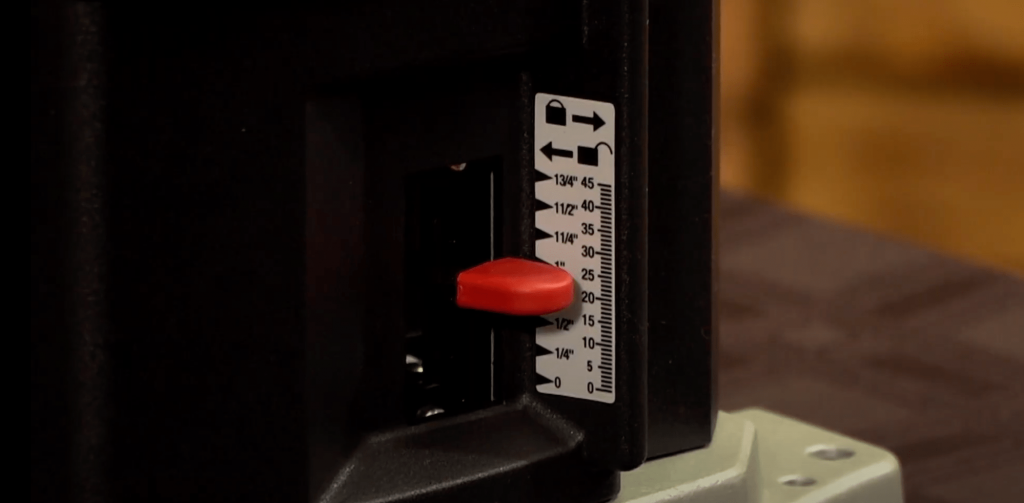 Reversible vs Resharpenable blades
There are two blades in the cutterblock and they are of the reversible type. This means you cannot resharpen them, but they have two sharp edges and you can simply turn them around when the first side gets dull. You can however purchase a separate set of resharpenable blades if you prefer those.
Replacement Blades: You can find replacement blades at several stores, for example on Amazon UK, Amazon Germany, or slightly cheaper on Ebay.
Infeed and Outfeed table adjustment
The main table is made from cast aluminium. The infeed and outfeed table can be fine adjusted using special set screws (see image). This helps minimize snipe, although some snipe is inevitable with this type of planer (all benchtop planers have snipe, some just have it worse than others). The combined length of the tables is 840 mm.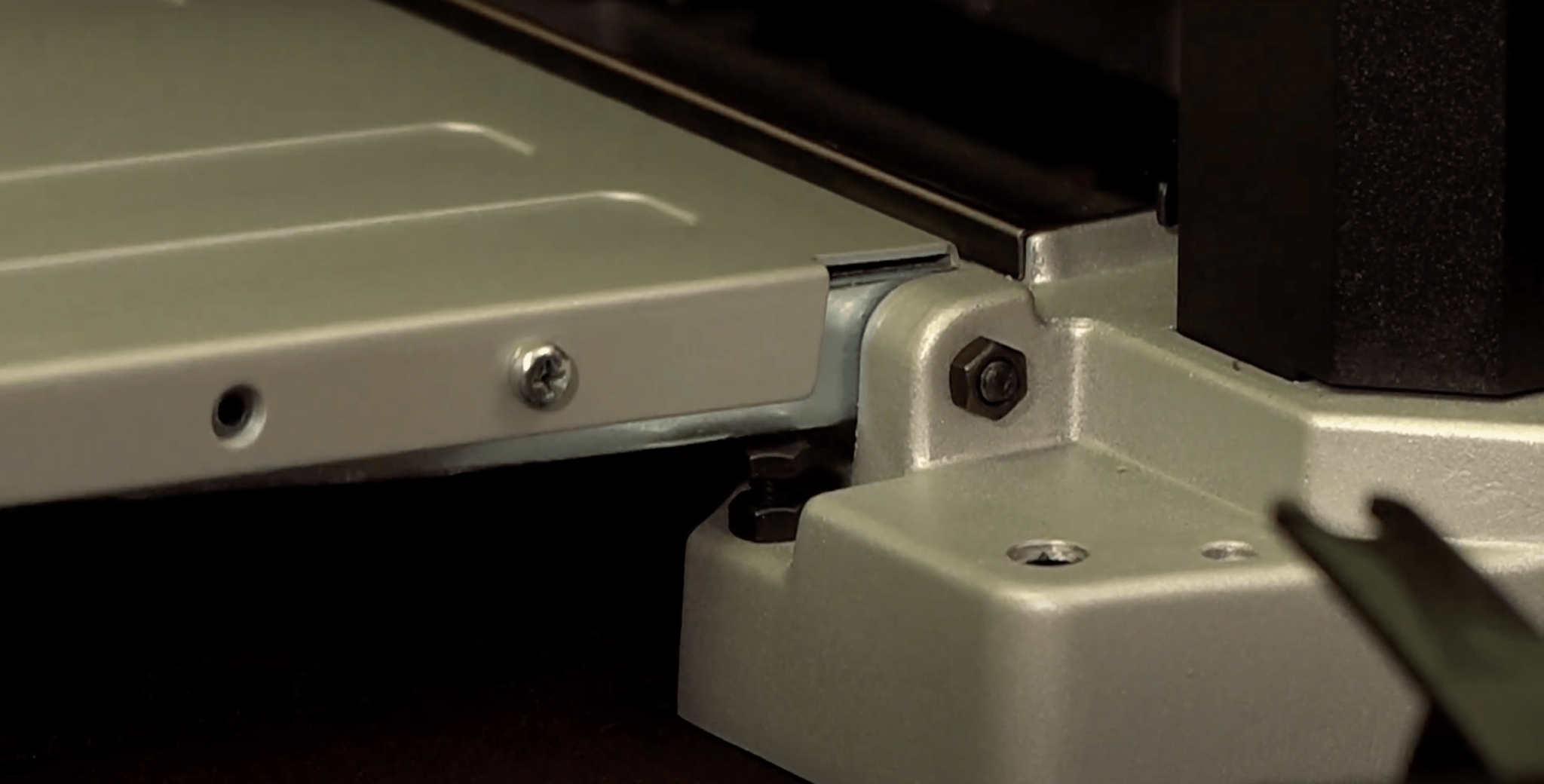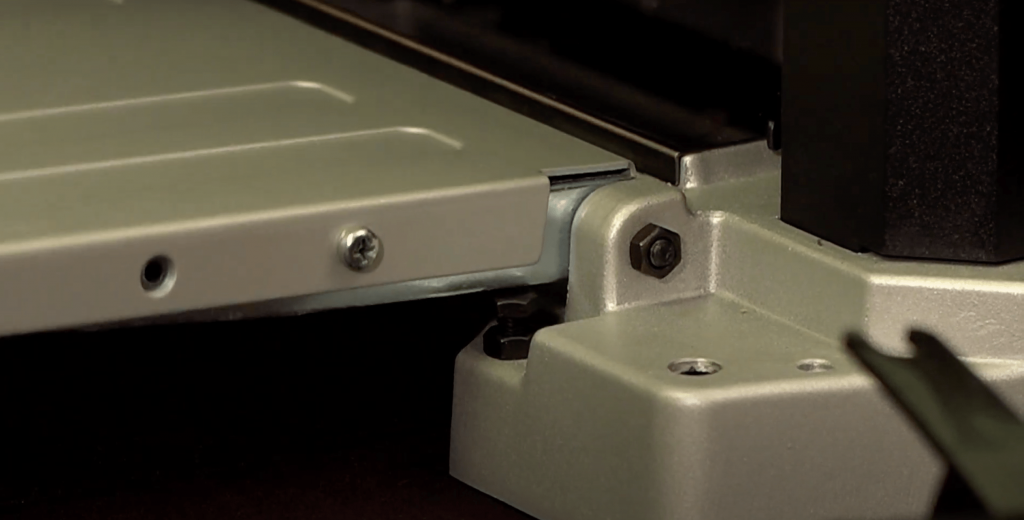 Dust extraction
Dust extraction is essential on a planer due to the large number of chips created. A useful feature of the Metabo is that it has a double sized dust extraction port, which allows for both a standard shop vac and a larger 100 mm diameter HVLP dust extractor to be added. The latter is recommended, especially if you take deeper cuts.