The Powermatic 1285 Helical Head is a 12-inch jointer and the second most expensive machine among Powermatic's jointers. It is nearly identical to the Powermatic 1285 jointer, except for having helical head cutters instead of standard straight blades.
Two Versions
It is available in two versions: One with a single phase, 230V motor, and one version with a three phase motor that can be wired for 230V or 460V. So make sure your shop has the right electrics set up to handle the specific model you're interested in.
Helical Head Cutters
The Helical Head model is about 20% more expensive than the 1285 with normal blades. Helical head cutters are quieter, last longer, easier to replace, and are better at handling difficult grain. This makes the upgrade quite attractive, especially considering that the standard 1285 has classic blades and not even quick-set standard blades.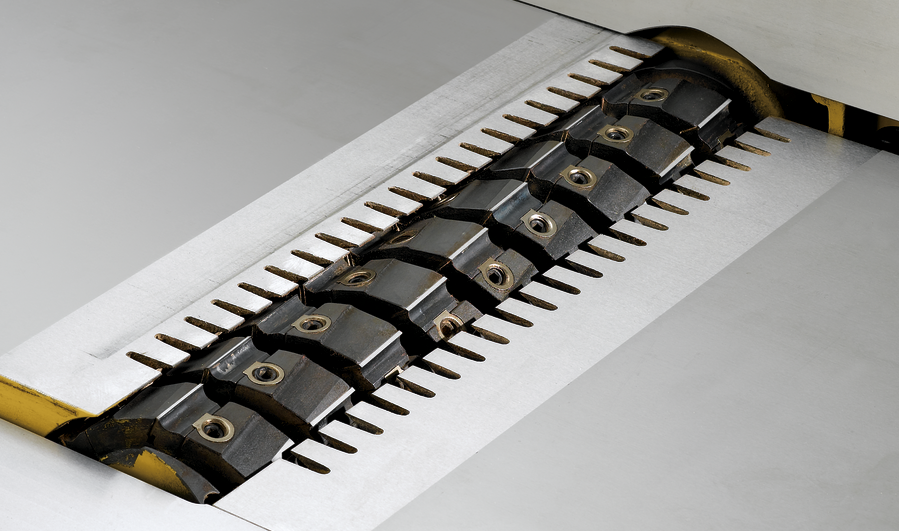 Rabbeting Ledge
In contrast to the smaller Powermatic jointers with helical head cutters, on the 1285 it is actually possible to use the rabbeting ledge. On the smaller models this is usually only possible on straight blade models.
Replacement Carbide Inserts: You can find replacement carbide cutter inserts for the Powermatic 1285HH on Amazon, or eBay. Ebay sells them a little cheaper, even though they seem to be exactly the same product.