The Rikon 10-305 is the most affordable of Rikon's 10″ bandsaws. It lacks some of the features of the more expensive 10-306 and 10-3061, but is still a reliable and very solid bandsaw compared to the plastic entry-level models.
The 10-305 is quite a barebones machine without any special features, like those found on the 10-306, but it has a good build quality.
Missing features compared to the 10-306
It lacks the quick release lever and the toolless guides from the 10-306. It also has a weaker blade tensioning system (meaning your blade can more easily become loose, reducing cut quality).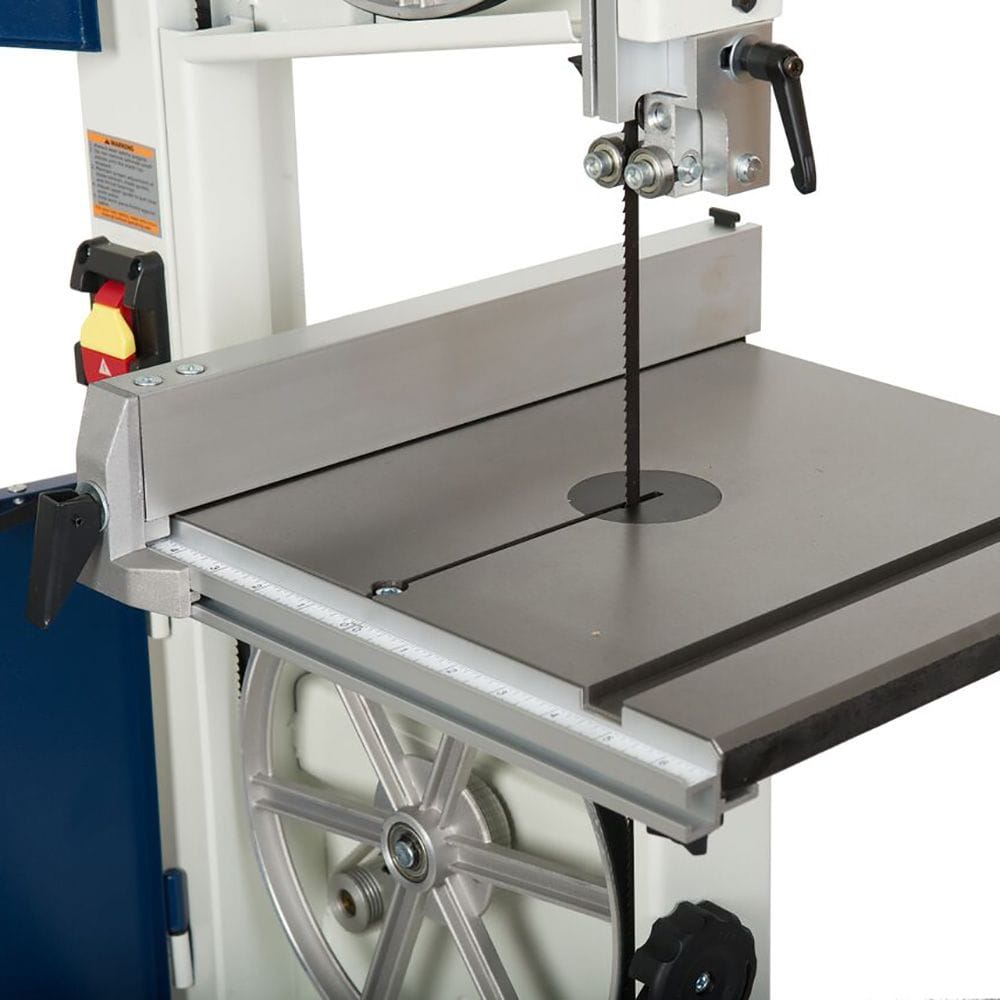 Furthermore, the 10-306 has two speeds and a more powerful 1/2 HP motor, while the 10-305 has a single speed with a 1/3 HP motor. The wheels are also a little lighter, and the fence is not as sturdy.
Can still achieve excellent results
But it is cheaper, and you can work around most of those missing features. Except for the fence which could be improved, most are quality of life features, and even without them you can get excellent cutting results if you know what you are doing.
Tip: For a detailed comparison between the 10-305 and 10-306, check our in-depth article: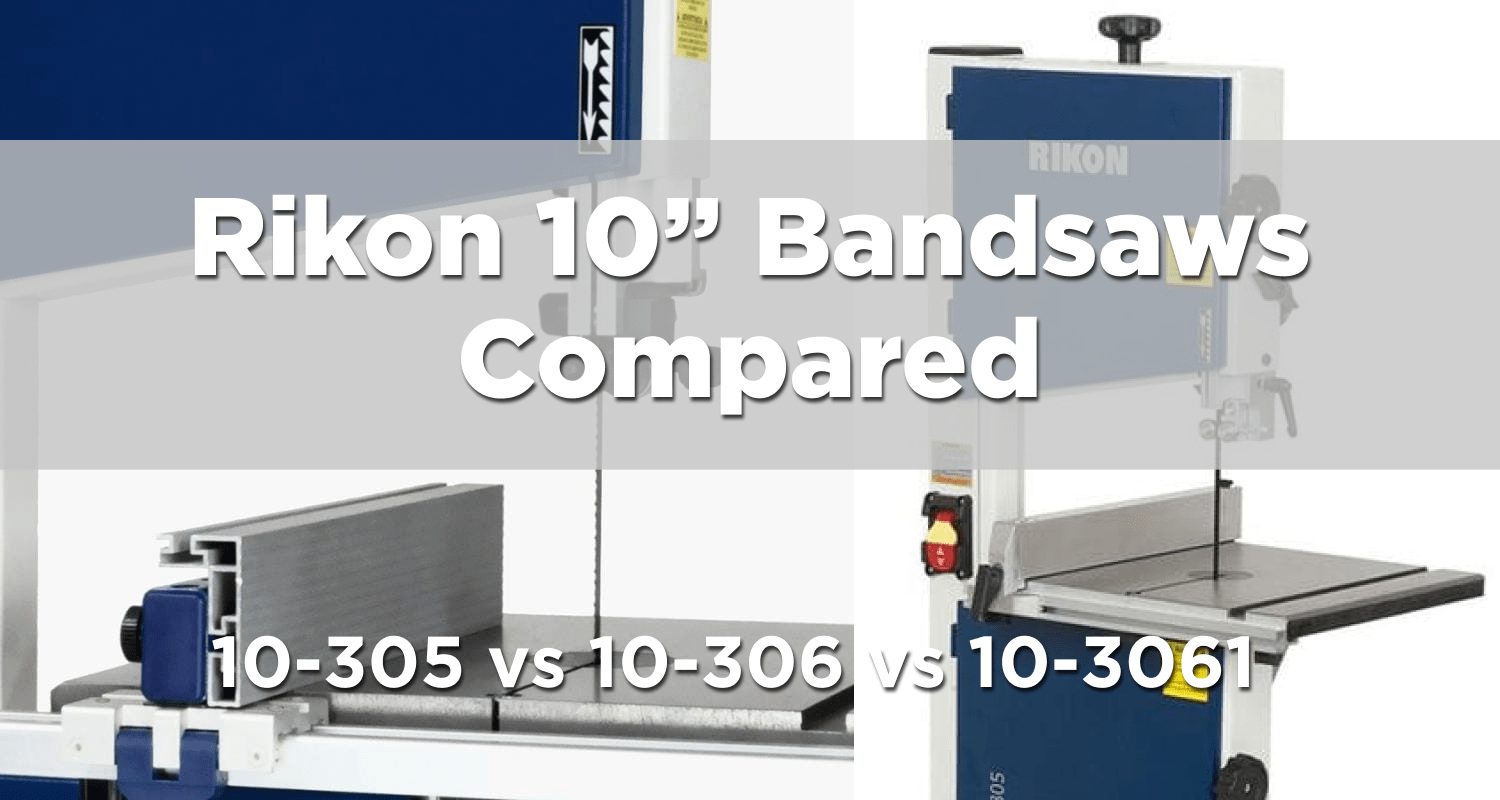 Rikon 10-305 vs 10-306 vs 10-3061 10″ Bandsaw – What are the differences?
What are the differences between Rikon's 10-inch bandsaws? Should you get the 10-305 or 10-306? Find out in this article