The Rikon 10-326 is a premium 14″ bandsaw made for hobbyists with high quality standards. It has many useful features and a good build quality for a reasonable price, making it one of the best bandsaws for hobbyist woodworkers.
Adjustable Fence and Resaw bar
The 10-326 has a very solid fence, which can be adjusted finely and can be put in both a high and low position, depending on the type of material you're cutting. It also comes standard with a special resaw bar. This metal rod can be attached just before the saw blade and helps eliminate blade drift while resawing.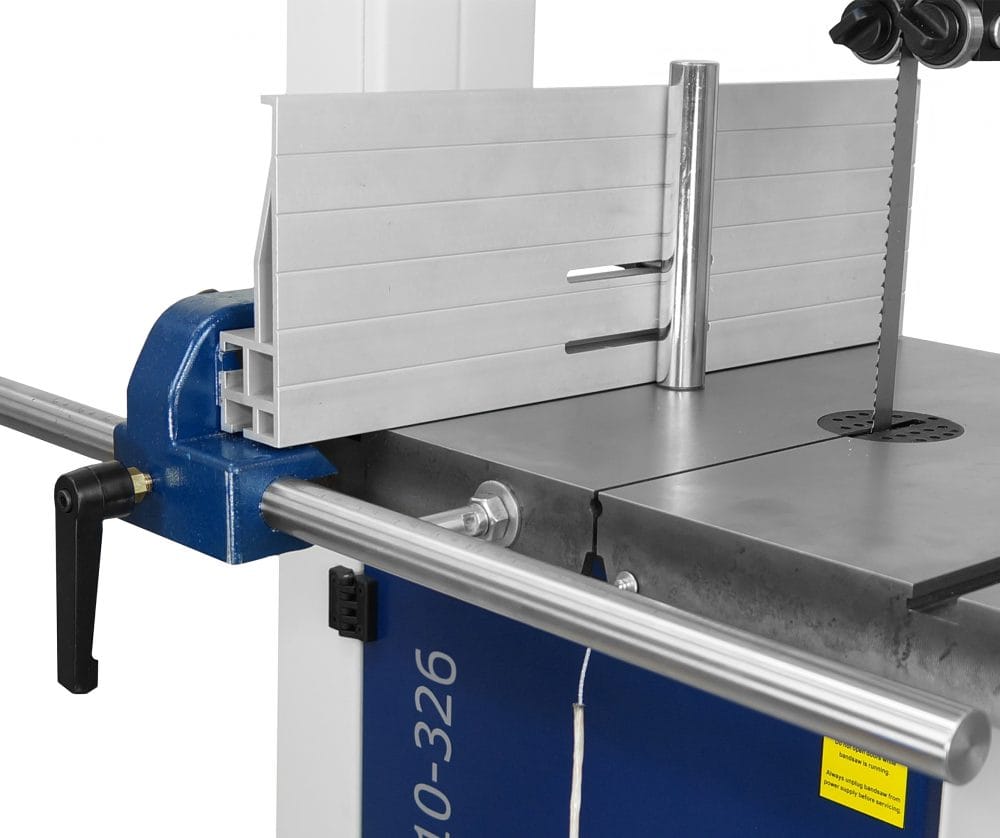 Guides
Another good feature is the guide system. The guides are spring-loaded and have plastic knobs on them. This means to put them in the correct position, all you have to do is pinch them around the blade and secure the knobs. This is much more convenient than having to use hex keys to adjust them.
Quick release lever
Furthermore, the 10-326 features a quick release lever for removing the blade tension. This makes changing blades much faster and also allows you to remove the tension while the machine is not in use, which can prolong the lifespan of your blades.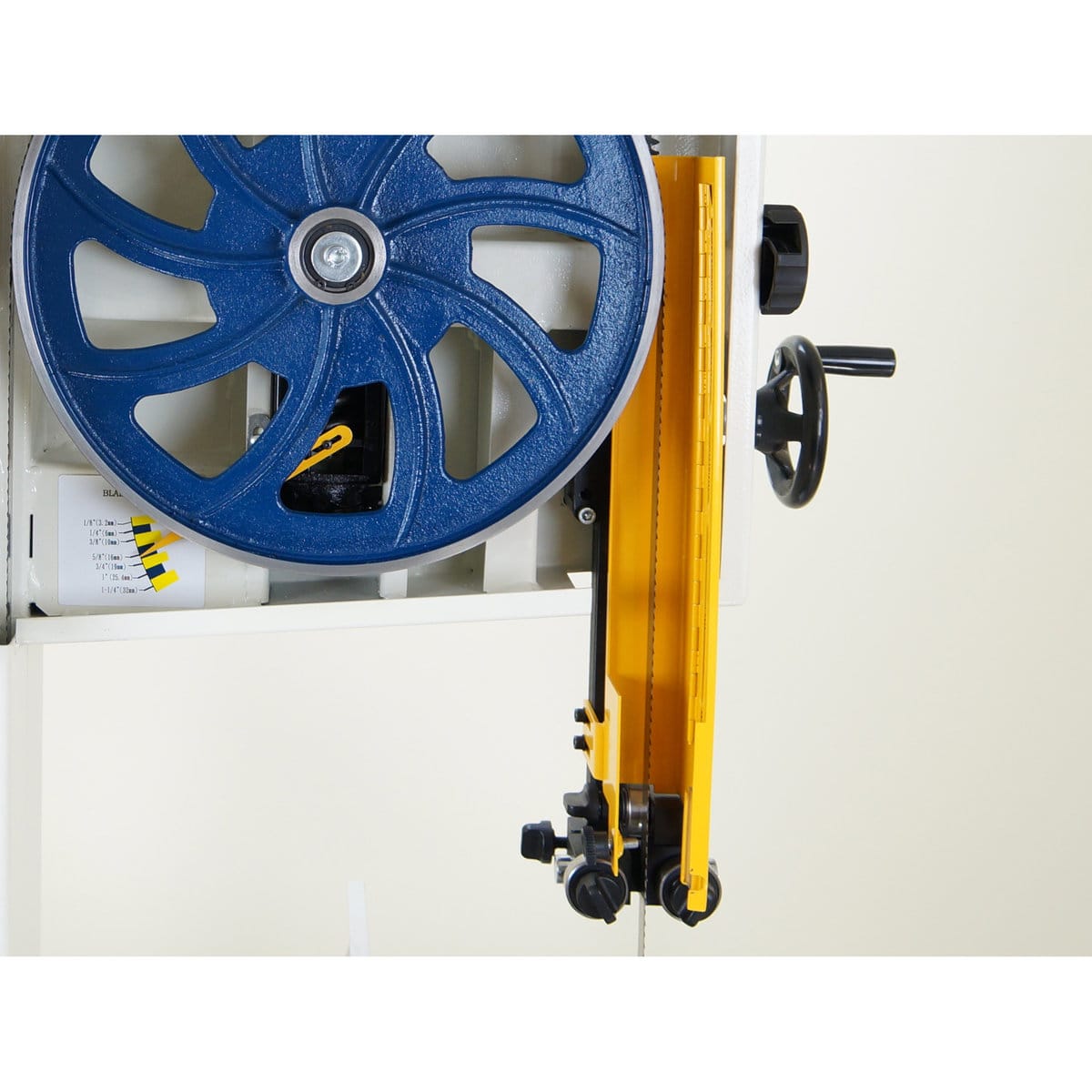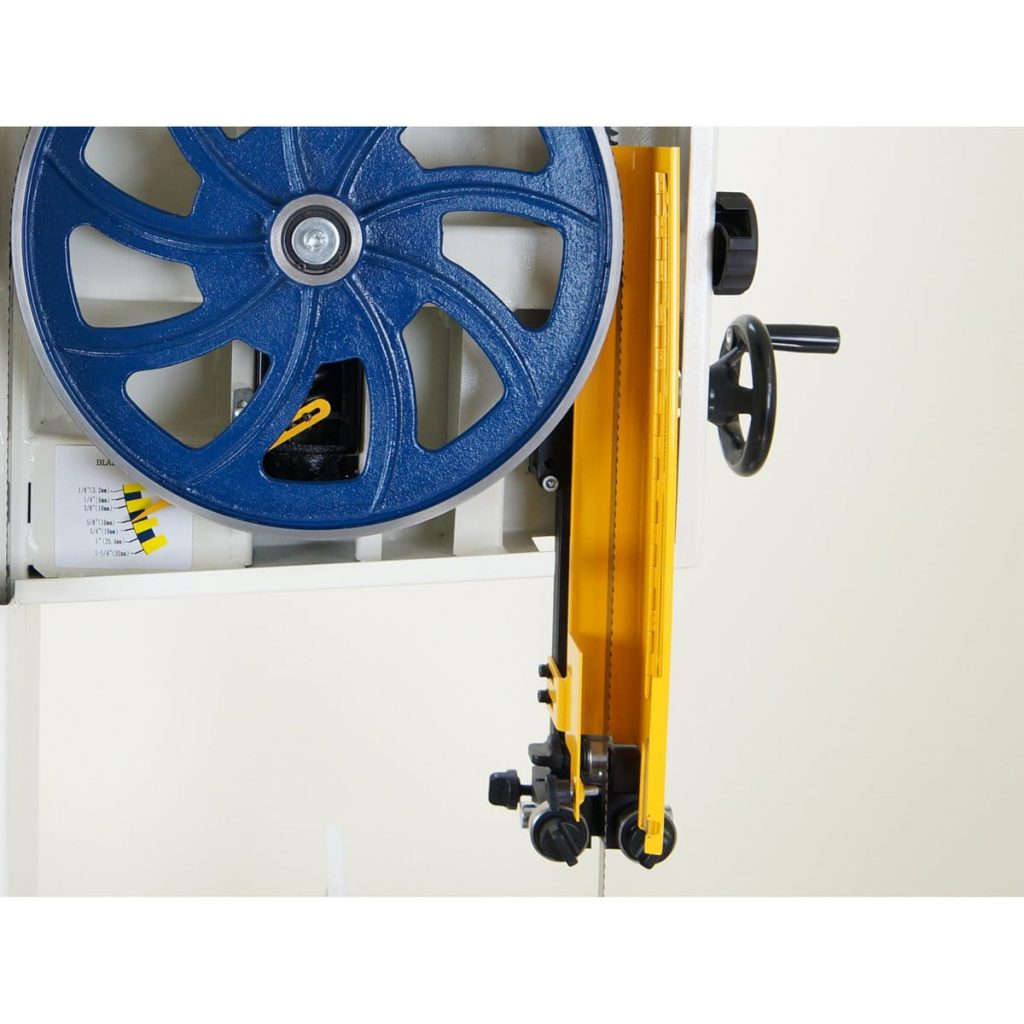 Rack and pinion table tilt
Both the table tilt mechanism and the blade guard height adjustment use rack and pinion. This makes them easier and more accurate to adjust than just a gliding mechanism. The table tilt does require a bit of force to adjust however.
The 10-326 shows great attention to detail, as can be seen in the thoughtful electrical plug on the side, for adding a work light, and the hex-key storage holder.