3D Printed Dust Port Adapter
I wanted to connect my Makita VC2512L dust collector to my Elektra Beckum HC 260 jointer planer.
Somehow there isn't a standard size for vacuums and dust collectors. Every brand has a different size, which makes connecting them difficult. There are official connectors for sale, but they are often expensive and they may not even fit your specific hoses.
Thanks to 3D printing, there are now many different connectors available. However, I couldn't find a connector for my specific situation, so I designed my own.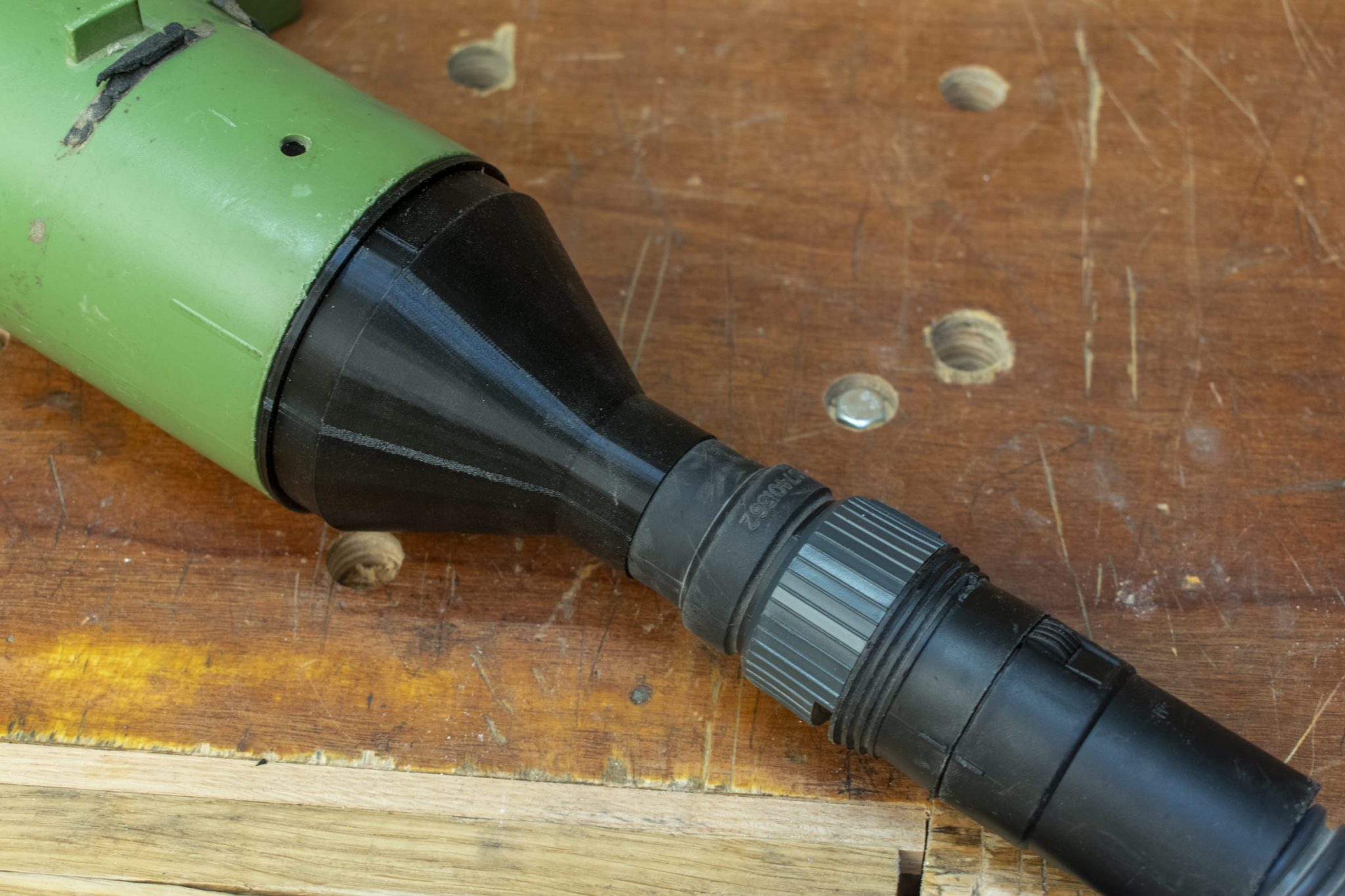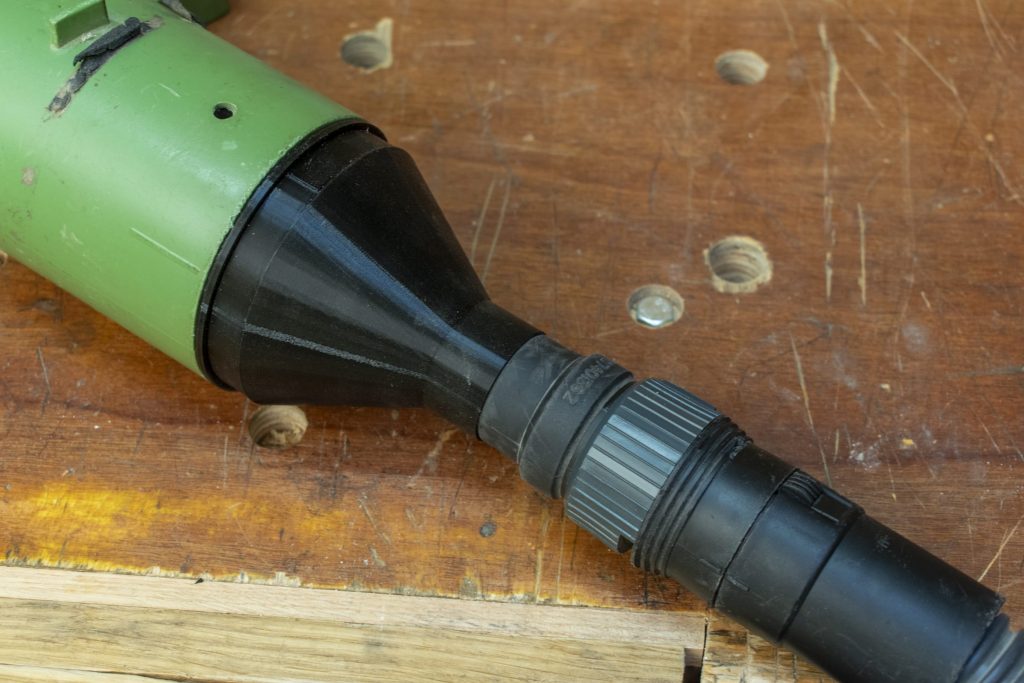 Hopefully it can be helpful to other people with the same setup too. If you try it out, let me know how the fit is! It worked fine for me, but it could be that Elektra Beckum through time used different sizes.
Dimensions
Smaller side (goes over the Makita hose) measures 36.42 mm inside and 39.17 mm outside.
Larger side (goes inside the Elektra Beckum HC260 dust hood) measures 91.20 mm inside and 93.00 mm outside.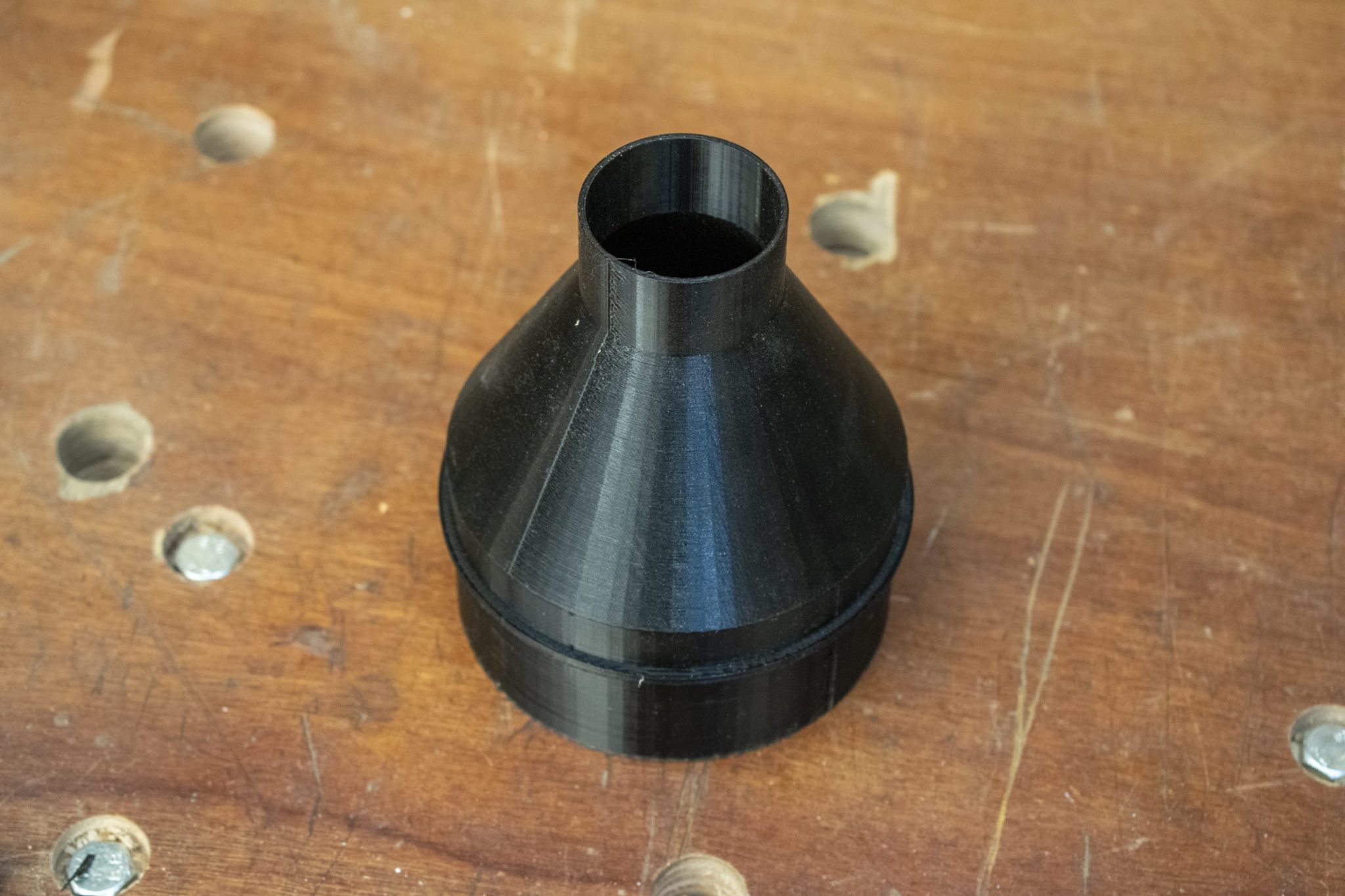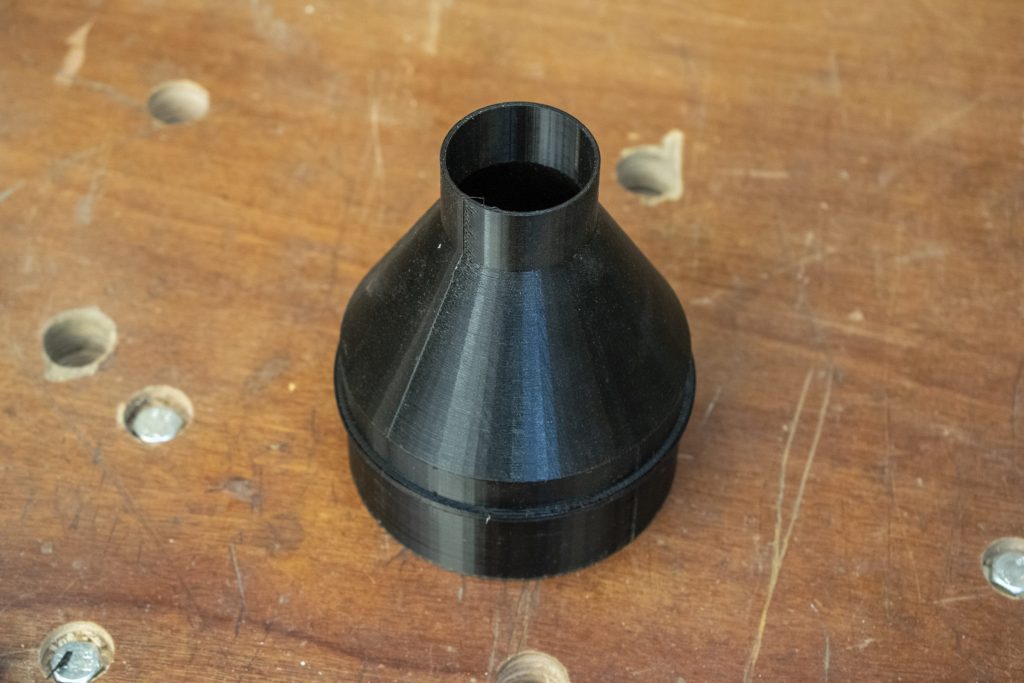 What is in the download file?
The download contains two files: An STL file for simply printing this design on your own 3D printer, and a STEP file which you can open in your preferred editor. Some small size changes might make it usable for other brands of vacuums and jointer planers too.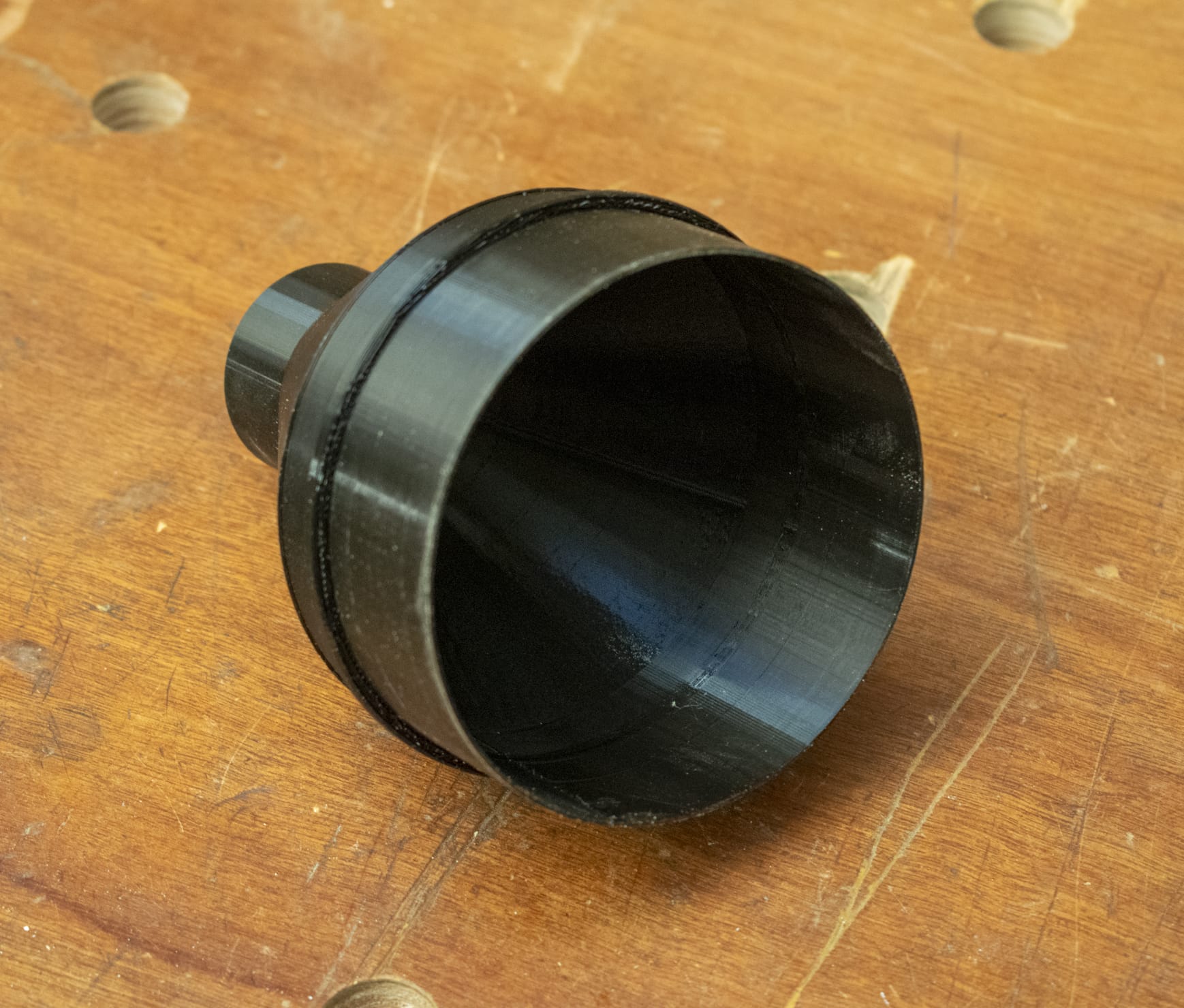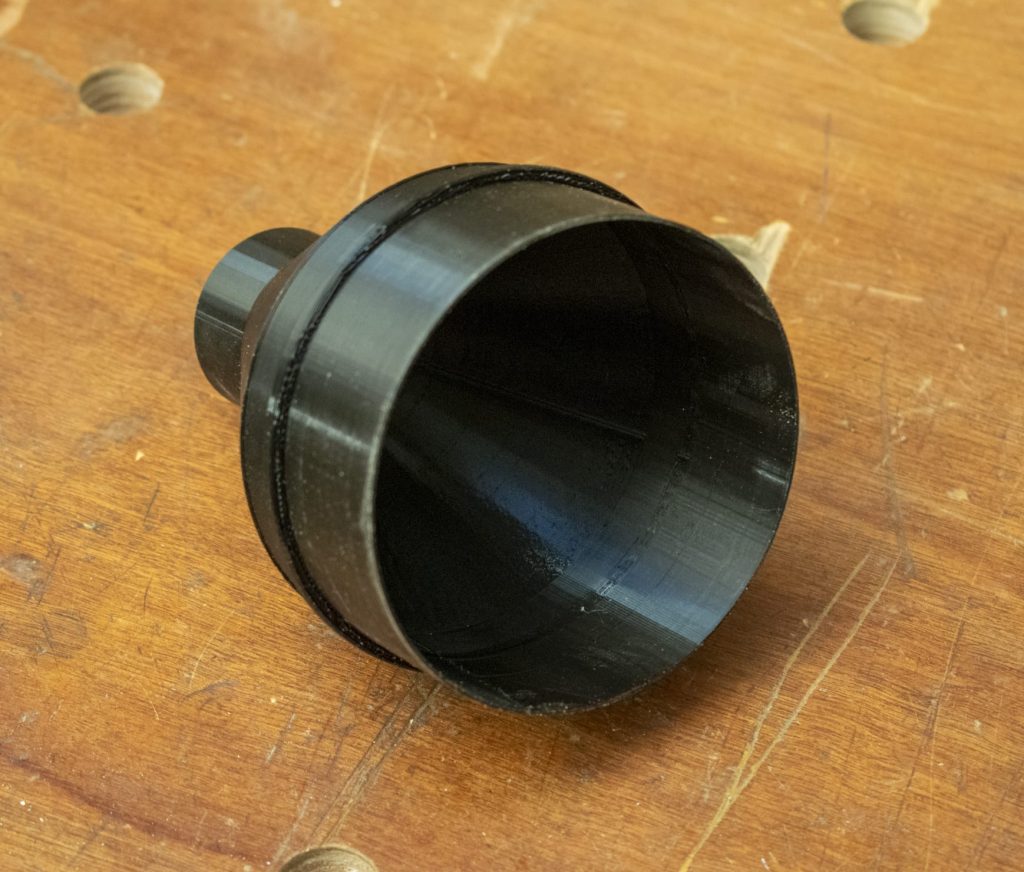 Connecting a shop vac to a jointer planer isn't the optimal solution. Ideally you would want to use a HVLP (high volume low pressure) dust collector, which can handle a way larger number of chips than a normal vacuum. But using a regular shop vac still beats having chips all over the place!